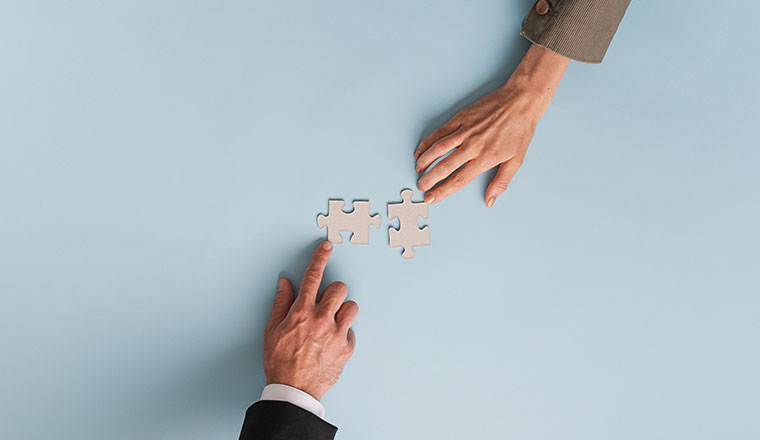 © Gajus - Adobe Stock - 344685002
Serenova have announced it has entered into a partnership with Fuze, a cloud-based unified communications (UCaaS) provider.
Serenova recently merged with Lifesize, forming a cloud contact centre and workplace collaboration company serving more than 10,000 customers worldwide.
This new partnership with Fuze provides organizations with an end-to-end, cloud-based communication solution that elevates the customer experience across the globe.
As customer expectations evolve to demand a frictionless experience, combining UCaaS and CCaaS provides organizations with the flexibility to meet their customers on their terms.
The collaboration, also enables organizations to eliminate data and communication silos that stand as obstacles to a more unified customer experience—all while reducing total cost of ownership.
The Serenova and Fuze partnership brings together the market-leading UCaaS vendor with the most globally scalable CCaaS solution to provide a complete, unified view of all contact centre activity anytime, anywhere.
The combined solution enables employees across large global organizations to make informed decisions for a more seamless and efficient customer experience.
"The opportunities for contact centres to become more seamless, cost-effective components of organizations' unified communications strategies are boundless," said John Lynch, SVP of sales for Serenova.
"Combining Serenova's globally scalable cloud contact centre platform with Fuze's unified communications and contact centre platform provides organizations with a tightly integrated, best-of-breed solution to deliver exceptional cross-channel customer experiences."
"Fuze's communications and contact centre platform provides enterprise contact centres with a holistic view of their organization and deeper insight into contact centre performance," said Tim Puccio, VP of global channel and alliances at Fuze.
"Serenova is a great addition to the existing Fuze contact centre solution portfolio and Fuze Ecosystem. We look forward to partnering closely with Serenova in providing the rich customer experiences that allow modern enterprises to differentiate themselves."
Together, Serenova and Fuze will enable enterprise organizations to meet the broader communications needs of customers and deliver improved global omnichannel customer experiences, with key benefits including:
Communication capabilities and services that empower employees across the organization to more effectively communicate with customers and solve their needs.
Company-wide, media-independent and real-time collaboration, regardless of device or location, to meet growing digital demand.
Enterprise-grade cloud PBX and collaboration solutions that meet requirements for quality of service and reliability anywhere in the world.
To learn more about the partnership, visit: www.serenova.com/fuze-ucaas
---
---