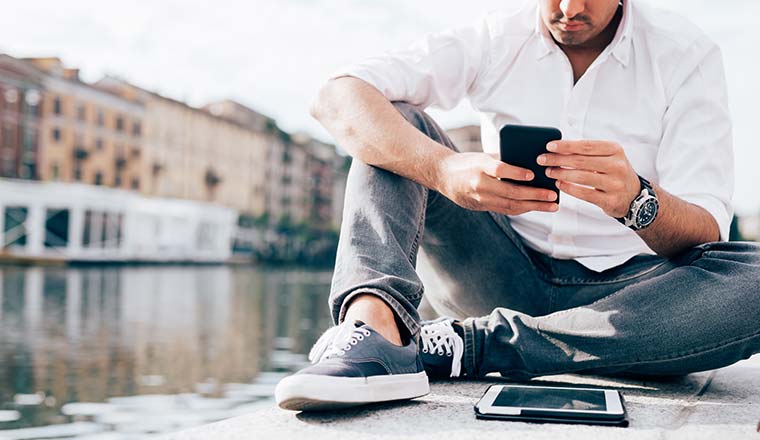 There's no doubt about it, the modern customer is shaking things up!
No longer satisfied to be passive about their buying power, customers are making their voices heard in more ways than one.
The proof of this is that many companies who have enjoyed a position of strength in the marketplace for decades are finding it harder to attract and retain customers.
At the same time, innovative start-ups are making inroads into established industries and winning customers over quickly and easily.
They're achieving this by connecting with customers and engaging with them – understanding what's different about modern customers and giving them what they want.
But for the rest of the businesses playing catch-up, how do you start to engage with the modern customer?
Understand the Profile of the Modern Customer
Technology and the internet have played a big part in changing customer behaviour. The modern customer is connected, informed, sceptical and vocal.
If the customer is looking for information, they go online, where they can not only get information about specific products or services, but also opinions from other customers and ask questions to find the information they want.
The modern customer is more likely to believe reviews left by other customers than any marketing materials or information brochures provided. The reality is that the customer is now in charge, and they know it. If things go wrong, they won't hesitate to air their displeasure on any number of social media platforms.
So, how do you keep the modern customer happy? And since technology is at the heart of this, is digital transformation the answer?
For many businesses that have been slow to embrace digital transformation, it may feel as though they're walking a tightrope. They're doomed if they do and they're doomed if they don't.
Get digital transformation wrong and face customer backlash. But not doing anything is worse, because the reality is that the modern customer is never going to go back to being the traditional customer.
It would be like asking them to trade in their smartphone for a typewriter. (And just so you know, most customers born after 1985 don't even know what a typewriter is!)
Six Steps to Winning Over the Modern Customer
Listen and Learn
For existing customers, you already have a great deal of data that can tell you about their buying habits, preferences and past experiences.
Use analytics to drill down into this information and use it to make the customer journey more engaging and effortless.
Most importantly, keep listening to your customers, as their habits will change and they'll be expecting you to keep up.
Provide Social Customer Service
Social media has become the place where customers interact with businesses and with one another. If you aren't there, you're missing out on an opportunity to engage with customers.
Many customers cite social media as their preferred customer service channel when they have queries they need resolved.
Training advisors to be able to respond on social media will bring you one step closer to winning over the modern customer.
Engage Proactively
Social media is also the place where you can engage proactively with customers and share information with them. It is a place where you build a community of brand ambassadors – these are people that so love your brand that they happily (and freely) promote it to all of their friends.
It's the ideal platform for running promotions and competitions. It becomes less about selling and more about sharing.
Respond Quickly
The modern customer is used to getting information in an instant, so waiting 24 or even 12 hours for a response to a query feels unacceptably long.
One of the reasons that customers prefer live chat or social media customer service channels is that they don't have to wait in a queue to speak to a customer service agent – they can get answers right away.
The sooner you can respond to customers, the more likely they are to engage with you and buy from you.
Use Smart Technology
If you want to know where customers are, they're on their smartphones. Use apps and augmented reality technology to engage with customers and provide them convenient options where they are.
While this may require a sizeable investment, companies that have gone down this road to engage with customers are reaping the benefits.
Customise and Personalise
One of the reasons that traditional marketing efforts are no longer as effective as they used to be is that customers no longer appreciate the one-size-fits-all approach.
Instead they're looking for personalisation and options that allow them to customise according to their likes, interests and needs.
If you achieve nothing else, get personalisation right, and you'll be on track to winning over the modern customer.
This blog post has been re-published by kind permission of Ember Services – View the original post
To find out more about Ember Services, visit: www.emberservices.com
---