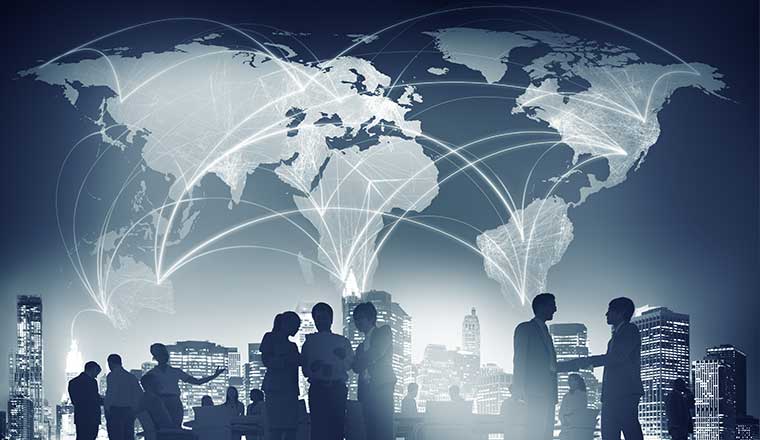 It is fair to assume that customer satisfaction has, and always will be, ultimately the greatest concern for businesses.
It is therefore no great surprise that businesses devote significant efforts and resources to ensuring that the consumer is happy with their service, and this is certainly the case now more than ever before.
Digitalisation has made it far easier for disruptive new players to enter the marketplace, and there are consequently more competitors to battle for market share. Providing a customer experience (CX) that the consumer finds satisfying has therefore become a top priority for most, if not all, businesses.
If they fail in this endeavour the consumer will likely use a competitor the next time around.
As businesses increasingly look to reach customers across geographic markets, the importance of language within the customer journey has become more and more evident, with 55 percent of customers shopping only at websites that are in their native language. Many businesses are therefore making huge investments into localisation strategies to adapt their website and app content for a global audience. However, far fewer are following this up by applying similar adaptation strategies to the post-sale customer care experience.
From the customer's perspective, if the website has been adapted to your preferred language it is reasonable to expect to receive customer service in that same language as well. Brands are aware of the customer's demands when it comes to language; however, they are not fulfilling these demands, and customers are losing out on the ability to properly and effectively communicate – leading to poor customer satisfaction and limited business growth.
Language is now arguably among the most important components of global customer communications, but it is not the only key to omni-lingual customer service success. To maintain attention and loyalty from global customers, businesses should be looking to implement the following strategies as part of their CX approach:
Real-time support, around the clock. The modern consumer is empowered by the new-found capabilities that their digital devices enable. They are always 'on', always connected, 24/7, and therefore expect the same of brands when they are interacting with them. This has placed a new strain on brands to meet these expectations, or be at risk of being on the receiving end of a backlash – social media is often a happy hunting ground for a disgruntled customer. To combat this, brands should look to activate real-time omni-lingual support across all communications channels.
Prioritise digital channels. Voice-only channels are no longer the preferred options for modern customers – 76 percent of consumers look to company FAQ websites as an initial resource, and 58 percent prefer online chat options. Time is precious to customers, and having the ability to gain the answers that they are looking for themselves, as quickly as possible with as little effort as possible is highly valued. Brands are therefore under pressure to add self-service channels, such as chat (bots and live chat), forums, mobile support and social media options to their customer service. Then, by enabling these channels with omni-lingual capabilities, all customers can benefit, regardless of the language they speak.
Utilise journey mapping for all. Journey mapping is not new to most brands – they have been put to use for some time now to better understand customer interactions with the goal of reducing customer effort. However, it is rare that journey mapping is ever applied to the wide variety of languages that global customers interact in. The archetypal primary language speaker does not represent the entire consumer base, and by neglecting this, brands are putting non-primary language speakers at an immediate disadvantage. In order to ensure that the CX demands are realised for all, it is important that mapping strategies and customer metrics analyses are consistently completed across all languages.
In today's business landscape, global markets have become increasingly diverse and connected, and the previously clear distinction between domestic and global operations has become blurred for most. Therefore, all businesses, even those operating in a single geography, must begin to view customer service with a broader language perspective.
Whilst it is key to invest in localisation solutions, it is equally important that brands apply the above-mentioned critical strategies to their approach to customer service. This will lead to a far more satisfied global customer base that values the interactions that it has with your brand.
Thanks to Tom Tseki, Vice President & General Manager, GeoFluent & Customer Care Solutions, Lionbridge
To find out more about Lionbridge, visit their website
---