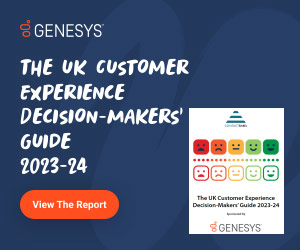 The pandemic has changed nearly everything for retailers, their employees and consumers. According to the US Department of Commerce, eCommerce spiked in 2020 — with 44% year-over-year growth from 2019 — as consumers shifted more of their purchases online. This had a ripple effect throughout retail that's likely to continue.
Online purchasing accelerated new requirements for order fulfillment and contactless collection based on physical and digital shopping channels. It also expanded the requirements for digital service channels.
Retailers who didn't have the technology in place to support these shifts had to hustle to keep up. With so much legacy technology and a complex ecosystem of vendors and partners, adapting to the new normal was expensive.
In the drive to remain viable, some of those adaptations are proving to be less feasible operationally and less likely to serve longer-term customer experience goals.
Retailers face the next big challenge: Simplify ecosystems and integrate data so you can keep consumers happy by delivering the best possible experience across every engagement channel. It's time to rethink how you use technology to your advantage. Focus on these four areas and you'll be off to a good start.
1. Unify Your Customer Engagement Platform
A consolidated and simplified ecosystem allows retailers to deliver a consistent consumer  experience on all channels of engagement. With an open cloud platform, you can integrate your existing technology and add emerging technologies faster — without the time and cost of maintaining multiple systems.
You can stay up-to-speed with changing markets and have the flexibility to scale up during peak periods to best serve consumers.
A single platform is also good for your customer care agents. They want to be successful and respond to issues in a timely manner. But toggling between multiple screens to find information prevents that. Data is pulled from different systems — and agents are left to piece together the customer's journey.
Unify your systems onto one platform and give your agents a single desktop so they don't need to navigate through different systems and tools. That saves time and money, preserves your agents' time, reduces the need for training and lets agents resolve issues faster.
2. Orchestrate the Customer Experience Across the Journey and Channels
Most retailers engage with consumers on multiple channels using multiple tools — voice, chatbots, messaging apps and so on. Managing those tools so customer interactions are viewed in a single journey requires an omnichannel orchestration engine.
But omnichannel is more than seamless communication with multiple channels. It means orchestrating, or linking, those channels to eliminate "engagement silos" so you can serve the customer instead of offering disjointed interactions.
Let's say a customer contacts your warehouse about a package that was never received. A ticket is created and the conversation logged.
The customer follows up with a text, asking for an update. Based on the previous activity, you'd probably want an agent to step in immediately and restore the customer's confidence that an agent is handling the issue.
When you orchestrate journeys, you look at all interactions and guide customers to the next-best step using workflows that automatically trigger the right response or next best action — whether that's an agent, bot or special message.
Finding and using context across any channel — website activity, social posts, phone calls and emails sent or received — gives you the information needed to move the journey forward.
In fact, cross-channel context is the most powerful feature of omnichannel because it remembers who and what, regardless of where. It simplifies the steps to resolution. And it saves effort for your business and your customers.
3. Personalise, Predict and Engage Customers on Their Terms
Effectively managing customer shopping journeys requires an understanding of important touchpoints. It enables you to put that insight to use and predict customer needs and priorities all along the journey.
Predictive engagement uses AI to analyse and proactively engage consumers in real time. You can automatically trigger a chat or content offer to drive the next-best step in the journey.
83% of customers want their shopping experience to be personalised. McKinsey & Company, Future of Retail Operations: Winning in a Digital Era, 2020
As you continually learn more about your customers, you'll identify points in the journey that cause sales abandonments and churn risk. With this knowledge, you can offer an action that's precisely timed to optimise your business outcomes and your customer experience.
Even if a consumer isn't active, you can proactively engage to show them that you know them and understand their needs before you meet them – and even before they indicate there's a problem. For example, if a consumer is browsing your site and not making progress toward any goal, you can reach out with a chat to offer assistance.
4. Drive Empathy Into Every Experience
Empathy is about understanding or feeling what another person is experiencing from their frame of reference. If you can show empathy in your conversations, you'll build trust with consumers. In turn, that trust builds loyalty. In retail, loyal customers are repeat buyers — and they have a higher customer lifetime value (CLV).
Offering personalised experiences is a great way to show empathy. With a comprehensive, single view of a customer's interactions, you can better understand their priorities and needs. And, with AI, you can predict the next-best action and response — and monitor outcomes for continuous improvement.
Creating empathetic experiences isn't just about people; it's about giving the customer what they need when they need it — and making the experience as effortless as possible. Well-designed, self-service options allow consumers to get the support they need quickly and easily, while freeing up agents to take more urgent calls.
Listening to your customers allows you to continually learn more about them through every interaction. Use this insight to inform improvements in their journeys, such as finding places they get stuck and suggesting ways to keep them on track.
Remember: Fickle shoppers can be lured away from your brand to another retailer if they experience issues. Personal, empathetic experiences make a consumer feel known, heard and understood — and they're less likely to leave your brand experience for an unknown, risky experience.
Conclusion
Designing a great consumer experience has become complex and competitive for most retailers. But there are ways to simplify it moving forward that will benefit consumers, agents and the brand.
When you empower employees, you improve how consumers experience your brand. Employees can ease the customer journey and proactively engage with consumers at the right time, on the right channel, with the right information. Every conversation becomes rooted in empathy and understanding.
This blog post has been re-published by kind permission of Genesys – View the
Original Article
For more information about Genesys - visit the
Genesys Website