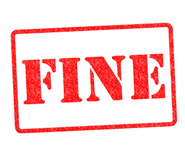 Telemarketers are now facing an increased risk of fines, as Trading Standards enforce the TPS laws for the first time.
The Telephone Preference Service (TPS) has warned businesses conducting sales and marketing calls of an increased risk of fines, after a local Trading Standards authority made a legal first by prosecuting a company for calling people registered on the TPS 'do not call' list.
Dorset County Council Trading Standards Service issued a first-of-its-kind fine to a home improvements company, Apple Group Holdings Limited, for making unwanted sales and marketing calls to residents registered on the TPS.
The company was fined £36,000 for causing 'persistent nuisance' to elderly and vulnerable people. This action has set a legal precedent, paving the way for companies operating nationally to be fined for TPS breaches in every county it operates.
During the past year, the issue of nuisance calls has attracted widespread media and political attention as complaints have soared to an all-time high. The TPS has been calling on the Information Commissioner's Office (ICO), the organisation responsible for enforcement, to prosecute rogue operators in breach of TPS legislation.
The ICO started to issue penalties to companies for nuisance calls over the past 18 months, but their efforts have been hampered by the need to prove significant damage or distress was caused. Dorset Trading Standards is the first regulator other than the ICO to have fined a company using the Consumer Protection From Unfair Trading Regulations 2008.
"Companies breaching TPS laws now face a far greater risk of being prosecuted compared to this time last year, with over 200 Local Authority Trading Standards Services in the UK," said John Mitchison, Head of the TPS. "Businesses using telemarketing as a part of their marketing mix need to be cautious when conducting the right checks on the data they use or buy. Screening against the TPS is an essential part of data compliance and companies need to take all complaints seriously."
Published On: 2nd Apr 2014 - Last modified: 24th Sep 2019
Read more about - Archived Content
---