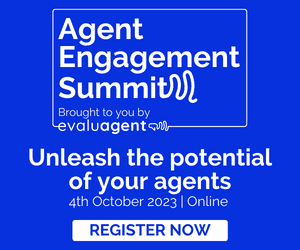 EvaluAgent's Chris Mounce explains the benefits of call centre outsourcing.
Successful businesses understand the importance of meeting customer demands efficiently. Happy customers translate to loyal customers, which leads to an improved bottom line.
Businesses tend to be (and should be) experts in their own products and services. They understand the ins and outs of production, development, and sales. However, running efficient call centre operations and promoting call centre quality assurance can be a different story.
Call centres are labour-intensive and require a great deal of know-how to run optimally. Resource scheduling, queue management, and staff training can become a bit of a juggling act, especially if your existing teams are handling customer queries alongside other duties.
Outsourcing your call centre function to a dedicated service provider can save you money. However, you'll also enjoy benefits such as better efficiency and an improved overall customer experience, plus, automated call centre quality assurance, saving you precious time and increasing efficiency.
Specialised Support
Outsourced call centre providers are the experts in their field. They employ experienced, skilled agents, who respond to customer queries, process orders, or make outgoing sales pitches daily.
Supporting Agents & Managers
In addition to agents, outsourcing providers will assign managers to oversee operations on your behalf. Experienced managers proficiently adapt staff rotas to meet demands, employ queue management techniques to reduce call wait times, and ensure your customers get the service they expect.
For the most productive outcomes, you may need to provide resources to upskill teams about your company's mission, values, and products or services. However, your outsourcing partner takes care of any remaining HR needs, such as recruitment or ongoing development.
Improved Quality and Monitoring
It's in the best interests of outsourced call centres to maintain high levels of quality. After all, you are their client and they need to meet your expectations.
Professional call centres usually operate specialised monitoring and reporting software, which allows them to track key metrics, such as call wait times or abandonment rates. This data allows them to demonstrate how they measure up against any agreed Key Performance Indicators (KPIs).
Additionally, many call centres record calls and retain chat transcripts for call centre coaching purposes. Through coaching and KPI monitoring, outsourced providers are constantly improving the quality of their service to you, and consequently, to your customers.
Since outsourced call centres are often working for multiple clients simultaneously, software, infrastructure, and certain training costs can be divided across clients.
Better Customer Experience
Customer experience is paramount in an increasingly competitive marketplace. Just one negative experience is enough to cause lasting damage. According to PWC's research, 32% of customers say they'd stop doing business with a brand they loved due to a single poor experience.
Modern consumers expect immediate responses. Having a 24/7 call centre can be the difference between a glowing review on social media and a string of rants. However, individual businesses may find it challenging to fund the manpower required to achieve this level of service.
Not only can they operate around the clock, but some outsourced call centres also offer multilingual support. Both services can be particularly helpful if you have a global client base.
In essence, with the right contractual terms and budget, you can devise a call centre that delivers high-quality, consistent customer support your way.
Cheaper to Run
Wages, training, and recruitment. In-house call centres demand significant amounts of labour.
Add to that infrastructure needs. Even if you operate a virtual call centre with agents working from home, you'll need to supply their equipment. Specialised software, designed to meet the demands of busy call centres, sits on top of your infrastructure.
Costs of running in-house call centres soon start mounting up.
Outsourcing to a third party means your service partner takes care of the day-to-day running of the call centre in exchange for a contract fee, which is often lower than running an internal call centre.
Improved Efficiency
Running a call centre alongside your core business can be distracting. Unless you have a dedicated in-house team, your staff may find themselves wearing two hats – their day job and customer support.
Outsourcing means your team can focus on what they do best, be it product development, marketing, or sales. They'll perform more efficiently at their jobs, helping to drive growth.
On the call centre side, professional call centres are well-versed in the art of flexing to meet high call volumes and peak times, with the ability to scale up efficiently. Outsourcing enables you to bring in that expertise with minimal effort.
The Takeaways
Cost-cutting exercises are often the driver behind outsourcing. However, handing over call centre operations to specialist agencies can also result in more efficient and consistent customer support, leading to a customer experience that's memorable for the right reasons.
This blog post has been re-published by kind permission of EvaluAgent – View the
Original Article
For more information about EvaluAgent - visit the
EvaluAgent Website