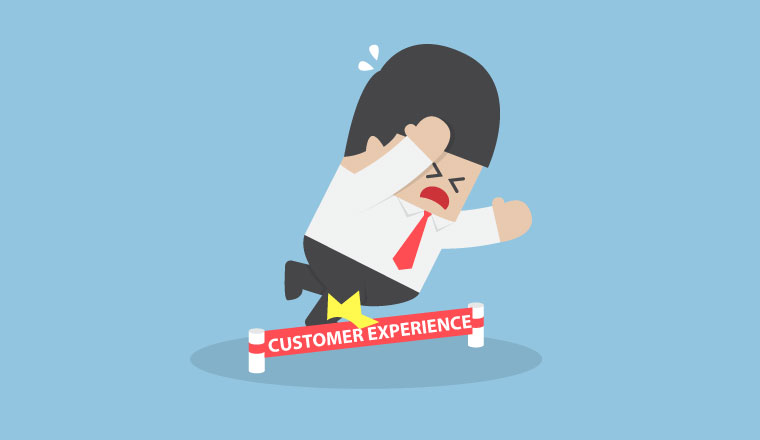 A survey of 1,000 UK consumers has found that the country's insurance companies are not offering the best customer experiences.  
Consumer expectations of the customer experience (CX) an enterprise provides are on the rise, but research shows insurers in the UK aren't necessarily rising to the challenge. In fact, they appear to be going backwards.
In a survey that included an evaluation of how 20 UK insurers responded to simple queries across a variety of digital channels, Eptica found that 68% of queries were not answered or answered inaccurately in 2017.
This figure of 68% is a sharp increase on 2016, which saw 48% of queries unanswered/answered inaccurately.
A single frustrating experience can be enough to drive customers away. In fact, according to a Genesys report, poor customer service/experience is second only to price in the list of reasons for customer turnover in insurance companies globally.
The same report also points out that the call centre satisfaction scores in health, property, and casualty and life insurance companies trail behind catalogue retailers, banking, cell phone services, and cable and satellite television.
When you consider Accenture research, which showed customer churn totals as much as US $470 billion (in Life and Property & Casualty premiums) globally, as a direct result of a bad customer experience, it's easy to see why prioritising CX is important. This is especially true since customer retention is a key way to improve profits.
Omnichannel: Getting CX Right Across Channels
According to Cyara, it's no longer enough to provide good CX to your customers via the call centre or via webchat alone.
The company use the example that Eptica's research revealed that 78% of consumers expect to be able to make contact on one channel and then switch to another, but that UK insurers were not meeting their expectations.
Across industries, many enterprises are working towards omnichannel CX, and those who get it right stand to succeed.
To find out more about Cyara, visit: cyara.com
---