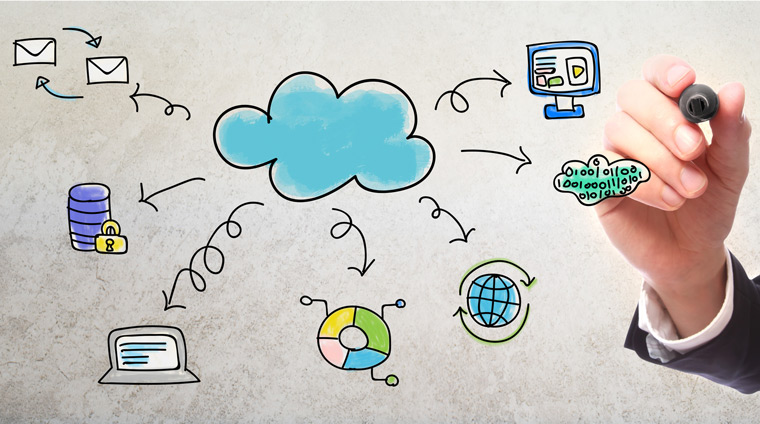 Cloud-based solutions have become increasingly popular over the last 12 months. Cloud was once seen as a quick, simple alternative to enable small businesses to use software services, without having to worry about real-estate space or infrastructure costs. It is now seen as transformational step-change opportunity for public sector organisations.
Firstly, let's define what cloud services are. A cloud service is any service made available to users on demand via the Internet from a cloud software provider's servers as opposed to being provided from a company's own on-premises servers (Webopedia).
That's right. The cloud isn't a mystical thing that nobody can see, magically empowering software services on your desktop. At its core, cloud is still an inanimate piece of hardware. Just owned, managed and stored elsewhere. It is then delivered via the Internet.
For Netcall, cloud services are not a new thing, having delivered cloud-based solutions for almost 20 years, offering a wide range of solutions on a Liberty Cloud platform. This includes everything from online customer portals, supporting channel shift to Customer Experience Manager (CXM) and a fully hosted Contact Centre.
Let's explore four key drivers for moving your services to the cloud.
1. Cost
Simply put – paying for what you need, when you need it. This will save you money and gives you the ability to scale, up or down. Budgets are more effectively controlled and there are no stranded costs.
2. Ageing infrastructure
Ageing infrastructure can cost a considerable amount of money to maintain. It can also act as a "ball & chain". Cloud solutions free you to keep up with the pace of change.
3. Real-estate space
The public sector, especially local authorities, have downsized their real-estate space. Previously they had to digitise records and paperwork to free space. Now space to store expensive IT infrastructure is diminishing.
4. Contracts coming to an end
OK, so this is more of an opportunity than a driver. What is the alternative when contracts come to an end? Doing the same will only ever result in the same. This is your big chance.
Final thoughts
Leading IT research and advisory company, Gartner, has predicted that by 2020, a corporate "no-cloud" policy will be as rare as a "no-internet" policy is today. With apparent benefits to consider, have you considered your cloud strategy?
So in conclusion, it appears that cloud is when, not if.
This blog post has been re-published by kind permission of Netcall – View the original post
---