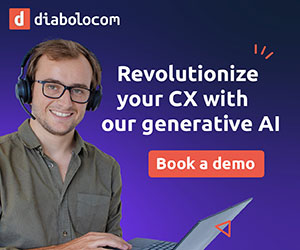 Outsourcing is a $260 billion marketplace that is expected to reach $500 billion by 2030.
Having the ability to adapt in response to different situations is an important attribute of business success.
As labor issues, supply chain challenges, and disruptive technology require companies to meticulously examine and, in many cases, cut operational costs, customer expectations for innovative products, services, and better experiences continue to evolve.
What's the solution? Customer experience (CX) outsourcing is a viable option for leaders to consider as it has proven to be dynamic amidst massive amounts of change.
When a service need arises, customers expect experiences that are beyond transactional. They expect experiences that are easy, seamless, customized, and personalized based on their wants and needs.
To meet these expectations, organizations must intimately understand their customers and design experiences with that knowledge as a guiding principle. Delivering these interactions requires investment in humans and technology.
Finding the Right Balance
Our changing landscape forces organizations to weigh existing and forecasted economic realities against increasing consumer demands.
For brands with a sharp focus on delivering experiences that result in high customer satisfaction and loyalty, investing in CX is non-negotiable.
Many organizations find this balance increasingly more challenging — leading them to turn to new or additional investment in CX outsourcing.
Recent Execs In The Know research reveals that nearly a third of study participants identified cost reduction as their primary objective for outsourcing — most likely a direct result of inflationary pressures, reduced consumer spending, and other business challenges.
The good news is that the outsourcing industry is ready for this shift. Business processing outsourcing (BPO) is a $260 billion marketplace that is expected to reach $500 billion by 2030.
In recent years, BPOs have enjoyed broader adoption by companies of all sizes. Providers have matured and expanded offerings to contribute strategic recommendations and fresh perspectives to enhance operational efficiency.
This development offers service providers many advantages to help CX leaders address key daily issues: deploying leading-edge technology, delivering seamless support through contact channel strategy and offerings, providing flexible and scalable staff, and powering better decision-making with strong data analytics and insights.
Leading-Edge Technology
One of the keys to delivering superior CX is a powerhouse technology stack that offers a variety of contact channels, seamless routing, wide-ranging agent support, and mighty analytical capabilities. Many outsourcers invest heavily in this technology to improve customer and employee journeys.
Machine learning (ML), artificial intelligence (AI), chatbots, and virtual assistants are high on the priority list for development and deployment.
These tools can provide valuable support and insights into customer behavior and operational performance.
Their use and value make a powerful impact when taking the place of a live agent, identifying patterns, or enabling effective resolution.
Brands are hiring partners to do the heavy-lifting work of design, development, testing, and deployment while reaping the many benefits of leading-edge technology.
Many BPOs offer technology that delivers hyper-personalized customer interactions, increasing the effectiveness of the contact.
AI can analyze customer profiles and interaction history to personalize responses and recommendations. This output quickly provides relevant information or solutions, enhancing customer experience and supporting frontline staff.
One of the most significant technological developments in the CX outsourcing market is the integration of AI-powered chatbots and virtual assistants.
Advanced technology like chatbots and virtual assistants can handle repetitive tasks and queries around the clock, reducing response time and increasing efficiency.
Offering quick responses to common issues (such as frequently asked questions, simple account changes, and standard order inquiries) frees up in-house or outsourced human agents to handle more complex or emotionally charged interactions.
Many providers offer the kinds of experiences that customers have come to expect from interacting with CX-leading organizations, lessening the burden on in-house teams and delivering top performance.
Seamless Support Across Channels
Customers want to engage with brands through their preferred communication channels, yet some companies struggle to have a well-developed channel strategy and offering.
Many outsourcers offer an array of customer contact channels and omni-channel support, including phone, email, chat, social, and self-service.
Some BPOs can also help brands with content moderation and online security. These robust catalogs may give brands access to digital channels they do not yet offer on their own.
Integration and channel synergy are also benefits of working with a high-performing outsourcer. Integration that connects and coordinates different systems, processes, and channels can be a heavy lift.
Top BPOs often integrate data, processes, technology, and channels, which is essential to achieving a unified, efficient, and effective CX. Channel synergy allows different channels to work in harmony and enhance effectiveness, creating a more powerful and holistic experience.
Integration and channel synergy are used to unify and optimize customer interaction channels, ensuring a consistent and effective CX across touchpoints — a fundamental expectation for most customers.
For some organizations, partnering with an outsourcer to buy access to these channel offerings is faster and more cost-effective than investing in a third-party technology solution or building the channels independently.
This is particularly true when considering ongoing maintenance, operational, and future development costs.
Flexibility and Scalability
Based on seasonality, product launches, and other operational realities, outsourcing can be incredibly effective for brands needing flexible and scalable operations without additional overhead costs to hire, train, and staff in-house teams.
Outsourcing can help organizations mitigate risks associated with staffing fluctuations, seasonal spikes, or unexpected crises.
Having a partner that can quickly adapt to change and supplement in-house operations can be a valuable investment.
In fact, 19% of respondents in Execs In The Know's recent research cite reducing risk and building redundancies as the primary objective for outsourcing.
Outsourcing can enhance operational efficiency, enabling organizations to concentrate on core competencies. A growing opportunity remains for brands to scale accordingly to accommodate seasonal demands, including cross-training agents to create cost efficiency and flexibility.
The need to efficiently and effectively ramp up and down is more important than ever in the current volatile economic, geopolitical, and social environment.
Data Analytics and Insights
Outsourcing partners may offer services to help identify systemic improvement opportunities. These partner capabilities include collecting, mining, and analyzing customer data to reveal actionable insights into customer behavior, preferences, and pain points.
This data-driven approach enables companies to make informed decisions and improve the customer and employee journey where the most urgent needs exist.
Many providers have proven approaches and models that can start adding value to an organization from day one. These companies have already done the work to define, test, and refine a successful methodology for data collection, analysis, and insights delivery.
Many types of analysis can reveal opportunities in operational performance and improve CX. Some common analytics offerings from BPOs include:
Descriptive – Summarizing historical data and presenting results in dashboards, data visualizations, and other reporting tools to highlight performance trends and insights.
Diagnostic – Identifying the root cause and conducting drill-down analysis to pinpoint issues.
Predictive – Using historical data to build models and predict future trends, including demand forecasting, customer churn, and risk assessment.
Prescriptive – Providing recommendations and action plans based on the outputs of predictive analysis.
ML and AI – Utilizing advanced technology solutions for image recognition, natural language processing, recommendation engines, and anomaly detection.
Partners that offer a suite of analytics packages and provide recommendations to address key gaps and inform decision-making can also add value to in-house team performance and improve the overall CX. Data-driven insights take the guesswork out of strategic planning and continuous improvement efforts.
Best Practices for Successful Partnerships
Partner selection is key to ensuring a wise investment. Brands should take a measured approach to identifying and selecting the best partners for their business with both tactical and strategic plans in mind.
A tried-and-true best practice is to look for a partner to supplement your organization's strengths and opportunities.
Where could your in-house team benefit from a relationship with a BPO? Effective outsourcing can enhance operational efficiency, enabling your internal teams to concentrate on core competencies and more complex challenges.
Cultural fit is another critical element of a winning partnership. Seek outsourcers whose culture aligns with your company's values and CX philosophy.
A shared culture will contribute to a smooth partnership. Many believe cultural alignment is the most important consideration when selecting a new outsourcing partner.
The right culture-transfer formula will help ensure that both organizations are well-positioned for a long-term, healthy, and sustainable relationship.
Be clear and codify the performance measurements that are most aligned with your business objectives. Clearly defining service level agreements (SLAs) in your contracts, including response time, resolution time, and quality standards, will ensure that they track with your CX goals and plans.
Structure legal and contractual agreements with clear responsibilities, confidentiality, dispute resolution, and exit strategies.
Consider starting the engagement with a pilot program before committing to a long-term deal. A pilot will allow both parties to test the relationship and gauge performance and compatibility.
Piloting can offer several benefits, including risk reduction, test-and-learn opportunities, and team engagement. It can help both organizations make more informed decisions, refine their strategies, and increase the likelihood of successful full-scale implementation.
Selecting the right CX outsourcer is an important strategic decision that can impact your overall business success.
Taking the time to evaluate potential partners thoroughly and seeking the assistance of consultants to help with the selection process is likely a solid investment with a positive return.
The desire for specialized service providers is increasingly attractive to brands; partners that are experts in your organization's industry can provide specialized service and leading practices, lifting your overall performance.
CX Remains a Top Strategic Initiative
While faced with many external and internal pressures, CX leaders must continue to advocate for their customers, and developing or expanding relationships with trusted outsourcing providers is one way to do just that.
As long as improving CX remains a top strategic initiative for brands in our dynamic and sometimes volatile environment, the outsourcing industry will continue to grow, expand its offerings, and capitalize on the profound efforts of recent years to offer high-value partnerships that reshape the CX roadmap.