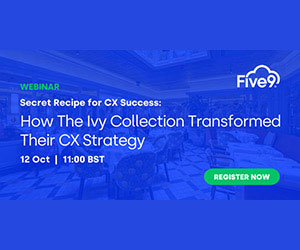 Contact centres and unified communications systems have traditionally worked as two independent systems; however, the push for digital transformation has exposed a different need as customers' expectations continue to rise.
Companies have been forced to maintain or improve the customer service experience while also shifting agents to a remote work environment. Handling the "new normal" was unfamiliar territory for us all.
Let's look at UC from the customer's perspective and how you can improve the overall experience.
Real-time Access to Subject Matter Experts
Calling into a contact centre tends to have a negative connotation. It's not something customers get excited about and is often the last resort. All of us have experienced the frustration of being placed on hold for an extended period of time and listening to the mundane elevator music.
In the background, agents are searching for help or, even worse, have transferred your call to an expert that is unavailable—only for it to be routed back to them.
With UC integration, contact centres are able to reimagine the customer experience by connecting agents with subject matter experts directly—without being placed on hold.
Agents have the ability to conference in an expert or conduct a warm transfer to provide the "white glove" experience customers expect.
Cohesive Collaboration
Sixty-six percent of customers say they often have to repeat or re-explain information to different agents. As a customer, that's not a great service experience and raises the questions: "Am I reaching the right people?" or "Does anyone in the business have the answer to my problem?"
Connecting agents and experts together through a UC integration opens up the door for further collaboration. With a few simple clicks, agents are able conference in an expert, bring the expert up to speed, and pick up right where they left off, providing a seamless customer service experience.
The contact centre and business are working as "one collective group"—eliminating the burden of having customers repeat their issue or stories.  
First Contact Resolution
First contact resolution (FCR) is a common metric that contact centres look to improve. With real-time access to experts at the agents' fingertips, experts can quickly be looped into calls to help resolve customer issues.
Utilizing UC integration improves the experience as customers spend less time out of their day calling back a second or third time, since issues are resolved in real time with experts—leading to greater customer satisfaction and happier customers.
This blog post has been re-published by kind permission of Five9 – View the
Original Article
For more information about Five9 - visit the
Five9 Website