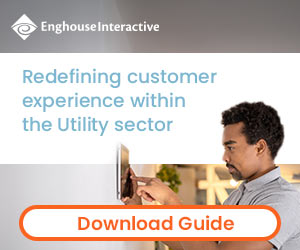 Helen Billingham at Enghouse Interactive explores the factors driving channel choice in customer service.
Consumers now have an ever-widening range of channels for interacting with companies. That puts the onus on companies to offer a consistent, high quality service across all of them. But how can they resource channels effectively and efficiently?
Getting the right balance has to start by understanding your customers. How, why and when do they want to engage with your business? This insight can then be used to ensure you have the correct channels adequately resourced at the times when they want to engage with you.
Recent research from ContactBabel provides some useful background to delivering channel choice. As part of the Inner Circle Guide to , sponsored by Enghouse Interactive, ContactBabel interviewed 1,000 UK consumers.
The aim was to investigate why people pick particular channels in specific situations. It looked at three different scenarios: those in which there is a high level of emotion; those that are characterised by a sense of urgency; and those that involve a high level of complexity.
1. High Emotion Interactions: Email is the Overwhelming Choice
For high emotion scenarios, the survey asked respondents to imagine a scenario in which the wrong product was sent to them, meaning they will have to return it. This is not a complex or urgent situation, but a frustrating one because it isn't the customer's fault, making it emotional.
In this case, email came out as people's most popular choice for contact (46%). 19% of the consumers in the survey said they would prefer to call, while 17% would use chat.
This could be because email allows consumers to explain exactly what the problem is and gives an audit trail, while not requiring an instant response.
However, while email was the most popular pick for all demographics, older consumers were more likely to call, while 25-44 year-olds would prefer to use chat. 8% of younger groups would choose social media.
The findings were generally consistent across all socio-economic groups, though those in the lower income C2DE segments were again more likely to call.
2. High Urgency: Self-Service Delivers Fast Answers
To identify channel preferences related to high urgency customer queries, the survey asked participants to imagine that they needed to check the flight time of someone they are meeting. Obviously, this is urgent in the sense that it is a very time sensitive query, but not complex or emotional.
Unsurprisingly the self-service/mobile app channel was the overwhelming favourite in this situation. Half (50%) of the overall sample chose this channel, rising to 61% among the 35-44 age group.
For this type of query people don't need any human interaction –  they just need to access the information quickly and be sure that it is correct.
Interestingly, fewer of the 65+ cohort in the sample said they would choose to use the telephone for this type of high urgency event compared with last year. This could be related to the fact that the pandemic has increased the use of digital by older age groups, making them more confident on these channels.
3. High Complexity: Face-to-Face to Deliver Conversational Answers
As an example of a highly complex query, the survey sample was asked to imagine that they needed to contact a company to get help filling in a mortgage application or tax return. This kind of interaction is likely to be extremely complex and time-consuming, but not urgent or emotional.
Face-to-face contact was the most popular option in this scenario, with 21% of people amongst all demographics preferring it. 16% of survey respondents said they would choose to use the phone and the same percentage would use web self-service/mobile app, higher than last year.
Web chat also grew in popularity, being selected by 14% of consumers. Chat is particularly useful for complex and involved queries, as it provides the ability to have a conversation with quick back and forth responses, without needing to pick up the phone or meet face-to-face.
It also allows sharing of screens so agents/advisors can talk through particular areas or spot errors.
Hanging up on the Telephone?
One key finding from the research was that the phone wasn't the preferred channel for any of the three scenarios explored by the report, and that fewer than 1 in 6 people said they wanted to use it for customer service.
Despite this, it is still the most used channel in UK contact centres, probably because of its high First Contact Resolution rate. Getting answers first time is the number one priority for consumers and people clearly feel they won't achieve first contact resolution via other channels.
This shows a clear gap between what consumers want and what brands are offering. They are forced to pick up the phone as they know that (eventually) they will get an answer.
At a time when contact volumes and available channels are increasing, companies need to better understand what customers want when they make contact.
Evaluating major interaction types based on their complexity, urgency and emotional involvement therefore helps to more effectively analyse and plan your channel strategy and resourcing for successful omnichannel customer service.
This blog post has been re-published by kind permission of Enghouse Interactive – View the
Original Article
For more information about Enghouse Interactive - visit the
Enghouse Interactive Website