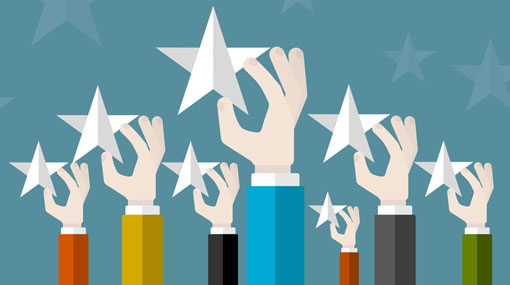 Verint Systems today announced enhancements to its Enterprise Feedback Management (EFM) solution, enabling further flexible, mobile customer engagement across today's digital enterprise. The solution, part of Verint's broader Customer Engagement Optimisation portfolio, is designed to help organisations take a proactive approach to engaging with customers—and employees—by capturing, analysing, and acting on their feedback to enhance service, processes, satisfaction and loyalty.
In this latest update, advancements to the EFM solution are helping enterprises scale up, access and engage with more mobile users, making it easier than ever to create and manage surveys that provide a better, more productive mobile experience. Key feature updates include new platform application programming interfaces (APIs) to help heighten the customer experience by enabling users to embed the EFM survey engine directly into mobile apps and Internet of Things (IoT) devices. Other enhancements allow customers to enrich surveys with data from external systems, to enhance reporting options and expand the platform's event-driven capabilities. Together, these enhancements are helping organisations further their approach to smart engagement that centre around the customer.
Verint Enterprise Feedback Management enhancements became generally available this month and offer the following key advances:
Survey Engine API Delivers Seamless In-App Mobile Surveys—enabling the collection of in-the-moment feedback within an organisation's existing branded app. With the ability to embed surveys in more devices, they can be delivered within the display of a company's mobile application, wearable or IoT device.
Introduction of Data Stores—automating the uploading of data from one or more external sources to EFM, linking it to a survey or profile, and building a data channel that makes enriched data immediately available for filtering and analysis. This enables deeper insights with the ability to enrich reporting and use information collected across multiple systems, all with less effort and lower cost.
Advanced Photo Feedback—improving insights with new features that allow participants to upload images into a survey and further categorise them using tags. Images uploaded with tag information enable survey authors to drill into the context of the uploaded image and create internal workflow for an improved user experience.
"These latest EFM enhancements point to ongoing investment and innovation, and reinforce Verint's strong commitment to and emphasis on mobile customer engagement optimisation strategies," says Nancy Treaster, senior vice president and general manager, strategic operations, Verint Enterprise Intelligence Solutions. "By advancing the mobile user experience and making it easier to incorporate data from a variety of external sources, Verint continues to raise the bar, helping organisations bring multichannel responses and insights into their businesses to action customer and employee feedback, make improvements and enrich engagement."
For more information about Verint Enterprise Feedback Management and how it can help proactively engage employees and customers, visit www.verint.com and download the mobile app via iTunes here.
---