Webinar Date
- Thursday 6th June 2019 at 14:00pm UK time
Click here to register
Improving customer conversations is perhaps the most obvious way of boosting customer happiness. But, with all the firefighting going on in the contact centre, we often don't spend enough time strategising over how we can improve customer-advisor conversations in the long run.
In this webinar, we'll present a number of both short-term and long-term strategies that will support your advisors in creating positive and memorable interactions with customers.
And as it will be an interactive webinar, you will also have the opportunity to share tips and ask questions of the audience and other attendees. We run an interactive chat room in parallel with the webinar.
Panellists

Ziba Goddard
Cowry Consulting

Chris Haggis
NewVoiceMedia

Jonty Pearce
Call Centre Helper
Topics to be discussed
Better supporting advisors
Building relationships with customers
Framing customer conversations
Training advisors to better navigate contacts
The role of technology
Top tips from the audience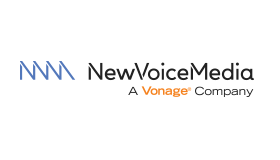 This webinar is brought to you by Call Centre Helper and is sponsored by NewVoiceMedia.
You won't want to miss this exciting webinar.


Click here to register
This webinar is held at 14:00pm UK time, 15:00pm in Paris, 15:00pm in South Africa and 9:00am in New York. A replay facility will also be available.
If you are attending one of our webinars for the first time, we suggest you arrive 10 minutes early to allow for the software to download successfully.
---