Click here to view the replay
In most contact centres, individual performance will stay remarkably consistent. This means that if the advisor is good, they tend stay good, but if they're average in one or two calls, it's likely that they're average all the time.
In this webinar, we looked at hints and tips for allowing people to become better at their job.
Agenda
Introductions – Jonty Pearce, Call Centre Helper
Daniel Ord, OmniTouch International
Patrick Russell, NICE inContact
Topics to be discussed
Increasing Contact Centre Productivity
Quality management
Coaching
Engagement
Contact centre culture
Motivation
Improving the Customer Experience
Use of technology
Hints and tips from the audience
Winning tip – "I tend to find out what my people want to work on/improve, then identify how this links with our business & customer needs (objectives). Set the right stepping-stones with SMART actions & keep working on this until it's achieved. Finding examples of where it's been done, or not…coaching on this, including self reflection. Celebrating success & exploring 'what stopped them" thanks to Stephanie14
Original Webinar date: June 2018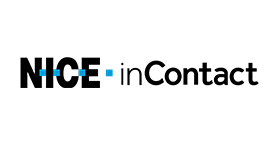 This webinar was brought to you by Call Centre Helper and is sponsored by NICE inContact.
Click here to view the replay.
---