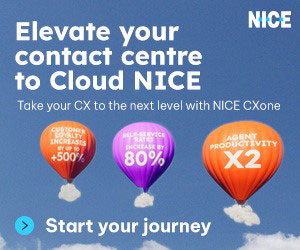 What Is Call Routing?
Call routing, also referred to as contact routing or interaction routing, is the process of distributing inbound and outbound customer interactions to agents.
In this digital age, what used to be called "call" routing isn't limited to just voice interactions anymore – it includes contacts from digital channels like email, chat, SMS, messaging, and social media.
The automatic call distributor (ACD) (aka automatic contact distributor) is the engine that routes interactions to available resources based on configured rules.
These rules can range from very simple – the oldest call in the queue goes to the first available agent – to complex – calls are routed based on customer and agent personalities.
The rules should be based on business needs and requirements; depending on the sophistication of the solution you use, they can be limited by the ACD's capabilities.
Based on the nature of the call routing rules, call centres can pair their ACD with an interactive voice response (IVR) system. An IVR can – for example – be used to collect customer data to facilitate smarter customer–agent matching.
IVRs can collect information such as the customer's postcode, use selection menus to narrow down the nature of the customer's issue, and then hand the call off to the routing engine, which, based on the collected information, applies call routing rules to ensure the interaction is routed to and subsequently handled by the best available resource.
Routing customers to a qualified agent on the first attempt yields several benefits. It reduces frustrating transfers and can increase first contact resolution (FCR) rates. This means customers can get issues resolved faster and with less effort, which will improve CX.
Higher FCR is also good for the budget because it reduces extra, unnecessary, call volume. And agents will be more successful when they're handling problems they have been trained for and can actually resolve.
Thanks to NICE CXone