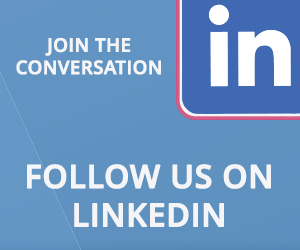 Simon Ryan, a passionate leader in customer operations, reflects on 5 key learnings from his career so far.
My First Step Into the Industry Led to Over 20 Years in Customer Operations
When I started as a customer service advisor in 2003, I thought it was going to be a 'stop gap', just 'something to pay the bills', until I could find a career. Boy, was I wrong…

That first step took me on a journey of over 20 years in customer operations that was crazy and amazing in equal measures.
It allowed me to see the world, visiting South Africa and India, to name a few. It put me in senior leadership positions, leading amazing groups of people. Most surprisingly, though, it taught me life skills that shaped who I am today as a person.
My last position was at AO, one of the most customer-centric brands in the UK. I headed up their customer experience and contact centre for their mobile division, as the Director of Customer Operations – something I would never have thought possible in 2003, but it's 100% down to how amazing and progressive this industry is.
I see my journey in the contact centre sector as a roller-coaster that I had no expectations of enjoying but got on for the ride, ended up loving it, and never wanted to get off.
★★★★★
Here Are 5 Things I've Learnt on My Journey So Far…
1. Be a Sponge for Knowledge
Listen, learn, and listen again. Having an in-depth knowledge of your subject matter will not only set you apart, but makes your job 10 times easier.
That doesn't just apply to knowledge in your own operational world; deeply understand how the customer operation impacts other areas in the business, and vice versa.
Having an in-depth knowledge of your subject matter will not only set you apart, but makes your job 10 times easier.
For example, when trading creates a new customer proposition, what does that do to contact rates? When you change a process for how you take payments, how does that impact the finance team?
You'll become, and be seen as, someone who understands the whole picture and can make informed, considered decisions.
For more reasons why you should encourage a culture of learning, read our article: 8 Benefits of Creating a Culture of Learning in Your Contact Centre
2. Reframe Failure
When you work in operations, things are going to go wrong at times. Post-sale customer contact is, by definition, failure demand from issues within the customer journey, so try reframing failure as an opportunity to gain key learnings.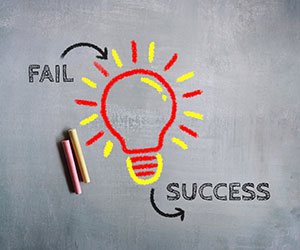 I'd always encourage leaders to drive a culture of psychological safety within their teams. To empower people to achieve ambitious goals and push boundaries, safe in the knowledge that it's ok to fail at times.
When you're trying to innovate, some sort of failure is inevitable, and as long as it's not avoidable and repeated failure, that's all part of the journey as a group.
Face into those challenges, reframe the failure, embrace the learnings, and evolve.
3. Just Say "Yes!"
Some of the key milestones in my career were certainly when I agreed to try things far out of my comfort zone.
You know the ones…
Those conversations you have with your manager, where they ask if you want to be part of a project, take extra responsibility, do something new… Then the doubt kicks in…
Do I deserve this opportunity?
What right do I have to be on this project?
Do I have the right skills to succeed?
What if I fail?
The reality is that you never grow when you're in your comfort zone. If your manager understands you, the chances are that they've already seen competencies, or at least the ability to learn, that you haven't even realized yet.
The magic occurs when you least expect it, and you never know where that path will take you – so just say "yes!"
4. Don't Focus on the Job Title, Focus on the Value You Create
Creating real tangible value is more likely to fast-track your career aspirations than just craving a job title.
I've spoken with managers that want to be "Head of" or "Director of", without really understanding what they want to be responsible for.
My advice is to try to focus on what value you can create for the team, the business, and most importantly, the customers.
What do you bring to the party each day?
What value do you want to create?
Where are the current business gaps and what can you do to fill them?
How are you measuring the progress?
In my experience, creating real tangible value is more likely to fast-track your career aspirations than just craving a job title.
5. Find a Mentor
I wish someone had told me this at the start of my career, but having a mentor is a game changer!
Finding someone who has 'been there, done that' can not only help you avoid some of the pitfalls others might not, but it can really help to positively change some of your unconscious behavioural traits that you might need to address.
The process of someone simply holding a mirror up to you and constructively pointing these behaviours out, if taken the right way and acted on, can positively change the way everyone perceives you. I've been on both sides of the mentoring process, and they are equally rewarding.
If you're wondering where to start looking for a mentor, I'd suggest asking the people-centric leaders in your business if they would like to engage in some mentorship with you.
Some of the best leaders I know see it not only as a privilege but as a positive challenge for their own development.
For some great advice on mentoring, read our article: How to Get the Most out of Contact Centre Mentoring
I'm passionate about demonstrating that our sector has massive potential to provide a worthwhile and fulfilling career, so I hope some of these tips help. If you'd like to connect with me on LinkedIn and continue the conversation, you can find a link to my profile here.
Thanks to Simon Ryan for this great article.
Read more articles in our "What I've Learned" series by following the links below: