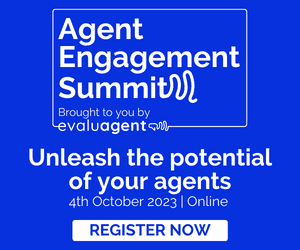 Struggling to recruit and retain your staff? Maybe it's time to make some changes…
Eram Latif, Connections Live Care Team Leader at BT Consumer, shares the lessons learned from just some of the initiatives that BT has in place, which are making a real difference to recruitment and retention in these fiercely competitive times.
1. Progress People From the Grass Roots of the Business
Investing in people who join at the grass roots of the business benefits everyone in the long run. It helps to maintain a culture of opportunity, which undoubtedly has a positive impact on staff retention.

How? We find that managers with first-hand experience of the frontline are more in tune with their team's needs.
Not only that, but when people feel that those around them are continually progressing, they are more likely to stick around too – confident that their next opportunity is just around the corner.
2. Work With Local Charities to Tap Into Additional Recruitment Opportunities
We connect local people with employment opportunities in our contact centre by working with charities in the area.
Through mock interviews and inviting them into our contact centre to listen to calls, we help to give unemployed people a taster of working life at BT.
We also keep in touch and let them know when suitable roles become available, so they have a friendly reminder to apply.
Through mock interviews and inviting them into our contact centre to listen to calls, we help to give unemployed people a taster of working life at BT.
3. Create a Part-Time Team to Make Your Workplace More Accessible
We have also adapted our available shift patterns to make our workplace more attractive and accessible, thanks to the introduction of a part-time team.
This has helped to encourage local parents (in particular) back to work, and benefit from a part-time role that suits their lifestyle and childcare needs.
We've also found that this approach has helped team bonding. This is because, instead of feeling marginalized as the only part-time employee in a team of full-time colleagues, part-time employees work alongside their immediate peers on the same shift rotation. All helping to keep the team happy and reduce attrition.
To promote team bonding in your contact centre, read our article: 4 Team-Building Games for the Contact Centre
4. Introduce a Programme for 'Up and Coming' Managers
We also have a programme called ASPIRE which helps to engage those who have ambitions to progress into management.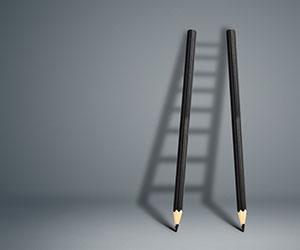 Successful applicants who pass the assessment interview go on to complete an 18-month course to become a team leader. They also earn a Level 3 NVQ in the process.
I'm pleased to say, too, that we don't overlook those who aren't immediately successful on that programme.
In the short term, they are instead paired up with a manager or mentor and given the opportunity to go on secondments to help fulfil their potential.
5. Create Career Pathways Into the Wider Business
It's equally important to recognize that not everyone wants to progress into management. That's where our 'New Directions' programme comes in, allowing individuals to explore opportunities in HR, engineering, or our social media team – to name just a few.
We find that this programme also helps to remove some of the stigma around needing a degree to get ahead, as it opens doors for people from all walks of life.
However, where necessary, we do support our colleagues in changing their hours to suit any studies they wish to complete, to help support their longer-term aspirations.
If you are looking for examples of how you can help to develop your employees' future career prospects, read this article: 10 Career Progression Opportunities to Offer Your Team
6. Formally Recognize When Individuals Step Up
Our formal recognition programme – for when individuals step up and take on responsibilities beyond their current pay grade – also makes a big difference.
In many organizations, this type of behaviour is sadly expected and for many goes unrecognized until they inevitably become jaded and leave.
However, at BT, we do things differently. When a manager goes on annual leave (for example) a team leader is given the opportunity to be a 'cover manager' for that week.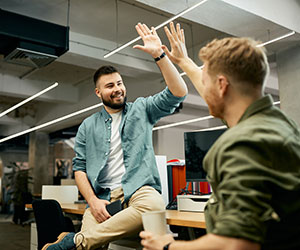 So, instead of that role being covered by another manager stretching themselves across two teams, or a team leader stepping up to no avail, a team leader gets to formally step into the role.
What does this mean?
Well, they get exposure to the day-to-day life of a manager, go to meetings, support their team, and even get assigned a buddy to show them the way.
This experience is then also logged and recognized as part of their career progression. Not only that, but they get some extra pay for that week too, to reflect the higher level of work they've carried out. All of which helps people to feel their efforts are valued.
7. Extra Support for Price-Change Conversations
It's important to give and take when the going gets tough, and not just take people for granted – especially when they're stepping up to deliver a difficult message. This attitude can go a long way in reducing staff turnover.
For example, when our annual price increases roll around, we make sure the teams get additional training and support to help them through these more challenging calls.
Team leaders and managers are also given a 'treats budget' to spend on things like cake and merchandise to help keep morale high.
For more ideas on how to support staff morale, read our article: 11 Creative Tips to Boost Morale in the Contact Centre
8. Review How Well You're Supporting New Parents
Another area we feel has the potential to make a big difference is the support we offer new parents.
We're currently exploring the potential of putting a creche on site, as well as reviewing our maternity and paternity support packages. All to help make for a happier, more balanced workforce.
Read more articles in our "What I've Learned" series by following the links below: