This month we bring you news of award wins for Jabra, NewVoiceMedia, MITIE, LV=, C3, and Novacroft, and celebrations at Journeycall.
Jabra wins at Red Dot 2013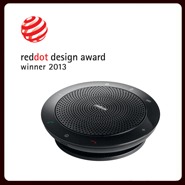 Jabra is delighted to announce the winning of a remarkable three Red Dot Design Awards. It is the fourth consecutive year that Jabra has been awarded with this the internationally recognised quality label for excellent design.
The Jabra SpeakTM 510 speakerphone and newly launched Jabra headphones Jabra Revo WirelessTM and Jabra VoxTM all received awards in the communication technologies category.
"The Red Dot Award is a very important award for all companies focused on delivering a complete user-experience and we are very happy that our products continue to be recognised as world-class design objects," says Andrew Doyle, Managing Director, Jabra UK & Ireland Business Solutions.
"Our products are well known for their durability, innovative functionalities and great look and feel; we are therefore extremely pleased that the new generation of both office and consumer products continue to impress the Red Dot jury as well as customers world-wide."
---
NewVoiceMedia achieves 'Outstanding' 2-star status in Best Companies Accreditation…
NewVoiceMedia has been accredited with a 2-star rating by workplace engagement specialists Best Companies.
This year, nearly 900 UK companies entered the award scheme, which acknowledges excellence in the workplace. NewVoiceMedia achieved a rating of 'outstanding' in its first year of participating in the survey.
The survey identified 'My Company' as NewVoiceMedia's highest ranking factor, revealing that employees are excited about the vision and execution of the organisation and believe they can make a valuable contribution to its success. Best Companies also highlighted its excellent employee benefits, along with competitive overall remuneration.
…and secures SHL shortlist for UK Customer Satisfaction Awards
NewVoiceMedia's ContactWorld for Salesforce has helped SHL make final cut at the Institute of Customer Service's 2013 UK Customer Satisfaction Awards.  The business is a finalist in the 'Best Return on Customer Service Investment' category.
Jonathan Gale, CEO of NewVoiceMedia, comments: "We've worked tirelessly with SHL to help completely redesign its customer experience and are incredibly proud to have reached this stage in the award proceedings. It is clear that SHL's customer service has dramatically improved and we're excited to hear what the UK Customer Satisfaction Awards judges have to say about our joint efforts".
Jag Tucker, VP global customer service operations at SHL, says, "We won 'Best Technology Partnership' with NewVoiceMedia in the Customer Contact Association (CCA) Excellence Awards 2012, so to be shortlisted for this award is a great achievement. At SHL we are dedicated to delivering exceptional customer service and are thrilled that our ongoing efforts to put our customers first have been recognised by the ICS".
---
MITIE Client Services recognised with two awards by Sunday Times' Top 100 Businesses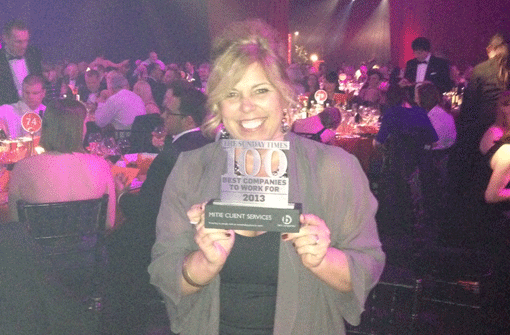 MITIE, the FTSE 250 outsourcing company, has announced its Client Services business has been named as one of the top 100 businesses to work for in the UK, in addition to being awarded the Training & Development Special Award.
Debra Ward, managing director of MITIE's Client Services, said: "We are immensely proud to be recognised as one of the top 100 small company employers in the UK and our ranking signifies we are practising what we preach.  This recognition is more special as it is truly represents the voice of our team and, in Client Services, we know our team's opinion is the key to our success.  Both awards are remarkable accolades for every single member of the Client Services team – and importantly, we have had a lot of fun along the way!"
---
LV= announced as winner at UK Customer Satisfaction Awards 2013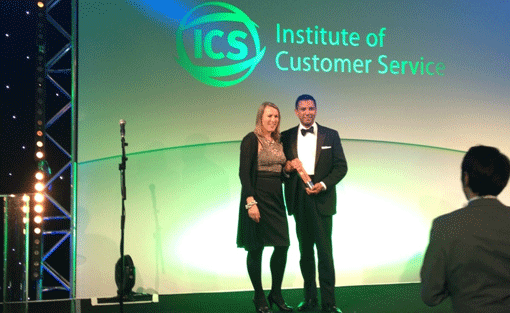 LV= has won the "Best Return on Customer Service Investment Award" at the 2013 UK Customer Satisfaction Awards at the Lancaster London Hotel.
The Awards recognise and reward organisations who are delivering excellent and innovative service to meet their customers' needs and enable them to thrive.
Commenting on the win, Peter Horton, LV='s Chief Operating Officer, said: "At LV= we understand the link between investing in our training programmes and providing excellent customer service.  We are delighted to have been recognised for our work in this area and are committed to continuing to provide our customers with the best service."
---
C3 recognised for outstanding customer service
C3 has once again been recognised for delivering outstanding customer service with a BenchmarQ Diamond Award from QMS International.
C3 was given the award – the highest possible – following a recent independent customer survey that reported an 'Overall Satisfaction' mark of 92%. This is the third year running that C3 has received a BenchmarQ Diamond Award.
There were increases for each assessment area: Products & Services, Marketing and Staff Performance. The 'Overall Satisfaction' score was up 5% on last year.
John Wood, Sales and Marketing Director C3, said: "We are really pleased with the latest feedback from BenchmarQ. There are always areas we can improve on, and we hope to see another increase in our score next year. But on the whole, our customers recognise that we are a friendly company to do business with and that our staff go out of their way to deliver excellent customer service."
---
Novacroft's Debra Charles receives Entrepreneur Alumnus of the Year Award
Novacroft's Managing Director Debra Charles has received the Entrepreneur Alumnus of the Year Award from Cranfield School of Management, part of Cranfield University.
Professor Andrew Burke, Director of the Bettany for Entrepreneurship at Cranfield School of Management, commented that "There are many innovative entrepreneurs but only a minority are able to generate a viable business and even fewer who can successfully build a high-performance business. Debra Charles has not only achieved this rare success but in the process has manifested exceptional vision, strategy, leadership and drive that should be a benchmark for ambitious aspiring entrepreneurs. We are very proud to have her as our 2013 Entrepreneur of the Year."
---
Journeycall celebrate over one million Railcards issued annually
Directors of North East Scotland contact centre operator Journeycall attended a parliamentary reception in London to celebrate over one million Senior Railcards issued annually.
Journeycall won the online National Railcards three-year contract in 2012 against stiff opposition from UK-based and global contact centre operators.  It will issue over one million National Railcards bought online annually, including the Senior Railcard. 
"Both Journeycall and ATOC are determined to increase online sales of Railcards substantially," continued Lesley.  "We realise how important it is for people to be able to buy Railcards from the comfort of their own home, and we are working hard to continue to see annual increases in web sales to 2015 and beyond."
---