We share lots of staff incentive examples that may help to inspire your team to improve their performance.
Gift Incentives
When incentivizing through gifts, it is best to provide a range of options, to better meet your people's preferences and avoid your incentives growing stale.
With that in mind, here are lots of gift incentive ideas for your employees.
1. Thank-You Notes
Simple, but effective. Saying thank you – either with notes, cards or through words– is a nice and simple way to reward agents when you catch them doing good things.
Domestic & General's contact centre had a "secret messenger" initiative, where colleagues would leave nice sticky notes on each other's desks to say "thank you" and "well done" after doing something really great for a customer.
For more great tips from Domestic & General's contact centre, read our article: 14 Forward-Thinking Ideas From the Domestic & General Contact Centre
2. Subscriptions
Everyone is using Netflix and Spotify these days. They use these apps for comfort. By paying for these subscriptions as an incentive, you can associate the workplace with these positive emotions.
You can also subscribe to apps like Headspace for advisors who would like to pay closer attention to their well-being.
3. Personalized Swag
Get to know your team. What do they like most? Think this through and give a personalized mug, lamp, sweets, etc. to provide a more meaningful gift incentive.
Get to know your team. What do they like most?
4. Plaques
When an advisor wins a contact centre award, commemorate it with a plaque and celebrate their achievement to remind them that you do recognize and care about high performance.
Examples of contact centre awards that you can celebrate include:
Advisor of the Month
Team of the Month
Call of the Week
Customer Feedback Guru (i.e. who received the best piece of feedback)
Quality Score King/Queen
Headsets
5. The Perfect Desk Chair
Being hunched over a computer screen all day can be problematic in terms of musculoskeletal issues, such as neck and back problems. Incentivizing advisors with a great desk chair may not only be helpful in reducing these issues, but it may really boost performance and productivity.
6. Fitbits
Encouraging physical activity in the contact centre is a great way to safeguard employee well-being. Fitbits can do this, while you can also use them to create most-step competitions to encourage some healthy team competition.
7. Funny Mugs
There are lots of funny mugs out there that will make us all chuckle. You can even create your own with funny personalized messages, such as: "When I graduated, I said I'd only be working here a few months…"
Or why not try one of our memes: 32 Memes You Will Only Come Across in a Call Centre
8. The Prize Wheel
Adding some of these incentives to segments of a wheel, which advisors spin to determine their prize, can add an element of fun to the prize giving. Alternatively, you can have an "incentive station", where you place all of your gift incentives and advisors can then choose what they want.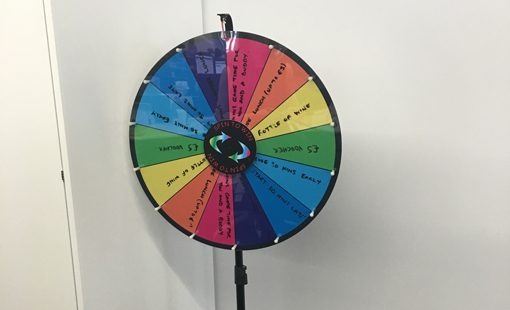 MOO's contact centre call their prize wheel "The Wheel of Wow". You can find out more about it in our article: The Best Motivational Games for Employees and Remote Workers
Quirky Incentives
These staff incentives are a little quirkier and designed for contact centres that want to be a little more inventive with their reward schemes.
9. Plants
Not only can plants be a great desk addition that add lots of refreshing colour, but office plants have been linked with high productivity and can have a good impact on mental health.
10. SAD Lamps
Phillips incentivized their remote contact centre advisors by rewarding them with SAD lights. These lights sit on an employee's desk and use light therapy to help improve their mood.
Watch customer experience expert Dan Moross discuss Phillips' use of incentives in our video-based article: 10 Experts Share Their Favourite Advice for Remote Working
11. Pick-Me-Up Boxes
Stress is commonplace in the chaotic world of the contact centre. Creating your own "pick-me-up" box is a great way to help reduce that, while taking the time to personalize it for individual staff members helps to show that you care.
Stress is commonplace in the chaotic world of the contact centre.
12. Wake-Up Light
Do you have a team member who is a really great employee but struggles to get out of bed in the morning? A wake-up light that is designed to gently wake you up from sleep may be their ideal incentive.
13. A Coffee Machine
Talking about getting up on time in the morning, a coffee machine is another helpful and exciting incentive. While it may be pricey, think about the possible boosts to schedule adherence!
14. Coffee Memberships and Vouchers
If a coffee machine is not for you, consider memberships and vouchers. There are always those team members that come into the contact centre in the morning clutching a cup of store-bought coffee.
Having this paid for will give staff a nice morning pick-me-up.
15. Branded Merchandise
Create branded hoodies, t-shirts and bags etc. and make them look stylish by maybe having a couple of fashionable advisors design them. It can be a great way to increase brand awareness, if advisors are happy to wear these out and about. The advisors at the LEGO Contact Centre were able to customize their mini-figure merchandise to look like them.
For more great tips from the LEGO contact centre, read our article: 14 Things You Can Learn From the LEGO Contact Centre
16. Smart Photo Frames
Lots of team members like to decorate their desks with framed photos. Giving advisors a smart photo frame that switches between different photos enables them to cram lots more happy memories into a small space.
17. Food!
The classic. While Pizza and Cake Friday initiatives can grow stale, they are better when you get advisors involved in organizing and voting for certain food incentives.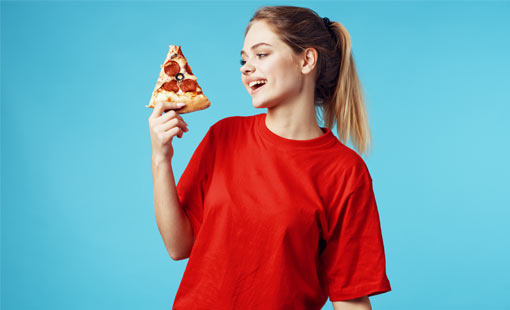 18. An Oversized Trophy
Contact centre advisors can be a lively bunch. Many would like to have a big trophy on their desk to show off in front of their colleagues. You can even have it engraved to go the whole hog. Instead of a huge trophy, a large WWE belt would work too, if you have wrestling enthusiasts in and amongst your team.
19. Scratch Cards
There is a certain element of drama in completing a scratch card. The faint possibility of winning thousands of pounds can be a tantalizing prospect.
20. Snazzy Headsets
After a ten-hour shift in the contact centre, advisors will take off their headsets with a great relief. Their ears are finally free!
Make their working life more comfortable with the incentive of a light, wireless headset.
Find your ideal contact centre headset by reading our article: What to Look for When Buying Headsets
21. Art and Wall Design
Incentivize your arty advisors with the opportunity to decorate the contact centre walls.
Incentivize your arty advisors with the opportunity to decorate the contact centre walls.
If your contact centre is remote, give them the tools to jazz up their workstations.
22. Beat the Coach
This incentive idea comes courtesy of the Which? contact centre in Cardiff.
One advisor challenged their coach to eat an apple without using their hands.
When an advisor scores a certain number of perfect customer satisfaction scores, they can challenge a coach to a game of their choosing. These can really get quite innovative!
For more fun ideas from the Which? contact centre, read our article: 14 Imaginative Ideas From the Which? Contact Centre
23. Shoot the Hoop
One fun game-based incentive starts when an advisor receives a perfect quality score. This results in the advisor having a chance to shoot a hoop – i.e. a small ball into a mini-basketball hoop.
The person with the most hoops by the end of the week can be rewarded with a second incentive.
24. Pass the Parcel
Wrap a gift incentive up in multiple layers of wrapping paper. Each time an advisor hits a target, they can remove one layer. The person to remove the last layer wins the prize.
25. Noughts and Crosses
Put two advisors against each other and have them play this classic game. But the advisor can only make their move once they hit a target. The winner earns a prize.
For more motivational games that you can incentivize, read our article: The Best Motivational Games for Employees and Remote Workers
26. Pyjama Days
Pyjamas are comfy and everyone prefers a slipper to a shoe. It's just relaxing and gives advisors the chance to show off their "authentic self".
27. Puppy Play
Most advisors will like puppies. Playing with them for a short period of time is not only fun, but a great way to destress.
So, bring in puppies to a safe space in your contact centre for a day and give your deserving advisors a chance relax with them.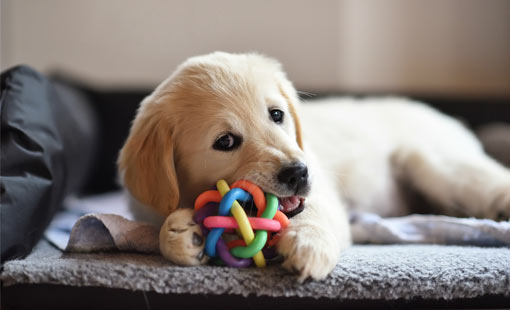 For more fun ideas from the Dogs Trust contact centre, read our article: 17 Interesting Initiatives From the Dogs Trust Contact Centre
28. Recipe Books
Ask a high-performing team member who you know likes to cook to create a recipe book that features recipes from advisors across the contact centre.
29. The IVR Voice
Do you want to say a special thank you to one or two advisors who also seem to have a great voice that exemplifies your brand?
Asking them to rerecord your stale IVR messages is one unique incentive that will really stand out.
Rerecording your stale IVR messages is one unique incentive that will really stand out.
30. Haircuts
We have visited contact centres that have had an onsite barber come in a couple of days a week.
As long as you can tempt a great barber who can give advisors any hairstyle they want, incentivizing with free haircuts can be powerful reward that certain advisors will love.
31. Mocktails
Who doesn't like a Friday afternoon drink? It gets us ready for the weekend.
But drinking alcohol is – of course – not permitted in the contact centre. So mocktails, which come in a variety of shapes and flavours, may just be the next best thing.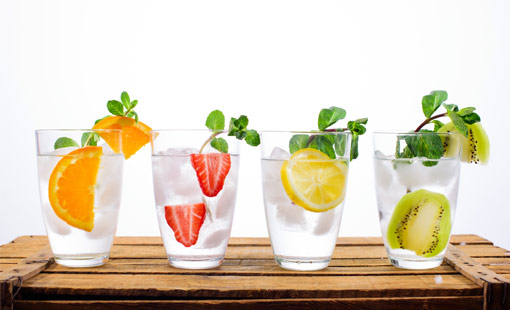 32. Wall of Fame
Giving advisors customer feedback can be powerful in making the team aware of how important their conversations can be to customers.
Creating a "Wall of Fame" display that connects great feedback to the relevant advisor may incentivize advisors to go the extra mile once again.
For more on "going the extra mile", read our article: What "Going the Extra Mile" REALLY Means in Customer Service
33. The Life-Size Cut-Out
A life-size cardboard cut-out can be a really fun personalized reward for extrovert advisors.
Attaching speech bubbles to these cut-outs can also be a cool way of adding some fun.
Experience Incentives
Experience incentives create positive memories which advisors will cherish and forever associate with their job.
Here are lots of experience-based incentives that we've seen contact centres offer their staff.
34. Cinema Tickets
Orange once built a huge UK customer base by offering two for one cinema tickets on a Wednesday. Why? Because going to the movies is a classic, enjoyable incentive.
35. Festival Tickets
Many young people love festivals. The contact centre is filled with young people who will jump at the chance to visit a festival like Glastonbury, Tomorrowland or Coachella.
36. Sports Events
There will be lots of football, rugby and Formula One fans within the contact centre. Incentivizing with the reward of tickets to see their favourite team can work wonders for improving performance. Bellcom shared with us their 6 Nations Call Centre Initiative
37. Escape Rooms
An escape room experience is a great way to bring the team together and can really help to build problem-solving skills. This can therefore make for a great team incentive.
38. Team Meals
Another great team incentive is to go for a team meal, where everyone can celebrate good performance with one another.
It can be good to bring the customer service director along too, who can also share their gratitude to the team for their efforts.
39. Pride Celebrations
There are lots of social movements that you can support to show that you care about what matters most to your team.
For example, you can incentivize time off on Global Pride Day.
40. Holiday Themed Celebrations
Create lots of holiday-themed staff incentives around the holiday season, to help bring out the joy that is associated with these occasions.
For Halloween you could have a pumpkin-carving competition.
For instance, for Halloween you could have a pumpkin-carving competition and at Christmas bring in a giant advent calendar filled with festive incentives – i.e. ugly Christmas jumpers.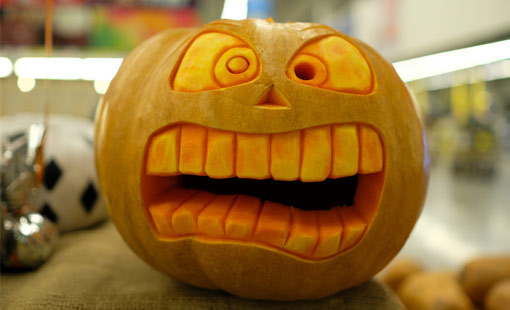 41. Beer and Wine Tastings
Who doesn't like a refreshing pint of beer or an uplifting glass of wine after work? No doubt your young contact centre team will. For this reason, beer and wine tastings can be a great team incentive. These days they can often be done remotely.
42. Spa Days
Contact centres can be stressful places. So help your advisors unwind with a relaxing spa day experience for both them and a friend.
43. Masseuse Appointments
Get rid of the weight that advisors carry on their shoulders by rewarding them with a massage to reduce muscle tension from a professional masseuse.
44. Chiropractor Checks
Sitting down at a desk all day can cause back, neck and even shoulder pain. This incentive idea of offering chiropractor checks can help to relieve advisors of these concerns.
45. Gym Memberships
Physical activity is important to our mental health, so encouraging staff to exercise with discounted gym memberships can pave the way for happier, engaged advisors.
46. Yoga Sessions
On the theme of wellness, offering yoga sessions as an incentive can help the team to manage stress and reinvigorate energy levels, all while providing extra back pain relief.
47. Cooking Lessons
Many of your team will have a keen interest in cooking, so enrolling them in cooking classes can be a really fun incentive.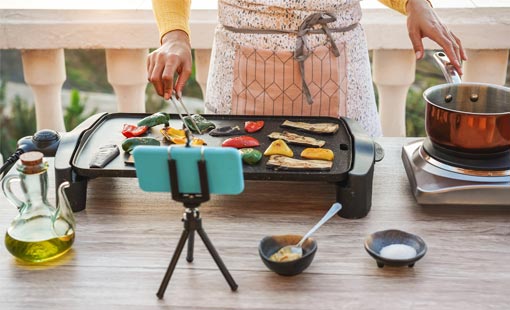 Linking incentives to hobbies and skills can be a great way to engage your team.
For more engagement ideas that go beyond staff incentives, read our article: How to Improve Agent Engagement
48. Personal Chef
A five-star meal is great, but it can be pricey and we might just have to dress up for the occasion.
Take these pressures away by rewarding a high-performing advisor with a personal chef for one evening, who will go to their house and cook them whatever they and their partner would like the most.
49. Hot Air Balloon Rides
Hot air balloon rides are quite the experience. They help to release endorphins, increase your heart rate and therefore increase blood flow. All this leads to a memory your advisors will never forget.
50. Music Lessons
We all secretly wish that we could play the guitar, piano or maybe something more original. Providing music lessons to advisors could help them to fulfil this dream.
51. Throw a Party
Celebrations with your team can be a great way to drive up team spirit.
Celebrations with your team can be a great way to drive up team spirit, especially if you give staff the reins to organize the party themselves.
Work/Life Balance Incentives
Not all young advisors want a classic 9-5 schedule and few people have ever been happy with rotational shift patterns. After all, not many of us live rotational lives.
The bottom line here is that advisors want flexibility in their schedules, and incentivizing this can lead to some great results. Below are a few ideas for how to do so.
52. Time Off
Rewarding advisors with time off – whether that's paid or unpaid – can help to ensure that they don't miss key events in their lives. This can also help to improve engagement levels once they get back to their job.
53. Double Your Breaks
Give one advisor the chance to double their lunch break if they have had a great morning's work. Just make sure the team leader is ready to plug the gap in the schedule.
54. Lunch Mates
Contact centres often stagger lunch breaks to best meet incoming call volumes. But a nice incentive is to match up advisors and let them eat lunch together. It just needs the right planning behind it.
55. The Extra Hour
Incentivize advisors with the opportunity of an extra hour free at any time in the week to leave early to pick up their child from school, have a late start to the day or maybe just to watch some television.
56. Duvet Days
Duvet days are days off from work that can be given at short notice.
Duvet days are days off from work that can be given at short notice, without explanation. Employees love this and it helps to overcome absence, so it can just be quite a trick incentive to organize. Read our article to learn how it can help your contact centre.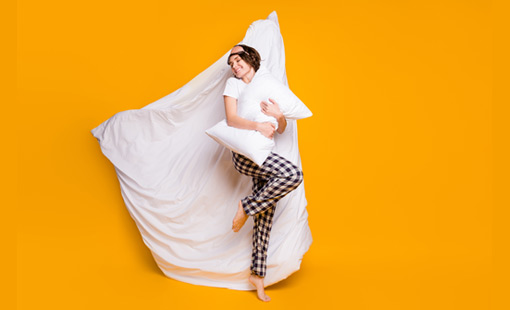 57. Flexi-Shifts
The Vax contact centre has a very interesting way of giving flexi-time. They offer advisors a certain amount of flexi-shifts, which advisors can use when they are running late for work.
If the advisor is going to be late, they let their team leader know that they'll be using a flexi-shift – so the team leader can plug the schedule gap – and the advisor can defer the start of their shift by as much as 90 minutes.
These flexi-shifts could make quite the staff incentive.
For more innovative ideas from Vax, read our article: 14 Best Practices From the Vax Contact Centre
58. Joker Days
Using a pack of cards with different incentives, you can incentivize joker cards. When these are played, the advisor gets to leave the contact centre early. Mwahaha.
59. Free Birthdays
Help advisors to celebrate their birthday by rewarding them with an extra day's leave.
If their birthday is on a weekend, give them the choice of taking the Friday before or Monday after off.
60. Charity Time
Giving advisors time to spend out in the community, volunteering for charities that mean a lot to them, is a brilliant incentive that can bring the feel-good factor into the contact centre, plus it also helps the community.
61. Bring Your Dog to Work
Sure, there need to be some rules around this. But giving advisors this opportunity is great way to boost morale and encourage communication across the contact centre.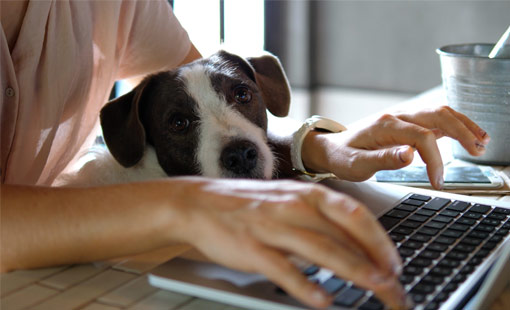 For more on bringing dogs into the office, read our article: The Latest Trend: Dogs in the Contact Centre
62. Nap Time
Taking call after call can be exhausting, so give advisors the chance to rest their eyes for a bit.
Put up some hammocks and reward good performance with a 20-minute rest. Happy days!
63. Homeworking Days
While most contact centres already have remote advisors, giving advisors the Friday at home – before the weekend – can provide them with a nice end to the week.
64. Biscuit Breaks
This works particularly well with remote teams. If you can give advisors a long break where they can have a coffee and relaxed chat, that alone can be a nice little boost.
Maybe you can then ask advisors to present their favourite biscuit and kickstart an important debate as to whether or not they would dunk it.
Service Incentives
Stress does not only occur in the workplace. It can often build when we have lots of household chores that need attending to.
Here are a few ideas of service incentives that can help to relieve advisors of this burden.
65. House Cleaning
Make sure your employees are enjoying their time off by awarding certain advisors with a service where a cleaner will come in and clean their house.
Is there anything better than chore-free time off?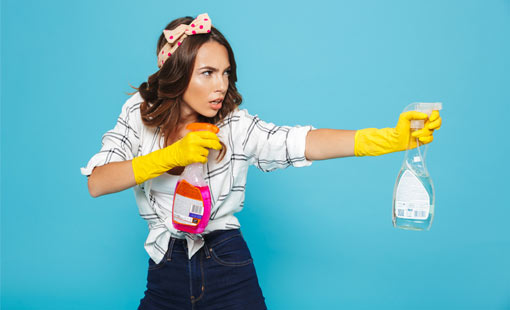 66. Laundry Services
There are laundry service companies that you can work with who will pick up your team's dirty laundry – as long as they bring it into the contact centre – clean it and drop it back off again.
This reward can be a real life-saver for team members with children.
67. Subsidized Transport
Putting money into the costs of coming to and from work is a practical incentive.
Putting money into the costs of coming to and from work is a practical incentive that will be very helpful for advisors.
And this has another benefit, as encouraging the use of public transport is looked upon favourably by the tax man.
68. Car and Bike Maintenance
Staff can spend a long time going to and from work. Paying for car and bike repairs, washes, tyre changes and so on can therefore be a much appreciated incentive reward.
69. Child and Elderly Care
Helping to pay for the care of those who matter most to advisors is something that your team will be grateful for, and it allows them to form a greater attachment to the contact centre.
70. Dog-Walking Services
Do certain members of your team feel uncomfortable leaving their precious pooches at home while they work? If so, a dog walker might just be the ideal stress-relieving incentive.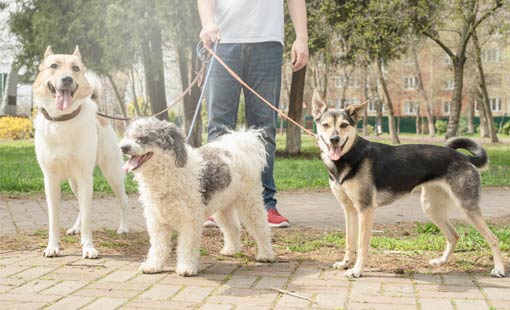 71. Tailoring
A great suit will give your advisors a chance to show off at weddings and other celebrations. Bringing in a tailor to take the team's measurements can therefore be an awesome incentive, albeit a little unusual.
Career Development Incentives
Contact centres often struggle with providing staff with the career development opportunities that they are looking for. This often results in losing some really great employees.
Yet if you can incorporate some of the following career development opportunities into your incentive scheme, you can better provide a progression pathway for your team.
72. Conference Visits
Going out to a conference can provide advisors with a fun work trip, while they may just pick up a tip or two that will hold them in good stead for the future.
73. Site Visits
Site visits to other contact centres can give advisors a better perspective of their own contact centre, while you can also task the team to pick up a couple of ideas that can be implemented in their own workplace.
Check out our Site visits here.
74. Video Creation
Incentivize the team with time off to create a "how-to" video, where they demonstrate how certain processes work for new advisors.
Scenarios for how-to videos may include:
How to answer certain call queries
How to use certain questioning techniques
How to complete after-call work
75. Project Takeovers
Give the team pet projects as an incentive to further improve their leadership skills.
Give the team pet projects as an incentive to further improve their leadership skills. These may include:
Managing the introduction of a new process/procedure
Creating new motivational games
Preparing reports
76. Job Shadowing
Reward high-potential advisors with the opportunity to shadow someone who works in a role that the advisor has expressed an interest in. This will give them a real feel for the position.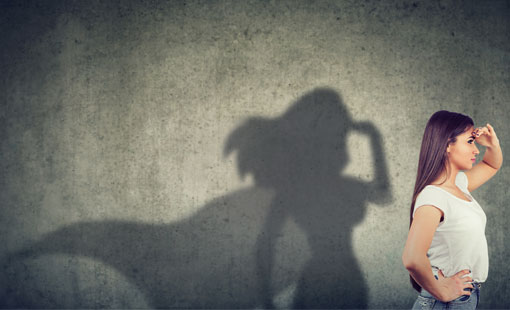 77. Job Swaps
Job swaps are not only great for helping advisors to explore future career options, but they enable those in other parts of the business to experience what it is like to be a contact centre advisor.
78. Be the Interviewer
Get advisors involved in the process of recruiting new advisors. Have them take part in creating job descriptions, interviewing and onboarding.
Not only is this something different for the advisor, but you get a whole new perspective on your recruitment plans.
79. A Script Designer
When you spot advisors handling certain call types really well, get them to create a call-flow or script that can be used as guidance for new advisors. A cool opportunity for them and a useful learning opportunity for you.
80. Extra Responsibilities
Delegating extra responsibilities to advisors who show good leadership promise is a great incentive in terms of nurturing their potential. This also frees up the team leader to spend more time coaching.
81. Coding Lessons and Hackathons
The one skill that every business is short of these days is coding. So giving coding lessons to IT-savvy advisors who show enthusiasm can be a really smart incentive idea.
Give coding lessons to IT-savvy advisors who show enthusiasm.
What's more, you can eventually get to a point where you run hackathons with these advisors, who can use their skills to create automation models that benefit customer journeys.
82. Fund Extra Learning
Support advisors who have interests outside of your business by funding extra learning experiences on their behalf. This keeps them happy, while you can hold onto some of your best advisors for even longer.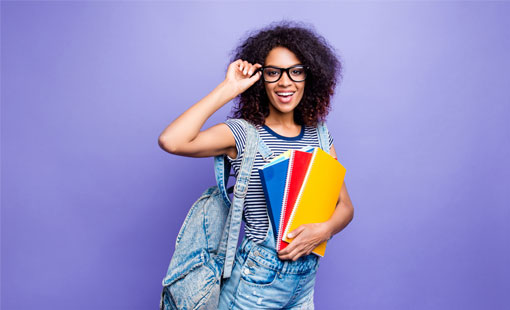 83. LinkedIn Recommendations
Some forward-thinking advisors will have set up a LinkedIn account to further their future job aspirations.
Giving them a LinkedIn recommendation will therefore be something that they would very much appreciate, and it is a very easy incentive to give.
84. Job Title Change
Promoting an Advisor to a Senior Advisor can be a simple trick that keeps advisors satisfied that their career is moving forward.
This incentive works best when you also give the Senior Advisor an extra responsibility, like managing a Slack support channel for new advisors.
For more contact centre career-progression ideas, read our article: 10 Career Progression Opportunities to Offer Your Team
Financial Incentives
Staff incentives are definitely not all about money. But, in some cases, money can make a real difference.
For these situations, here are a few financial incentive ideas.
85. Individual Bonuses
Having advisors hit certain targets for customer satisfaction and quality scores could mean they are rewarded with a pay-out.
Just be careful that the way in which you measure these metrics is transparent and that your team consider them a fair reflection of their efforts.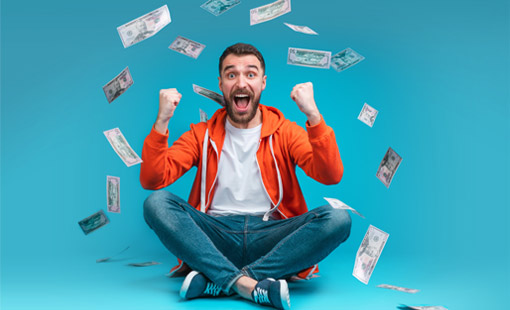 86. Team Bonuses
Have the team work towards unlocking a team bonus by hitting certain targets.
Providing constant updates as to how well they are doing can make this incentive far more engaging.
87. Company Stock
With the growth of bitcoin and apps such as Ameritrade, trading is a real trend right now.
Giving advisors company stock can be a nice financial incentive and it might also encourage them to care more about your brand.
88. Student Loan Contributions
Student loans can be a real dark cloud hanging over your highly educated team members. Helping to pay these off can be a great gesture, and it will strengthen the bond between the employee and the business.
Incentives Recommended by Our Readers
We also asked our readers to send in some staff incentives that have proven popular in their contact centres.
Here are some of our favourite suggestions.
89. Little Victories
"Little Victories" is the name of a section on our online community group that is dedicated to leaving positive feedback.
This helps to show recognition for good performance and provides a motivational incentive to advisors being "called-out" to keep performing well.
90. Feet-Up Fridays
Drinks at the pub on the last Friday of the month.
A classic incentive that can be a real mood booster is to have drinks at the pub on the last Friday of the month. Barbecues in the summer can also be fun.
91. Power Snacks
Incentives that encourage a healthy lifestyle can be great, and we have been successful working with a company that delivers fresh fruit and healthy snacks on a weekly basis.
Thanks to Paul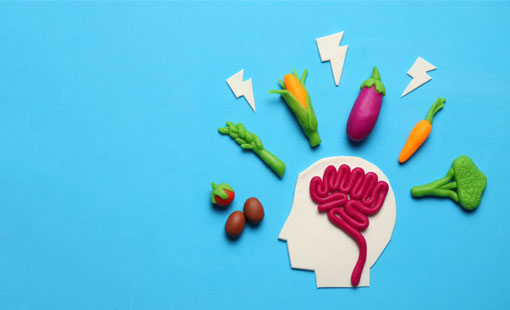 92. Bowling and Drinks
I ran an incentive for my team and as a prize we went out for bowling and drinks. This proved very motivational and the guys were so excited and competitive.
Thanks to Reka
93. Raffles
We run raffles where agents could win tickets for good quality and great feedback from colleagues and customers.
We also have department incentives around the football, common favourite films, etc.
Thanks to Hannah
94. Praise of the Week
We have a "Praise of the Week" initiative, where the recipients of the best leader, peer and customer feedback win a certain number of points.
We also have other initiatives, like "Colleague of the Month", where more points are given.
Advisors can exchange their points for different prizes, making it more personal.
Thanks to Angela
95. Spot Prizes
We give "spot prizes" as a reward for "gold calls".
We give "spot prizes" as a reward for "gold calls" that meet all of our quality criteria, as that reflects great customer service.
Thanks to Jenine
96. The "Brilliant" Board
We have a "Brilliant" board to recognize the day-to-day brilliance of our team and what they have achieved. It's a nice perk for advisors to be highlighted on there.
Thanks to Gemma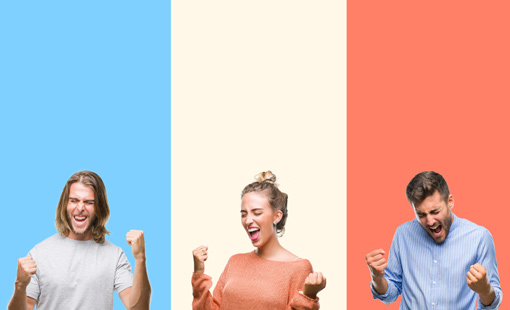 97. Pod Leaders
We recruit extra employees over the seasonal period. We then allow permanent employees to take on the extra responsibility, if they want, to act as pod leaders and reward the best team with some chocolates, wine and vouchers.
Thanks to Hannah
98. The Kudos Lottery
In quality assurance, we use we award "kudos" points for outstanding service or going the extra mile.
Every time someone receives a "kudos", they are entered into the lottery. The more points they get, the more chances they have to win.
Staff can win cinema tickets, extra holiday, meals out etc.
99. Personalize Your Office Space
One thing we've seen have a positive impact is to let advisors put material up on the walls, not just about  procedures or important information, but making the office space more personal.
This incentive has made them take more pride in their space and this has trickled into their work too.
Thanks to Devon
100. The Connection
Incentive rewards help instantly, but genuine support lasts.
Make a connection with your employees. A sincere thank you and public recognition of effort is remembered longer than a piece of candy or swag.
Thanks to Pati
Now you have all of these great staff incentive ideas, it's time to put these into an incentive scheme that will continue to improve performance.
The following articles may help you do this: