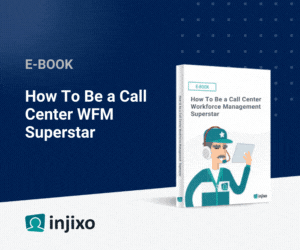 We visited the ever-growing Dogs Trust contact centre in Manchester and have compiled a list of best practices, which you can apply to your operation.
1. Bring Dogs Into the Contact Centre
The Dogs Trust contact centre is located in Dogs Trust Manchester  and, every day, two well-behaved dogs are separately brought into the contact centre, four hours at a time.
Not only does this help the dogs to be in busy environments, but the team believe that having the dogs in and around the contact centre helps boost morale, increase communication and improve well-being within the team.

Team well-being is crucial, as the agents, like in many other contact centres, have to take many emotionally challenging calls – especially with the charity's second highest contact reason being people asking to hand over their dog.
These conversations can be difficult, because there are very few situations in which people want to give up their dog.
So, after agents take one of these emotionally challenging calls, they are often given time to take a quick break with the dog, to cheer up, reframe their mind and fully focus on helping the next caller.
Find out the ground rules that you may need to set before introducing dogs into your operation, by reading our article: The Latest Trend: Dogs in the Contact Centre
2. Coach Agents to Safeguard Callers
Dogs Trust Fact File
Call Volumes
Annual Inbound Calls
350,000 calls
Annual Outbound Calls
45,000 calls
Annual Emails
37,000 emails
Contact Centre Size
Number of Seats
60
Number of Full-Time Agents
52
Technology
ACD
Mitel
CRM
Salesforce
Headsets
Poly
Workforce Management (WFM)
injixo
Wallboards
Optymyse
Call Recording
Redbox
Call Scoring
In House
Scripting
In House
Intranet
Intractgo
Being an animal-welfare charity, the conversations agents sometimes have can be distressing, which is why the Dogs Trust put a lot of time and effort into training their team.
This involves Samaritan training, vulnerable people training, emotional resilience training and safeguarding training.
Safeguarding training can be very important for helping agents through scenarios where callers share deeply troubling news, such as suicidal thoughts, and this training is backed up with e-learning and coaching sessions.
These coaching sessions include lots of tips, like asking direct questions to help determine the immediateness of the issue, and building a knowledge of charities to support vulnerable callers.
Dogs Trust have also put a lot of work into visual call-flows, to help agents navigate these situations and pass special cases on to suitable charities or, in extreme situations, the police.
After every vulnerable call, the manager also offers a one-to-one debrief with the agent, if needed.
3. Protect Team Leaders Against Compassion Fatigue
Dogs Trust believes that team leaders also need to go through extensive training, in order to best support agents and have those difficult conversations.
Avoiding difficult discussions with agents – about bereavement, certain medical conditions and mental health difficulties etc. – can often mean that problems escalate into severe issues, harming agent well-being.
So, team leaders have mental health awareness training, emotional intelligence training and compassion fatigue training.
Compassion fatigue training is particularly interesting, as it involves management taking the time to understand which conversations might upset them.
If they know this, management can decide who may be best equipped to handle certain conversations when they arise, so they can have the best possible discussion with the agent.
4. Reframe Conversations to Manage Expectations
Every year, Dogs Trust receives 103,083 contacts from people wanting to adopt a dog, far more than the 30,408 contacts from those wanting to hand over their pet.
From this we can see that not everybody who calls is going to able to adopt the dog that they loved on the charity's website.
Also, the dog that the caller really wants may not be suitable for their living situation – if they have young children, for example – so managing the caller's expectations is key.
So, when delivering bad news to callers, agents are trained to end on a positive note and reframe the conversation. This involves reminding callers that the website is updated with new dogs every 24 hours, and coaching agents to know which dogs are best suited to the caller's living situation and sharing these expert insights.
For more advice for the contact centre and beyond on this topic, read our article: How to Manage and Exceed Customer Expectations – With Examples
5. Make Acknowledgement a Key Part of Your Empathy Training
Every interaction that Dogs Trust handles should reflect the organization's values of being warm and friendly. This makes empathy training a very important initiative to the contact centre.
Central to this training is acknowledging the caller, using the words that they use to describe their troubles and reflecting them back carefully, so the caller feels understood.
Another technique that the charity uses is to make a note of the caller's and their dog's name when taking calls from people who are thinking about handing over their dog.
By using the dog's name and personalizing the conversation, the agent is making the owner think carefully about whether or not they really want to give up the dog. This helps the caller come to terms with what it will mean to give up the dog, before the time comes.
6. Set QA Expectations and Publish Criteria on the Intranet
Dogs Trust believes it to be important that what they mean by a "Pawsome Call" is clearly defined, so that everybody knows what is expected of them.
With this in mind, the contact centre publishes its scorecard on the intranet and goes through it with everyone in training, as well as when changes are made, to ensure that everyone knows how their performance is being assessed.
In addition to this, quality monitoring is mostly done in peer-to-peer sessions, giving the centre's two quality assurance analysts the opportunity to explain to agents why they are being scored how they are.
Also, agents are occasionally invited to call levelling (calibration) meetings, which the senior management team attends, to further remove any subjectivity from the quality criteria, helping agents to appreciate the efforts that are made to create a fair culture.
7. Show Agents the Importance of Good Schedule Adherence
Adherence is a key measure of agent productivity in the Dogs Trust contact centre, as they believe that targeting agents on metrics like Average Handling Time (AHT) and Occupancy instead has a negative impact on conversations.
Yet adherence is also a key measure for workforce planning, as just one person being five minutes late can have a knock-on effect on the rest of the team – as is the nature of the contact centre.
So the contact centre management team aims to drive adherence through an understanding of its importance – i.e. the Power of One rule –  so the team can self-manage their own attendance.
This has been a key message in previous monthly team meetings, where the manager also gives a presentation to the entire contact centre team, where they:
Share important organization-wide messages
Give information regarding upcoming changes
Celebrate success – with caller and agent feedback
Give rewards and other recognition (see point 9 for examples)
8. Make the Schedule Available on Agents' Phones
The contact centre aims to publish their rolling rota 12 weeks in advance, helping agents to know where they stand as early as possible – giving them a greater work–life balance.
This also provides the team with an opportunity to plan shift-swaps far in advance, which agents can do through their mobile phone, without the need to contact a team leader or the manager.
This capability comes from their workforce management (WFM) system, as agents can look at the schedule when they are out with their family and friends, and make a request for time off – using their phone – in the moment.
Agents can easily see whether it's possible to opt in or opt out of certain shifts, removing the need for any management intervention  and allowing managers and team leaders to crack on with other tasks, like additional coaching.
For our advice on this topic, read our article: How Far in Advance Should You Publish Your Contact Centre Shifts?
9. Include Agents in Change Management
Dogs Trust looks to use agent insight whenever they make a key change to the contact centre, believing the team to have great "insider knowledge" and that doing so gives agents that extra sense of fulfilment.
For example, experienced agents were consulted in the creation of new process maps, to better support new agents through their initial training and to act as guides for more experienced team members.
This consultation happens across all general process changes, while the team also help to create process maps, in and beyond the contact centre, as they understand common caller concerns.
In addition, new customer relationship (CRM) processes are walked through with agents prior to launch, as test teams help to determine the potential impact of the change.
10. Commit to One CRM
A key goal for the manager is to make the agent experience as easy as possible, knowing that, in many contact centres, agents have to access seven or eight systems to handle certain queries.
When you have a number of systems that aren't linked together, it is common for contact centres to collect repeat information, redundant information, or, even worse, no information altogether. So, a lot of effort needs to go into this.
With this in mind, the manager has been vigilant in sticking to the one CRM system, and when asked by other parts of the organization to use other tools, he always looks at the considerations for the business, callers and, in particular, the agents.
When a clear case is made for an additional tool, the focus is then on how it can be integrated into the current CRM and not on rushing it into operation.
11. Add Healthy Competition With a "Team Pawsome" Competition
Being a charity, Dogs Trust doesn't have the budget to hand out lots of prizes, making reward and recognition challenging. However, they see this as an opportunity to be creative.
So they have a golden bone award, where agents can nominate each other for special recognition and floor decoration competitions, and the organization also sends high-performing agents to special conferences.
However, the reward that particularly caught the eye was called "Team Pawsome", and that involves giving a certain amount of points to individuals for achieving different things. For example, this could be achieving a 100% quality score.
Then, these points are collated and the highest scoring team wins a special takeaway lunch.
Regular updates are given to the team throughout the quarter, to ensure continuous motivation and healthy competition between different teams.
For more ideas and examples of incentives that aren't all about the money, read our article: How to Improve Your Employee Reward Schemes – With Examples
12. Ask These Two Questions When Recruiting for Emotional Intelligence
Emotional intelligence and high levels of natural empathy are key behaviours that Dogs Trust looks for in recruitment, to help create naturally great contact centre conversations.
To help assess these skills amongst their recruitment pool, the organization asks the following two questions when interviewing potential agents:
Can you give me a time where you supported a team member through an emotionally challenging time?
Do you have an example of when you wanted to help someone but couldn't because of the organization's policies and procedures?
The first question provides insight into whether or not the recruit is able to create strong emotional connections with people, while it helps the potential agent to engage with the organizational priorities.
Then the second question gives the interviewer an idea of the recruit's experience in emotionally challenging situations and their willingness to go above and beyond for others.
13. Implement a Mechanism for Collecting Anonymous Agent Feedback
To best assess and influence the mood on the contact centre floor, Dogs Trust has implemented multiple mechanisms for gathering both public and anonymous feedback.
Alongside a traditional open-door policy, the charity has a team space on "Pawtal" (their intranet system) where agents can leave anonymous feedback, with a response guaranteed by the contact centre manager.
The response is made public, for anybody who had the same question/request, and further communication is encouraged on the contact centre's Chatter page. This platform also allows for agents to answer each other's queries, helping to reduce email traffic.
There is also a section of the contact centre's knowledge base where team members can suggest edits and gaps in the system, which are addressed for continual improvement.
14. Pick up the Phone When You Receive an Aggrieved Email
Whenever receiving an email from an upset person, the contact centre takes the view that it's best to nip those problems in the bud right away, so agents are encouraged to pick up the phone and call them.
If the manager believes that the sender is upset, they want the issue resolved as quickly as possible, and it is good to be proactive in solving the problem. So, if the upset person doesn't want to initiate a call, it is better to do that for them.
While many contact centres will instead stick to the sender's channel of choice, Dogs Trust want to prevent further frustration on the part of the caller, which can develop in long email chains. This way, issues are resolved much faster.
15. Celebrate the Contact Centre's Momentous Moments
By celebrating key work milestones in the contact centre, Dogs Trust looks to show their appreciation for the hard work that agents do.
So the contact centre celebrates many different things, to help build a better sense of community – including:
Contact centre anniversaries
Call volume milestones
The agent's one millionth call
The agent's fifth anniversary
Recently the contact centre celebrated its fifth anniversary and the original team members, along with the contact centre manager, went out for lunch to celebrate the milestone.
The contact centre also loves to celebrate other special occasions like Halloween and Christmas, to add that extra seasonal fun, with agents having lots of opportunity to organize special festive fundraisers…
16. Find Fun Ways to Fundraise
This Christmas, alongside a team decoration competition, agents can choose to pay £1 to wear a Christmas jumper to help raise money for Dogs Trust.
Also, many members of the team are planning cake sales to help raise money at the charity's Christmas Fayre, where they will interact with many of the people they talk to on the phone.
By giving agents time off to take part in the Fayre, the contact centre can develop agent soft-skills and show them the positive impact that they make on people's lives.
During quiet periods, the contact centre occasionally allows agents to help look after the dogs waiting for their forever homes. This helps to re-engage agents with their greater purpose, which can be a great motivational tool.
17. Test and Record an Agent to Be the Voice of the IVR
When redesigning the IVR, Dogs Trust asked their agent Geraldine – who has a warm, distinctive Scottish accent – to be the voice of the IVR.
Not only did Geraldine report to us that she thoroughly enjoyed the experience, it lowered costs, while the charity also believed that they chose a voice that was a perfect fit for their brand.
While there are no doubt benefits to using a professional voiceover, Dogs Trust ensured that Geraldine had enough time to record multiple voice clips, so that there was a consistent tone, pace and volume.
Thank you to Dogs Trust for facilitating our visit to their Manchester contact centre.
But what about you? Do you fancy showing off your contact centre?
If so, you can contact: newsdesk@callcentrehelper.com and maybe we will see you soon!
For more best practices and other fun tips from other contact centres that we have visited, read our articles: