Here are some ideas you can try to improve cross-site relationships between your different contact centres.
1. Ask everyone to set up personal profiles on the company intranet
If you have a shared intranet system, asking everyone to set up a profile – including a photo of themselves – can help everyone put a face to a name.
Alternatively, you could create a personalised avatar for each person as they join the company. These would highlight key features such as glasses and blonde hair.
2. Make it easy to travel between the different sites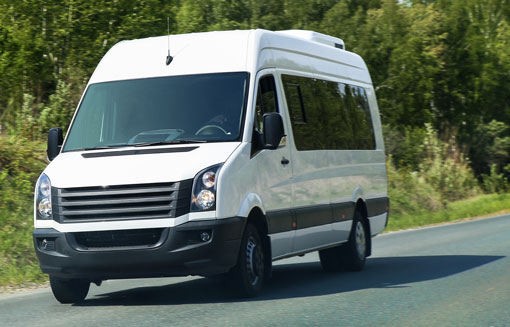 If your sites are relatively close to each other, think about how you can make travel quick and easy.
Run a minibus service at fixed times across the week.
Scooters or push bikes can be a fun way to get a few people over for a team meeting on a nice day. This can be especially useful if your sites are across a grid-locked city and spending time in the car would be counterproductive.
Reserve parking spaces at each site specifically for those making cross-site visits.
The more you take the hassle out of the journey, the more likely (and often) your employees will meet face to face.
3. Get everyone involved in a game of "cross-site Bingo"
Get everyone involved in a cross-site game of Bingo.
You can play Bingo over an intranet, forum or webchat conversation thread.
Once you have handed out (or emailed out) Bingo sheets to everyone involved, start drawing numbers and posting them into the conversation thread for everyone to see – no matter which site they are working on.
When someone has filled in their card, they type BINGO into the conversation thread. The team leader on their site can then award them a prize.
4. Introduce new starters on a designated conference call
A fun way to introduce a new starter to your team members on other sites is to host a designated conference call, with no focus other than for everyone to say hello.
This can also help to tackle new-starter nerves, as they will already be familiar with Sally from Sales before they have to pick up the phone.
5. Pull the whole company together for special events
Pulling the whole company together for special events such as a Christmas party or summer activity day can create a casual setting for building better relationships.
If the sites are a few hours' drive away from one another, you could try organising an annual event at a hotel halfway between the two sites, providing transport and accommodation for everyone who attends.
However, if the sites are within an hour's radius of each other, there is far more leeway for a little-and-often approach.
6. Host monthly conference calls to communicate important updates
Scheduling a monthly conference call on the first Tuesday of every month (for example) can help ensure important updates are properly communicated.
A designated meeting room with large TV screens and enough seating for the whole team can make these meetings even more effective.
7. Hold fundraising and fancy-dress events on the same day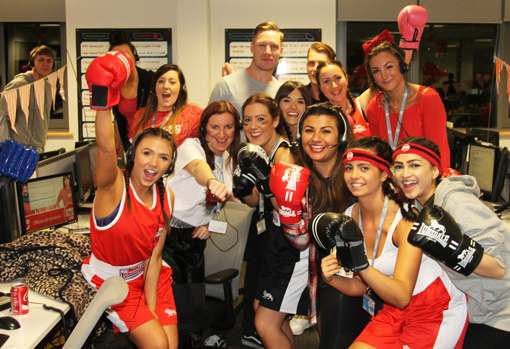 Charity and fancy-dress activities are a great way to raise morale in the contact centre, as well as support good causes.
Holding these events on the same day across all sites – and sharing photos and updates over the company intranet system – is a fun way to bring everyone together.
8. Set up an employee forum to share good news and ask for advice
An employee forum can give agents the space they need to talk about what really matters to them.
They can share good news, ask for advice and even post memes they think everyone will enjoy.
9. Introduce new starters with a company-wide "welcome to the business" email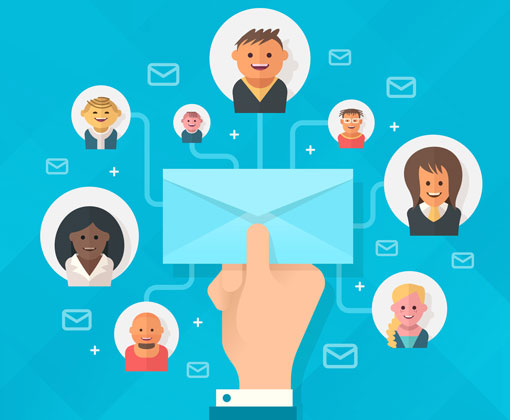 Send out company-wide "welcome to the business" email to introduce new starters.
This email should include some basic information about the new starters, including their name, new job title, the site they'll be working at and a photo. It could also include some trivia about their personal interests and hobbies.
For example, Sarah Jones has just joined the Leeds site as a Team Leader. She is currently training for her first half marathon and recently bought a new puppy called Freddie.
10. Send your employees to work with their off-site counterparts
Every once in a while, send your employees over to one of your other sites to work alongside their counterparts for a couple of days.
This can create opportunities to share best practice and work collectively on process-improvement projects, as well as generally improve working relationships.
Alternatively, try and get everyone physically in the same room once a quarter to discuss important developments.
11. Produce a newsletter celebrating employee achievements inside and outside of work
Keep everyone up to date with the latest gossip with a monthly company-wide newsletter.
This could celebrate external achievements, including marathons, new houses and marriages, as well as internal news, such as award wins and fundraising.
What have you tried to improve cross-site relationships?