Cross selling can raise your takings dramatically, it's obvious and above all it's easy.
The result to your business? Well it reaps valuable monetary rewards and positive affirmations about your customer service.
Imagine and picture this: your brand new piece of entertainment equipment has been delivered and you can't wait to put it to use! You unpack it, follow (or ignore as many of us do) the assembly and connection instructions and then spend time frantically searching for that missing piece of kit!
The Scenario
A timely call to the call centre of the retailer where you made the purchase enlightens you to the fact that you should have purchased a certain gizmo, but you didn't purchase it because you didn't know that you needed it. No problem, explains the call handler, we'll send one out to you. It is a problem, though. Tonight you are entertaining a group of friends and you had looked forward to using your new purchase. You are faced with a choice – wait for the gizmo to be delivered, or rush out to the shops, which isn't ideal. Your excitement is starting to dissipate and be replaced by frustration and anger. Who are these directed at? The call centre where you made the purchase.
This is a common scenario when cross selling is ignored by salespeople, advisors and call handlers. The organisation responsible for causing your dissatisfaction by not advising you correctly and selling you the relevant additional products is now at your mercy. As a disappointed customer you are very likely to tell many people about the 'poor service' you have received. Your stories of poor customer service will influence future customers to shop elsewhere.
Frustration directed at the call centres, tales of poor customer service and the loss of revenue due to lost customers or failed cross selling can all be avoided and turned into:
A delighted customer
Tales of excellent service
More revenue.
Here are some tips on how to do it:
1) Know your product and identify what additional items will:
Make it work – e.g. batteries for a toy
Enhance its use/performance – e.g. improved cables and leads for a television
Make life easier – e.g. credit card for a new account holder
Protect the customer – e.g. warranties
Be required for its operation – e.g. printing inks and paper for printers
Such items as batteries will be obvious but others may need a little more thought. It is imperative that the item is relevant to the purchase otherwise the customer will be confused and the level of trust between you could be eroded.
2) Introduce the additional items into your sale at appropriate times.
e.g. 'You will need batteries to make it work. Shall I add that into the sale for you?'
e.g. 'I can offer you protection in the event of theft for just…'
Cross over sales can be gained by introducing additional items that will enhance the product's performance, make the customer's life easier by saving them time or money, or by giving them peace of mind and protection. Consider the benefit to the customer and sell that. e.g. you are offereing peace of mind when you introduce insurance, you are saving time when you introduce printing inks and paper.  Introduce cross over sales at the earliest opportunity, especially as a response to buying signals.
e.g. 'You seem to have a keen interest in the sound quality. How would you like to improve your experience with some amazing speakers that will add to the TV's performance?'
3) Show you are being helpful by introducing cross over sales.
Explain that the purchase today will save them the time and money needed for a return journey or simply show you are thinking about them.
e.g. 'The memory card supplied with the camera is not very large and I'd hate for you to miss capturing some special moments because the card is full. This is a much larger memory card; would you like to take it now to save you a return trip back the store?'
4) Presuppositions are great ways to encourage cross over sales today.
A presupposition is simply a statement that presumes they will need the item.
e.g. 'I'm sure peace of mind is important to you so you will be keen to protect against loss or theft, and I can do that for you for just…'
If the cross over sale is going to be a repeat purchase, e.g. printer cartridges, do all you can to supply their first purchase, there is then a greater chance of them returning for their additional supplies.
Enjoy the additional revenue cross over sales will bring to your store. Equally, benefit from the improved customer service. You have delivered well and they will remember you positively for that.
Good luck!
Click here for our Top Tips for Selling Over the Phone
---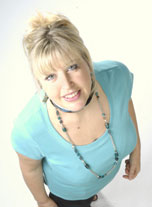 Christine Knott is MD of specialist training company Beyond The Box.