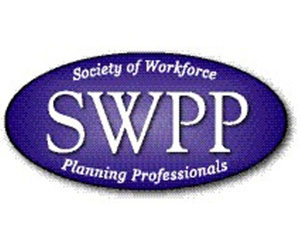 About the Event
The Virtual Summit for Workforce Management — SWPP Annual Conference 2020
August 3 @ 1:00 pm – August 31 @ 4:00 pm CDT
We have been working hard to determine the best way forward with the 2020 SWPP Annual Conference, and have come to the conclusion that we will hold a virtual event, The Virtual Summit for Workforce Management. While we will certainly miss our annual live meeting, we're confident that this year's alternative conference will be just as compelling an event.
The Virtual Summit for Workforce Management will take place during the full month of August, with approximately 50 sessions from the previously planned conference presented live during the month. There will be either two or three 75-minute sessions presented each Monday–Friday workday. These sessions will be recorded for those that can't make it to the live delivery, with recordings available throughout the month of August.
We are working hard to finalize the agenda. Our many vendor sponsors will also be participating and you'll be able to visit their online booths for information, giveaways, software demos, etc. We'll have some special online events just for networking and fun, too. We hope to have all these details and schedule ready very soon.
Everyone is invited to attend this conference, and anyone in the workforce planning community can benefit from the informative workshops and opportunities to network with peers. As an attendee at the SWPP Annual Conference, you will:
Learn about industry trends and hot topics from the experts.
Improve your workforce management skills.
Make important contacts and network with your peers.
See the latest technology available to you.
Have a great time!
Thank you so much for your patience and understanding as we all figure out how best to move ahead to continue SWPP's WFM education and networking opportunities. We look forward to welcoming you soon to The Virtual Summit for Workforce Management!
You don't want to miss this exciting event, so make your plans to attend now. Note that you will register for a connection to this event. One connection can access every one of the sessions and/or recordings throughout the event, and can be used by an individual or a group of your peers gathered around a computer or screen. Should you have multiple people that wish to attend from different places, you can register for additional connections.
Date and Time
Starting:
Monday 3rd August 2020

Ending:
Monday 31st August 2020