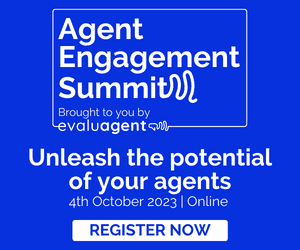 Poor attendance in the contact centre can have a negative impact on everything from team morale to schedule adherence. Here are 5 ways to help manage the issue.
1. To be the good cop and the bad cop: phone your absentees at home
This is a great way to actively show concern, while still casting your net for any sickie suspects.
If Adam called in sick at 8am, give him a quick call on his home phone between 12 and 3pm – just to see how he's doing. If he's tucked up in bed with a mug of honey and lemon, he'll be able to answer the phone and give you an update on his condition – thus helping you plan resources for the following day.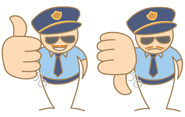 If, however, he's on a train to Stamford Bridge with tickets for that evening's FA cup quarter-final in his pocket, he won't be answering the phone. Nor will he be answering the phone if he's collapsed in the shower and is now unconscious on the bathroom floor. For both these reasons, it's a good idea to visit Adam at home if he's not answering his home phone.
Once this becomes established practice, your employees know you'll show genuine concern when they're ill. They'll also be acutely aware that they can't take their home phones with them on a day trip to Paris.
2. To better understand the problem: apply the 'Bradford factor'
The Bradford Factor is a formula that assigns a numerical value to how disruptive a person's absenteeism is.
The Bradford Factor takes into account not just how many days a person is absent, but also how many periods of absence they've had.
It works on the principle that regular, short periods of absence are more damaging to a team's productivity than fewer, longer periods. For example, a person who's had two weeks off with a back injury will have caused less disruption than someone who's called in sick seven Mondays in a row – fewer days absent, but more disruption.
It's not perfect, but the Bradford Factor will help you determine whose absence is a greater concern to the productivity of your team.
3. To show appreciation: reward good attendance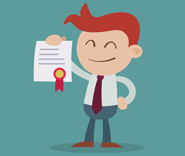 There are lots of different things you can do to recognise good attendance:
You can give yearly certificates to anyone with 100% attendance – that always looks good on a personnel file or in a job interview.
You can (if you have the budget) arrange a fancy lunch every quarter for those with the best attendance.
You can authorise a double-length lunch break or an early finish on the anniversary of three months (or however long) since an agent's last absence.
Okay, so you can't expect to completely transform your attendance levels with these little rewards, but it shows the people with good attendance that their efforts don't go unnoticed. And some of these little rewards – especially the last one – can often be the difference between "Oh man, *sniff* this is going to be a tough day" and "Stuff this, I'm feeling too rough for work today".
4. To reduce 'sickies': harness the power of peer pressure
Because it's not the management who suffer most from high absenteeism, is it? It's always the other agents who have to pick up the slack for their missing comrades.
So it can help to make this very clear. When you set team targets and circulate statistical summaries, make a point of mentioning anything that's posed an extra challenge to the team – including absenteeism.
This applies pressure to agents and makes them feel like they're letting their team down if they're off sick. That may seem a tad harsh, but you've got to trust your agents' abilities to self-police here, to an extent. When they know someone is genuinely sick, they won't hold it against them.
But when they think someone is bending the truth – headaches referred to as 'migraines', mild colds written up as 'flu' – or just brazenly pulling a sickie, peer pressure can sometimes be a better enforcer than managerial pressure.
5. To get the admin right: always do 'return to work' interviews
But don't call them that. A back to work 'interview' makes it sound like an interrogation. Back to work 'meetings' or 'briefings' sound much more friendly.
The back to work meeting makes sure there is no miscommunication or ambiguity over a period of sickness. You sit down with the returning person and fill out a form that records when they were absent, how long for and for what reason. Make sure you get a signature on the bottom. So if there are any disciplinary issues to be addressed later on, the facts are never up for debate.
Combine the return to work meeting with a 'here's what you've missed' briefing – that'll make it seem much less interrogatory.
Do you have any good tips for tackling staff absence?
Let us know in the comments below.
With thanks to Matt Phil Carver, a regular contributor to Call Centre Helper