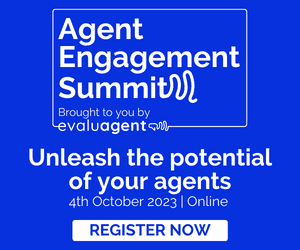 The business process outsourcing industry relies on the reliability of their agents. The quality of their support is what matters when handling clients.
In a study, about half of customers believed that call centres do not provide them satisfaction. What does this imply?
The focal point of any call centre will remain the telephone-based service.
Despite enhancing customer service, improving customer satisfaction is still the business's key interest.
Since improving customer satisfaction is directly related to the agents, companies are encouraged to do activities that would improve call centre engagement.
If agents are satisfied, they provide value to the service, with effectiveness and productivity.
Thus, given the cut-throat nature of the industry, managers should get creative and implement certain types of programmes that would drive call centre engagement. Ultimately, these activities and initiatives should be geared towards improved customer satisfaction and developing success in achieving customer service excellence.
These types of programmes are upheld by connecting their roles with the activities to boost effectiveness in their responsibilities while enhancing morale so they consistently work at their best, with quality.
Here are some employee engagement methods that can up your service quality.
1. Institute reward systems and gamification incentives.
Gamification can be an excellent means to motivate your agents. Positive reinforcement by rewarding achievements can be a powerful instrument to keep your agents happy, but gamification would be able to treat their daily tasks in an entertaining and empowering fashion. According to research, agents tend to handle customer service engagements with higher precision and optimism when they are focused and content in reaching their targets. Gamification can also induce healthy competition among agents, enabling them to share the best practices as peers. It can also be a venue for everyone to learn from each other while performing at their personal best.
2. Give your employees a sense of purpose.
To deliver their best, your employees must feel empowered. They need to know they are valued and their opinions matter. Thus, it is important to take time in knowing what they feel, by setting up meetings and one-on-ones that invite their opinions as part of the company. They share the brand's values and missions, so what you can do is to involve them in improvement plans. Also, invite them for staff retreats and employee recognition programmes for their great service. Get experts to speak in front of them to enrich their perspectives. Instil a collective desire to put value in their tasks and work together successfully, aside from individual success.
3. Institute open communication.
Asking for your employees' feedback helps them express their frustrations and delight with their daily interactions with the clients. Getting feedback will also help you elicit a wealth of knowledge regarding your customers' behaviour and best practices for service interactions. Their feedback can be very critical as to how you would enhance customer experience. You will be astounded at how creative they can be and the kinds of approach that will float once you talk to them, e.g. revising customer service surveys, improving call scripts, enhancing agent training procedures and changing several offers and services. By frequently asking for feedback, agents will feel they belong and are involved with the brand's success.
4. Optimise the Workspace.
The call centre environment can be toxic and intense. Thus, the workspace must be optimised for employee productivity and convenience. Install a lounge where they can socialise during downtime. Use open and collaborative spaces for training and meeting purposes. Ensure that the chairs and supplies are ergonomic. Provide well-lit and well-ventilated workspace for your employees. Use natural lighting, warm colours and plants, as these are proven ways to get people going and boost their mood and creativity.
5. Provide certifications, seminars and proper training.
Employees who believe that their company invests in their growth tend to push harder and deliver their best. If you enable them to propel their careers to success, agents will work extra to equip themselves with the quality of work expected of them. Develop them by giving them training on the latest technology to master these tools. Invest in advanced software solutions with quicker and more efficient features so they will feel prepared for engagement with customers.
6. Cultivate flexibility and creativity.
One of the challenges is that call centre agents usually feel isolated even when in a room with hundreds of people. There is little interaction within the workplace. This is even made worse by structured tiers limiting the amount of power and decision-making from them. This usually creates negative engagement, increasing the agent turnover that call centres experience.
Thus, agents must be encouraged to be creative in their everyday tasks. Rather than forcing them to follow scripts, allow them to have flexibility in handling their customers. Enable them to do their tasks with a personal touch, without compromising quality. When they do, they get a personal connection to their task and they are drawn to the customer service they are providing. Enlighten them to develop a service-focused mindset.
7. Let them build on their own.
Human nature dictates that we protect and defend our own. We are driven and motivated to nurture and fight for what we build and believe in. Encouraging customer engagement in a manner where agents can manifest their creative process in designing and assessing their tasks is key to success. Let them build workflows, systems and processes that fit their system well, as long as they are aligned with the standard policies and guidelines of your company. This way, they get to have free will and are allowed to decide on their own. This gives them voice and direct impact to the culture of the company.
8. Hone their analytical mindset.
It is always best to develop your employees' ability to understand, so they can thrive in any environment despite challenges. This allows personal growth and development. Employees who are trained to think through different dimensions will forget there is a dead end in any problem they face. They will continue to look for answers and solutions. Their continuous progress and endless tinkering will enable them to explore the opportunities suited for themselves, which will develop future leaders in your company.
Garret Norris is the founder and CEO of Healthy Business Builder and through his company, remains dedicated as ever to use his training and real-life business experience to meet his passion to see businesses succeed through disciplined management, creative marketing and committed client service.
For more advice on boosting employee engagement, read our articles: