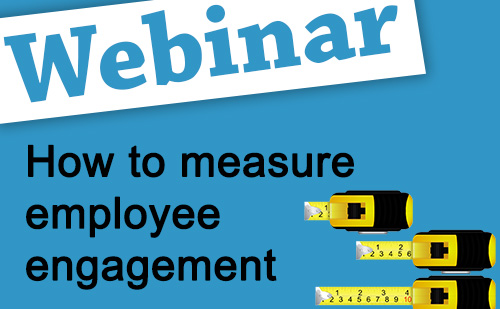 Speakers
Dougie Cameron – Customer Experience, Operations and Performance Consultant at addzest
Hiten Patel, RSVP
Clare Luckman, Siniat Ltd
Jonty Pearce – Call Centre Helper
Click here to view the questions
Topics to be discussed
Employee engagement
The link between employee engagement and customer satisfaction
The best questions to ask
How often to survey
Calibration
Dealing with differences across teams
The best survey methodology
The links between employee engagement and absence
Top tips from the audience
Winning Tip – "We survey Annually and supported with an open Pulseometer for daily feedback.
The Pulseometer is a forum based inhouse built tool that colleagues can post feedback as and when they need under topics such as incentives, product, ideas etc….they receive a response within 24 hours that others can also see and comment upon.
The Pulseometer also records sentiments of unhappy, indifferent and happy through an emoji type icon" Thanks to Susanne 3
Original Webinar date: Thursday 25th February 2016
Some of the Questions Asked
How many questions do you currently ask in your employee engagement survey?
What do you think are the best questions to ask?
Do you think your current method of capturing employee engagement is accurate?
What have you tried to do to improve employee engagement? What has worked? What hasn't?
What other factors help to determine how engaged your employees are? E.g. attrition rate, absence, etc.
What questions do you ask in exit interviews?
What is the biggest insight that you get from exit interviews
What trends do your employee engagement surveys show?
Do you train your Team Leaders to spot signs of poor engagement?
What happens to the information you gather in your employee engagement surveys?
What should be a good target for employee turnover in a call centre?
Your advice to reduce employee turnover in a call centre?
One question that we always ask is: How do you feel about going to work every morning? The responses on this question can overtime show if the difference for example when we made management changes or other changes to the call centre environment
Aside from surveys or focus groups, do you have any creative/fun ideas for giving a quick snapshot of engagement?
---