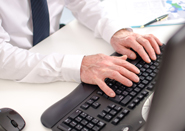 VoltDelta argues that blended agents are the best way to overcome multichannel silos.
If you follow cloud contact centre trends, you know there is a great deal of research and discussion about engaging customers with multiple channels of communication to improve the overall customer experience.
Any organisation that emphasises excellent customer service will most likely support more than one channel of communication in their contact centre. However, just because they are using multiple channels of communication doesn't necessarily mean that a contact centre will excel at service, run efficiently, or have highly satisfied customers or agents.
In many cases, the reality of a multichannel contact centre is that there is a division of labour between agents. Certain agents are dedicated to taking calls while others are assigned to handle customer emails or even chat sessions. The service and customer experience may not be any better just because channels of communications were added. Problems arise when the various channels of communication are not integrated.
A common scenario is when an agent handling inbound calls is in a silo and has no access to what happened when the customer interacted with the agent chatting. This scenario can lead to customer frustration because the customer must start again with each channel enquiry. It can also lead to agent frustration, dissatisfaction and may result in a high turnover.
Technology offered by cloud contact centre solution providers has evolved, making it easier for organisations to deploy a blended agent strategy. It allows agents to handle multiple channels of communication from a single screen on their desktop.
Blended agents have access to data that helps them better serve customers. For example, when you call your insurance company, the agent will know what web pages you visited on the company's website, that your last communication was through chat, and that you're due to renew your policy. This then presents an opportunity for the agent to start a conversation about renewing your policy.
VoltDelta's cloud contact centre solution with the Oracle Service Cloud consolidates voice, email, chat and social media at the agent desktop. It also prioritises channel response for agents, and provides multichannel management and reporting.
For more information about VoltDelta, visit their website.
---