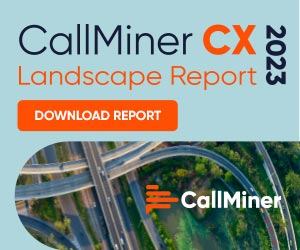 Brand intelligence is the collective information a company gathers related to customer sentiment and emotion about the brand.
After collecting data from various sources, companies use brand intelligence tools to analyze the data and derive actionable insights to predict customer behavior and drive performance through improved customer satisfaction, customer experience, and customer loyalty.
In this article, we'll review brand intelligence in greater detail and share tools and tips for putting brand intelligence to work for your business.
What is Brand Intelligence?
Brand intelligence is the collection and analysis of data related to customer sentiment and customer emotion about the brand.
The term can be used to describe the actionable information gleaned through analysis or to describe the brand intelligence process, which involves:
Collecting data from sources where consumers are talking about your brand;
Gathering both qualitative and quantitative data;
Employing brand intelligence tools to analyze data in context; and
Leveraging the resulting insights to predict consumer behavior and reach performance goals, such as reducing customer churn or improving customer satisfaction.
Where Does Brand Intelligence Come From?
Brand intelligence comes from any platform where consumers are communicating their thoughts, feelings, and brand experiences related to your business, such as:
Social media
News reports
Customer service calls
Live chat or chatbots
Comments on online content
Discussion boards like Reddit
Question-and-answer platforms like Quora
Industry forums
Customer surveys
Customer feedback
Podcasts
Customer review platforms like TrustPilot
From these sources, you can gather valuable business intelligence data that answers questions such as:
What channels do your customers use most to communicate about your brand?
How many customers are talking about your brand?
How was your most recent marketing campaign received by consumers?
How much effort does it take for customers to find and use your products or solutions?
How quickly and easily can customers have customer service issues resolved?
What are the most common complaints about your brand?
What do customers love most about your brand?
What touchpoints are involved in the customer journey?
At what touchpoints are customers most likely to churn or make a purchase?
Is your brand meeting customers' needs and expectations?
What do your competitors do better?
Are other companies or individuals posing as your brand or infringing on your copyrights?
…and many more
Benefits of Brand Intelligence
Brand intelligence offers several valuable benefits to companies that utilize it effectively, including:
Better Predict Customer Behavior:
Brand intelligence enables you to predict customer behavior, so they can take actions designed to improve outcomes, whether that's resolving customer service issues, preventing customer churn, or creating an exceptional customer experience that sets your business apart.
Providing Greater Business Value:
By understanding what your customers want, need, and what they're most likely to do next, you can develop strategies that deliver the most value to your customers. For instance, business intelligence can reveal up-selling and cross-selling opportunities or inform the development of the most-requested product features.
Driving Brand Loyalty:
Taking actions to improve business outcomes ensures a positive customer experience. By understanding what customers want most and giving it to them, you'll improve brand loyalty and cultivate brand advocates.
Competitive Advantage:
Competitive brand intelligence is the collection and analysis of data related to customer sentiment and emotion about your brand's competition. With this data, you gain a deeper understanding of your customers' wants and needs to inform actions that give your company a competitive edge, such as product innovation or competitive pricing strategies.
These are just a few of the biggest benefits you can gain by implementing business intelligence.
Brand Intelligence Tools
Brand intelligence tools come in several forms. Here's a look at some of the types of tools that can be utilized for business intelligence processes.
Social Media Monitoring/Social Listening Tools:
These solutions monitor social media and alert your team when your brand is mentioned.
Call Monitoring Software:
Speech analytics tools record and/or monitor telephone calls, such as customer service calls, for insights on customer satisfaction, call centre metrics, etc.
Customer Survey Software:
Customer satisfaction survey platforms make it easy to create customer surveys and gather and analyze responses for insights on customer satisfaction, customer effort scores (CES), Net Promoter Scores (NPS), product intelligence such as product-market fit, and more.
Customer Review Platforms:
These platforms collect and aggregate customer reviews of specific brands, products, or services.
User Experience Analysis Tools:
User experience (UX) analysis tools gather user feedback data such as ease of use, heatmap analysis, and other indicators of user experience.
Comprehensive Brand Intelligence Tools like Conversation Analytics:
Conversation analytics solutions provide comprehensive brand intelligence tools. It monitors every customer interaction — phone calls, live chat, emails, social media, SMS, surveys, websites, and more — providing a comprehensive omnichannel analysis and actionable, contextual brand intelligence insights at scale.
Frequently Asked Questions
Why is Brand Intelligence Important?
Brand intelligence offers deep insights into customers' needs, wants, and behaviors, empowering companies to predict behavior and take action to drive positive business results. It's a powerful tool to drive business performance in the modern omnichannel world.
What are Examples of Product Intelligence?
Product intelligence is a type of brand intelligence focused on how customers think and feel about a specific product, which impacts their overall perception of the brand.
For example, a SaaS company may utilize product intelligence to identify the most-used features or the features that result in the most customer service inquiries.
A smartphone manufacturer uses product intelligence to identify the most common ways customers use their devices and what characteristics customers value most, such as a large screen size or a high-quality mobile camera.
Product intelligence is also used to test new features before rolling them out to all users and to identify features of a competitor's product that users love most.
What is Competitive Intelligence for Brands?
Competitive brand intelligence is a form of brand intelligence that gathers and analyzes data related to not your brand, but your competitors' brands.
These insights are incredibly valuable for informing decision-making on marketing campaigns, customer service offerings, product features, new product innovations, and other factors that can give your brand a competitive advantage.
This blog post has been re-published by kind permission of CallMiner – View the
Original Article
For more information about CallMiner - visit the
CallMiner Website