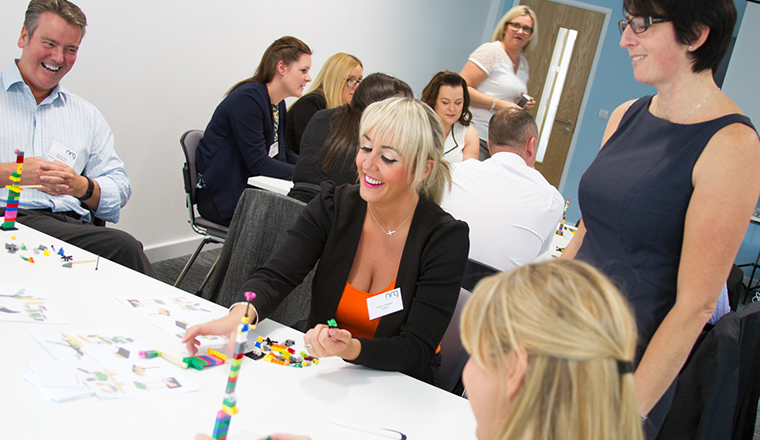 The LEGO Group has told children to 'build their dreams' for decades, and today leaders from the region's businesses were shown how to tackle business problems using building bricks.
Professionals in Learning & Development came together for an interactive LEGO SERIOUS PLAY workshop facilitated by KMcK Solutions and hosted by NRG and the CCMA. The event was attended by Atom Bank, Virgin Money, Hays Travel, Vertu Motors, Barclays, Newcastle Building Society, Leeds Building Society and Barclaycard, to name a few, and representatives from each business found out how LEGO can be used to unlock creativity, imagination and innovation when solving business problems.
The idea originated in 1996 when two professors were exploring alternative strategic planning tools and systems. They developed an understanding about the value of employees and the concept of evolving, adaptive strategy that included using LEGO elements as three-dimensional models of business issues and challenges, which later became known as LEGO SERIOUS PLAY.
"Playing not only offered a new approach to complex problem solving but new ways of thinking. This is one of the most valuable workshop sessions I have ever been involved with", said Ray Harrison FCIPD & FLPI, Head of Operational Learning & Development, Barclaycard.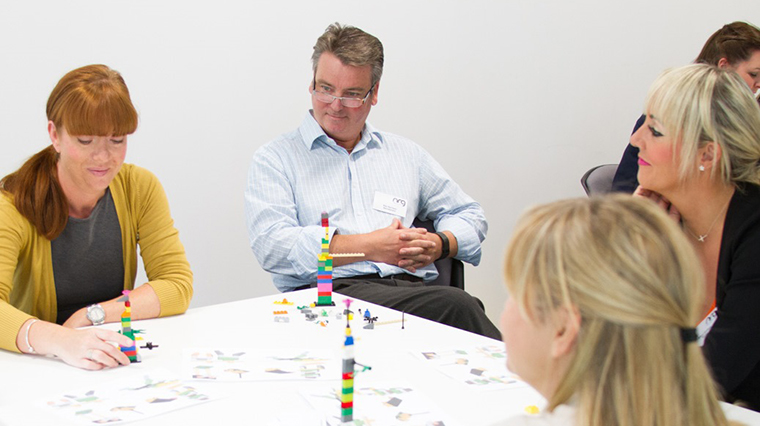 Julie Mordue, Client Relationship Manager, NRG, echoed this sentiment: "At NRG we invest heavily in the creation of forums for professional development and networking so it's great to see professionals from the North East contact centre community come together and discover new ways of learning."
To take part in NRG's professional development sessions contact Julie Mordue, Client Relationship Manager, NRG – juliemordue@nrgplc.com
Published On: 23rd Sep 2016 - Last modified: 22nd Mar 2017
Read more about - Call Centre News
---