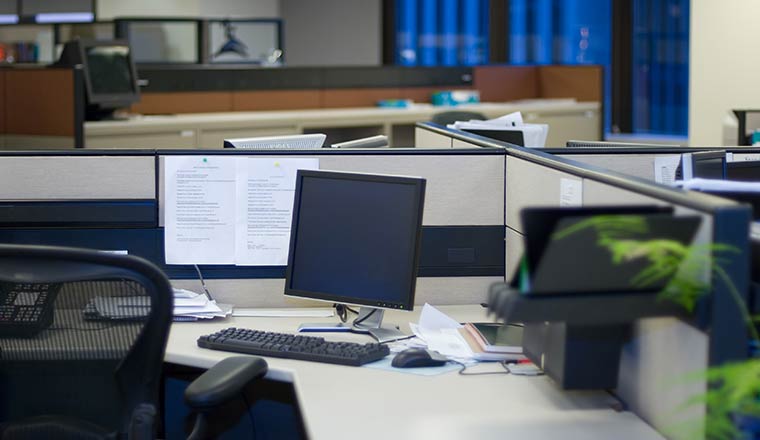 Question: I am the chief executive officer (CEO) of a telemarketing business and my problem is that I am finding it difficult to motivate my staff to stay with the company. This high turnover is starting to jeopardise the company's performance and therefore my relations with clients.
Newly recruited staff are often university students who seem to see the role as a quick, temporary and unchallenging way to make some extra cash, and others are leaving soon after joining as they find it boring. I pay competitive salaries and have implemented employee benefits, but few even stay long enough to take advantage of them. Offering promotion is not an option as they generally do not stay long enough to prove their worth.
Generally, those who I am recruiting are intelligent and start off enthusiastically, but the eagerness quickly wanes until they finally leave. Those who are staying in the long-term are not of the calibre that I need in order to expand my business. I know telemarketing is not particularly glamorous or at the sharp end of the industry, but some employees are starting to leave after only two weeks.
Do any of your readers have suggestions for how to motivate my staff to stay in the telemarketing industry long enough to establish relationships within the team and even with clients?
Answer 1:
Courtesy of Paul Weald, director at RXPerience Limited.
High turnover is a common problem facing many call centre or contact centre providers and it sounds as if you are suffering from a severe dose of this ailment. Telemarketing is indeed one of the most difficult roles that call centre staff undertake, and it is not for the faint-hearted.
To be a good telemarketer you need to be comfortable with cold calling, have plenty of selling skills to
overcome objections, have a strong sense of self-motivation, and be a team player so you can support others to maintain their energy levels and focus.
In terms of your current situation, then, I would suggest that a number of factors could be the root cause of your problems:
Identifying the right people. Students are indeed a great source of part-time and temporary labour, and with the rising costs of education, they do need the money. However, there are easier 'first' jobs than telemarketing, so do check on their personal qualities before taking them on.
Getting candidates to do a telephone role play as part of the interview process is crucial. Can they quickly build rapport with someone they don't know on the phone. Do they give up the first time someone says no, or do they listen and understand the caller's needs and adapt their style as a result?
Once they have completed the role play, you should probe how they would feel if they received a negative outcome 10, 20 or even 30 times a day. On the flip side, also try to understand their career motivations. Do they see themselves in a sales role in the future? If so, telemarketing is a great place to start.
Support and development by your team managers. How much time do your team managers spend with their staff? The amount of time is crucial in helping new starters to overcome the natural difficulties they will face in becoming competent as telemarketers. Team managers are coaches, mentors and also bring the operational rigour to your organisation to make those calls.
We believe that the team manager should spend two hours each month doing side-by-side observations, one hour undertaking remote monitoring, and one hour doing off-line coaching. This is in addition to a one-to-one review with each and every team member. It is this level of support that helps individuals develop their skills and become more effective at making those appointments and getting those orders for your clients.
Incentives and rewards that really work. We all know that money is important to our staff, and while it sounds as if you recognise this, can I suggest a few different ways in which this budget could be spent? Being recognised as doing 'a good job' is as important for a competitive person's self-esteem as meeting or beating a target. So make your rewards fun and immediate.
A prize for the best team today, a prize for the team that makes the most improvement tomorrow, and another prize for everybody who worked on the campaign when the client says 'great job'. There are a number of interesting alternatives to just offering cash. Depending on your staff's interests, it could be an Xbox, a day at the races, a pampering session at the health spa – anything really. Just let your imagination run wild.
---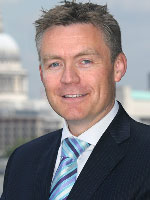 Answer 2:
Courtesy of Jamie Vaughan, managing director of telemarketing company V2 Communications. Achieving a high level of effectiveness in lead generation and telesales is highly dependent upon the people undertaking the telemarketing role.In any business environment, this requires intelligence, business and product understanding, and an ability to communicate with potentially senior personnel with confidence.However, switched on and ambitious individuals require strong motivation to stay in the job, and often need the career progression benefits pointing out to them as they are not immediately obvious.It is clear to us as directors that the contacts and experience gained in telesales both within our client base and our clients' targets – who they speak to on a daily basis – are vital to anyone interested in pursuing a career in sales. As you are experiencing, many telemarketers fail to see these opportunities and only look at the role in the short-term.Yet, by pointing out the benefits to your staff, you have to be prepared to let them go, but hopefully only after they have stayed with you for 12 to 18 months or so. This is long enough for them to learn business strategies, establish relationships and contacts within various vertical markets, and to provide you with a good length of service.
This experience and market exposure is being noticed and proving invaluable. Telemarketers are increasingly being recruited directly in to their customers' sales and marketing departments as a result of the value of service delivered.
So, rather than being prepared to allow your employees to leave, why not implement a form of internship scheme to actively encourage and help them to move on with their careers within your customers' sales teams?
Doing this, you can not only attract better candidates to the positions that become vacant, but can also establish firmer relationships with your clients as you promote your team to them as intelligent and, critically, ambitious potential employees.
University students will always come and go, sometimes returning and sometimes not. But those that do work for you will, if sales is their chosen profession, be impressed by the opportunities you offer.
'On the job' training is often used to attract new staff, but if you can offer contacts and a route to their preferred career path, while also providing them with the chance to gain experience, then your recruitment candidates will be of higher quality and will be prepared to stay longer in the contact centre to take full advantage.
Answer 3:
Courtesy of Christopher Urabne
Interestingly enough, I have stumbled on this site as I search for images to drop in a powerpoint presentation that I am delivering for my thesis project before I graduate. My topic is 'Effective Hiring'. The conclusion of my topic is that high turnover rate is not only attributed to the lack of motivation in the workplace or the negativity attributed with demeaning customers of call center work. A main reason for high turnover in any business is lack of proper hiring. Do not get me wrong as I am not making the assumption that human resources personnel or hiring managers do not know what they are doing when it comes to the hiring process.
What I am saying though is that the proper tools are not being used to search for the right candidates for the positions that the majority of companies are looking to fill. Think of the how a typical job interview goes. The hiring individual asks the candidate to talk about themselves and why they want the job. Essentially, the applicant can say whatever they want to get the job! My recommendations consists of an automated pre-interview application, personality assessment and an eventual behavioral interview.
Being that you are in the telemarketing business, you will have at your disposal a system that can conduct an automated application portal via phone or web that will allow you to take applicants without having to have a one on one conversation with them. Once the applications have been weeded through, the second step is to have the potential candidates succumb to a personality assessment test or some kind of Emotional Intelligence testing. Wonderlic makes an easy to administer test and will help you analyze results.
The reasons for administering this system are threefold. Once it is setup, it is easily reproducible at minimal cost or time. Secondly it makes it harder for the job applicant to get the job and will weed out many applicants that would not be committed to you for the long-term. The other major reason for administering the personality assessment is to eventually determine a benchmark for your successfully retained employees. Either over time you will find out what personality traits are conducive towards long term employment in your business through gathering and analyzing these metrics, or you may be able to find these personality traits from a larger more successful telemarketing company or even a consulting firm.
Having these metrics will help you understand what personality traits you need to look for in job applicants that fit into the positions you are hiring for. Testing your long term employees may give you a benchmark for what traits you are looking for in potential hires. All of this work will help weed out the rif-raff before you ever sit down for a face to face interview with a candidate. This process may be difficult to set up and implement, but once you have it in place, it will result in lower turn over cut down exponentially and by time, energy and money saved by you and your hiring managers.
Remember the goal is not to churn through as many new-hires as possible, but to increase the effectiveness of your hiring process. This will help you focus more on your target of not just hiring, but maintaining your employees. You will just have to look that much harder before you invite somebody in and sit them down in front of the phone. This is also just the first step, the others are the importance of communication in the hiring, training and transition process. You will have to make sure that your candidates know exactly what you want from them and give them all of the tools that they need to succeed. This will make for happier employees that will respect the opportunities that you present them with.
---