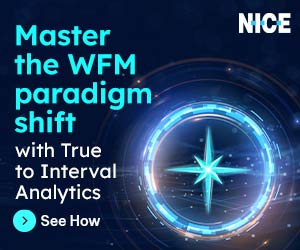 Call recording for financial services organisations
Banks and other financial institutions have in recent years found themselves under pressure from two main directions. First, changes in laws and procedures imposed by regulatory bodies have tightened their requirement to record calls more effectively, to the extent that many older systems no longer complied. Second, the severe economic downturn created new pressures to drive down costs and enhance services. Again, how calls are recorded impacts on this area.
Greater need for customer privacy, and the requirement to ensure recordings are available in the event of litigation has left many legacy systems effectively obsolescent. Storing recorded calls on removable media and having some system to manage them is likely to be insufficient in today's world.
Furthermore, financial organisations need to respond very rapidly to any irregularities or inefficiencies in their service offerings, and this calls for faster access to recorded calls.
Improved security
The need for security impacts financial organisations in various ways. Perhaps the most obvious is the need to prevent unauthorised access, alteration or editing. Such threats can come from within the company, in the case of fraud, embezzlement or obtaining inside information for personal gain; or of course from outside, from hackers, malware, money laundering and even terrorists.
Advanced call recording allows secure storage, ensuring that only appointed and approved representatives can access these data.
Security also arises in the case of business catastrophe: and again, good modern systems can allow all calls to be recorded and forwarded to a disaster recovery repository or other remote site.
Enhanced control
Today's advanced call recording systems put financial organisation management in total control of monitoring what its operatives are saying to clients and third parties. Faster access to recorded calls allows rapid dispute resolution and clarification of transactions. This can be useful for disputes that arise both due to customer complaints and to internal disciplinary procedures.
Authorisation can be automated, with instant call retrieval and replay to the work station. Such systems can usually be accessed through a standard web browser. Even mobile phones can be brought into the system, allowing complete recording of all incoming and outgoing calls. Many financial services representatives, such as salespeople and traders, need to make calls on mobiles, so incorporating this area is vital. Read the article on Recording Mobile Phones.
Last but not least, modern systems provide a complete audit trail, allowing full documentation of the authorisation process of every event.
Benefits of advanced call recording for financial services
Compliance with security needs
Automated authorisation
Access through web browser
Complete audit trails
Improved archiving options
Recording outgoing and incoming calls on mobiles
Click here for our Data Protection Act and Call Recording Laws in the UK
Further Reading
Contributors