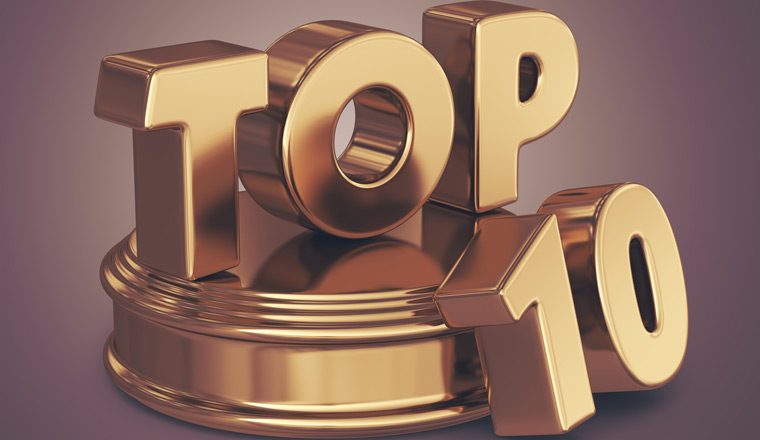 Eureka Xchange, the analytics industry's first open application exchange, has been named as one of 2017's Top 10 Contact Centre Technologies.
The Awards, run annually by Call Centre Helper, recognise the best contact centre technologies available globally. The Top 10 is created by customer votes, making these the most impartial of all the contact centre technology awards.
Eureka Xchange was recognised for the significant collaboration and co-creation advantages provided to Eureka customers.
Eureka Xchange can be accessed from CallMiner's online community, EngagementOptimization.com and provides users of CallMiner Eureka access to download new analytics categories – search queries for automatically tagging customer interactions for various behaviours, events or characteristics.
This enables the CallMiner Eureka user community to benefit from a category that can assist productivity improvement, without the need, cost, or complexity of developing the category themselves. These categories can be used immediately or modified to suit customer needs for rapid business insight.
Jonty Pearce, Editor of Call Centre Helper, said: "These awards are voted on by real-life contact centres that are using the technology, rather than selected by a panel of 'experts'. The detailed comments made by those that voted for CallMiner, clearly show what customers love about the technology."
"In addition to Eureka Xchange, CallMiner was singled out for its excellent training videos, great API and the ability for customers to vote on new ideas."
Today, Eureka Xchange features categories built by CallMiner analysts but will expand to feature categories built, modified and shared by CallMiner partners and customers.
This radical, 'open source' approach to customer engagement analytics can dramatically improve the speed to intelligence. It breaks the mould of the professional services-laden approach to configuration and customisation that other speech analytics providers typically require.
Leveraging crowd-sourcing concepts, the combined, collective knowledge of users also provides invaluable analytical insight that can be used to optimise customer experience and drive better contact centre operational performance.
One of the customers that voted for Eureka Xchange, said: "The platform is tailored toward helping us to meet consumers' needs. It specifically addresses areas in calls that we may want to monitor and track for reporting purposes."
"CallMiner is always open to feedback and suggestions, as well as to adding more content for us. Eureka Xchange extends the Eureka platform and serves as a launch pad to realising further gains".
Terry Leahy, CallMiner CEO said: "We are honoured that our customers' passion for this technology helped us secure a place among the top 10 call centre technologies in 2017."
"Our suite of Eureka speech analytics products, including the Xchange, was created out of CallMiner's deep rooted philosophy that highly impactful, engagement optimisation solutions start with a platform that is user friendly, intuitive in design, highly customisable and promotes low TCO user independence."
Find out more by visiting callminer.com
---