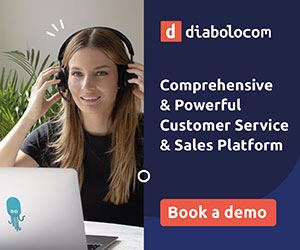 This case study investigates how Essilor BBGR moved their contact centre operations to a remote environment.
The onset of national lockdown in 2020 meant that organizations with contact centre operations had to respond and adapt to the previously uncharted territory of an almost wholly remote workforce.
Business continuity plans were dusted off the shelf and new ways of working had to be established overnight. Most organizations already had some capability to enable a remote workforce, but never on a scale as large as this and never in such a disruptive way to contact operations.
In this case study, BBGR Customer Service Manager Alex Carr shares his experience of enabling his contact centre operations to be remote-working based and the new working practices introduced in light of such monumental change.
Who Is BBGR?
BBGR is an international lens manufacturer headquartered in France and part of the larger Essilor group. They have been designing and manufacturing lenses since opening their first site in 1846, offering opticians a complete range of innovative optical products.
BBGR's plant situated in Provins is Europe's largest lens production and development facility. BBGR Essilor has over 34 million customers all over the world. Diabolocom supports them with over 300 contact centre agents globally.
BBGR and Diabolocom
BBGR has been using the Diabolocom platform since 2018 with much success. Prior to the UK Government's lockdown announcement in March 2020, BBGR were in a transition period from their previous Mitel phone system to having all 20 of their agents using the Diabolocom platform.
With the commencement of the UK lockdown, BBGR had to move its customer service operations to a new remote working model. Due to the nature of the business, not all agents could work from home at all times, therefore, BBGR had to get creative with its new operating model!
Challenges of Moving to a New Remote Working Model
Enabling home–office working, which had not previously been a BBGR working practice, presented a number of challenges that had to be addressed to ensure the team would be able to work from home. As the team were in transition, plans were sped up and revised to support the big move.
Firstly, as calls were still being operated through the previous Mitel phone system, the team had initial apprehensions about moving to a fully online system. The outbound calls also needed to be handled differently and extra training provided, as the new Diabolocom system was now also fully integrated with BBGR's Salesforce CRM.
Other things that needed to be considered included ensuring that individuals still felt part of a team and that levels of productivity didn't diminish with the new working practices.
Supervisory staff also had to adapt to now having staff out of the office, and so visibility of calls and how they were being handled by agents had to be adapted. General management of agents for things such as breaks, availability and call routing all became important when developing the new hybrid model of working too.
How Diabolocom Helped
The flexible and adaptable platform ensured that BBGR had all they needed to have their agents up and running within a week of the 2020 announcement. Diabolocom is fully deployed via the cloud, so any agent working from home could log in and work through one simple login.
The integration with Salesforce enabled all of their agents to make calls and have complete visibility of all their integrations through the simple and easy-to-use interface.
Further, all information about customers and prospects automatically synced with the CRM, allowing management to have total visibility of their customer profiles from first touch through to customer management.
As Diabolocom offers premium voice quality due to its own infrastructure and guaranteed connection quality, hard phones were no longer required and all calls, both inbound and outbound, were all held through the Diabolocom platform.
Further, management could now support their agents remotely through features such as call whispering, listening, instant messaging, intelligent call routing (IVR) and virtual wallboards giving real-time data of where support was needed most.
Outcomes
BBGR has found that staff engagement has increased, as most of their agents have enjoyed the experience of working from home and the flexibility that it provides.
Due to the hybrid model of always having someone office-based, staff have also enjoyed being able to go into the office when able to do so following Government guidelines.
Noticeable changes to the contact centre include:
40% drop in inbound calls, with customers now preferring to use the integrated mail communication now available through the platform
Email communication also saw a significant increase from BBGR customers, rising by 35%
An internal feedback survey run by BBGR showed that 78% of their workforce were happier working within the new remote working model.
"There's no denying it, this has been a real success for us as a business by switching to the Diabolocom platform. It's worked extremely well and we're really happy about how the tool has enabled us to do this," says Alex Carr, Customer Service Manager, BBGR.
"Now that we know that is a way of working that suits our business, and we have the right tool in place to support it, we will be looking to expand this new way of working and will continue to offer this new hybrid home–office working practice."
"We're also looking forward to introducing new features for customers such as webchat and self-serve, as this has been a huge step in improving our contact centre and we are excited to do more."
"We're really happy that we were able to support BBGR through such a significant period of change for them," adds Mervyn Nichols, UK Business Lead at Diabolocom.
"Lockdown brought many significant challenges for businesses globally, and as this case study shows, it is those with the right tools in place that are able to adapt and evolve their working practices to support their business through such challenging times."
For more information about Diabolocom - visit the
Diabolocom Website