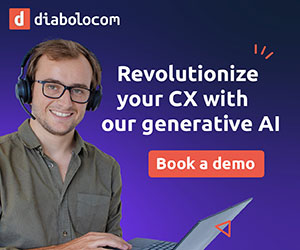 Hager, a renowned global supplier, specializes in delivering innovative electrical solutions tailored for residential, commercial, and industrial buildings.
With a rich history and a vast presence across continents, Hager stands as a beacon of electrical engineering excellence, ensuring the highest standards of safety and efficiency.
As part of its global operations, Hager sought to foster greater unification and standardisation across all its operational countries.
A pivotal aspect of this initiative was the seamless integration with their core MS-Dynamics system and the broader telephony ecosystem, aiming for streamlined operations and an enhanced user experience.
Hager faced challenges with a CRM and telephony system that failed to adequately serve the customer relationship demands across its diverse markets.
Continuous manual adjustments were necessary to tailor the system for different regions. The primary objective became streamlining the setup, unifying the integration process, and enhancing the software's usability and management.
In response to this challenge, Hager turned to Diabolocom as a telephony provider and for its cloud-centric call centre offerings.
Diabolocom provided advanced functionalities crucial for improving customer interactions, optimizing call flow processes, and seamlessly integrating with Hager's established tools and infrastructure.
Oliver Stunk, Head of Technical Application Consulting at Hager, has been following the project with Diabolocom since its inception and he is very enthusiastic about the future of the partnership.
Elevating Operational Efficiency with Diabolocom
In their strategic collaboration with Diabolocom, Hager set forth several key objectives to elevate their operational efficiency and customer service standards.
Firstly, they aimed to standardize the integration of CRM and telephony systems across all European markets, creating a unified and cohesive platform.
Another significant goal was to simplify the software's use and its administrative functions, with a vision to grant greater autonomy to their team of 650 agents.
Furthermore, Hager was committed to enhancing crucial performance indicators, primarily focusing on improving reachability metrics for their clientele while simultaneously minimizing wait durations.
This holistic approach underscores Hager's dedication to excellence in both technological deployment and customer experience.
"What we were looking for is a very easy to administrate and a very easy to use software. And that is what Diabolocom is." Oliver Strunk – Head of Technical Application Consulting at Hager
A Simplified CTI Integration for Microsoft Dynamics CRM
Hager encountered significant challenges with their existing CRM and telephony infrastructure, which consistently fell short in catering to the diverse customer relationship demands across their multiple markets.
The system's inefficiencies mandated relentless adjustments and oversight from Oliver's team, particularly in customising configurations tailored to distinct regions.
The pressing dilemma at hand was not merely to identify a solution but to streamline its implementation, achieve a uniform integration process, and enhance the overall user-friendliness and manageability of the software.
This endeavour underscored the necessity for a system that could adeptly navigate the intricacies of Hager's multifaceted operations.
"We have ten different key users in Germany and they are able to do all the changes, to create new employees, to change scenarios." Oliver Strunk – Head of Technical Application Consulting at Hager
Diabolocoms' Cloud-Based Call Centre Solution for Hager
In response to the multifaceted challenges they faced, Hager opted for Diabolocom, renowned for its cloud-centric call centre offerings. Diabolocom stood out by providing advanced functionalities tailored to meet Hager's specific needs.
These features were crucial not only for elevating the overall customer experience but also for optimizing the management of call flows.
Moreover, a salient advantage of Diabolocom was its capability to meld seamlessly with Hager's pre-established tools and infrastructure, ensuring a holistic solution that was both efficient and cohesive.
"One of the best results is that we only have one interface between our CRM and our telephony for nowadays nine markets." Oliver Strunk – Head of Technical Application Consulting at Hager
A Fruitful CTI Implementation
In a relatively short span of 7 months, Hager's decision to incorporate Diabolocom bore fruit. The solution was not only seamlessly implemented across all countries, but the tangible and quantifiable outcomes were evident.
A unified interface was established between the Microsoft Dynamics CRM and the telephony systems across nine distinct markets.
Impressively, the reachability rate for the eleven agencies operating in Germany increased from 60% up to 90%.
Additionally, customer wait times have been reduced by half, plummeting to less than 20 seconds.
But perhaps one of the most notable advancements was in the realm of operational organisation. Hager introduced the role of 'key users' in each sector.
These individuals took charge of managing user accounts and had the autonomy to craft and modify call flows and scenarios as needed.
This restructuring endowed each sector with the ability to operate independently, catering to its unique needs and specifications, thereby ensuring a more tailored and efficient approach to service.
Hager is planning to integrate a call-back feature on its website using Diabolocom, bolstering its outbound communication capabilities in the process.
The call-back functionality allows website visitors to request a call from the company, rather than waiting on hold or navigating through phone menus.
When a visitor requests this service, agents are automatically notified via Diabolocom. This feature is invaluable for businesses as it improves customer experience by reducing wait times, streamlining communication, and showcasing a proactive approach to customer engagement.
Hager also plans to expand outbound calls campaigns with Diabolocom's software. Indeed, approximately 30% of calls in Oliver's department are outbound calls.
Therefore, Hager plans to optimise outbound calls within personalized and proactive campaigns directly managed through Diabolocom's interface.
Why Diabolocom?
Oliver Strunk, the Head of Technical Application Consulting at Hager, sheds light on the distinct advantages of partnering with Diabolocom.
Foremost, he emphasizes Diabolocom's keen understanding of Hager's unique challenges and how its functionalities are tailored to align with Hager's specific demands.
This synergy ensures a seamless fit, particularly evident in the effortless integration with Hager's pre-existing tools and systems, including the likes of Microsoft Dynamics.
Moreover, Diabolocom's platform boasts an intuitive interface, which not only simplifies the user experience but also empowers consultants and key account users, granting them increased autonomy in both usage and administrative capacities.
Beyond the software, Oliver is quick to applaud the Diabolocom team – a collective of experts who consistently demonstrate their expertise by providing swift and efficient solutions, ensuring that Hager's operations run smoothly and effectively.
Hager and Diabolocom have successfully established a trust-based partnership and a very strong connection between the two companies.
"Working with Diabolocom is like coming home to a family." Oliver Strunk – Head of Technical Application Consulting at Hager
Key Figures
650 agents across all Europe
9 countries
12,100 employees
This blog post has been re-published by kind permission of Diabolocom – View the
Original Article
For more information about Diabolocom - visit the
Diabolocom Website