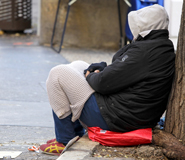 The housing and homelessness charity has been using Hostcomm ContactPro to maintain compliance and minimise costs.
The challenge
Charities like Shelter face a particularly difficult balancing act when it comes to managing outbound calling. Fundamentally, the goal is simple – to reach the maximum number of people and inform them clearly and concisely about what they could do to help.
However, charities are also subject to the same regulations and service expectations as any other call centre. As a result, it is necessary to call responsibly, maintain Ofcom compliance, and avoid the negative reaction that can come with misuse of dialler technology.
The solution
ContactPro – an affordable hosted predictive dialler system – has been deployed to support the charity's outbound calling campaigns, balancing the charity's goals with the complexities of maintaining service standards.
"As a hosted solution, ContactPro is quick and easy to implement, easily scaled up and down to meet demand, and powerful enough to support Shelter's large-scale campaigns," said Chris Key, Director at Hostcomm. "Crucially, the platform makes compliance, security, and standards more convenient to manage – so Shelter can focus on the good work it does, not the practicalities of its dialler."
The results
The solution has played a role in Shelter's recent Welcome Calling programme. Through Welcome Calling, new donors were welcomed with a call from somebody the charity has previously helped through the distress of homeless or housing issues.
The campaign gave supporters the chance to speak directly with the people their donations help, while giving Shelter the opportunity to encourage retention.
ContactPro makes it easier for Shelter to maximise results and deliver excellent service while keeping costs down. While the use of a predictive dialler to eliminate downtime can increase agent productivity by as much as 300%.
Charities can use targeted lists, limit the maximum number of call attempts to a single telephone number, employ logic-based scripting to keep agents on topic, and more. In addition, card payments can be taken through an integrated PCI-compliant system that keeps cardholder data secure.
"Hostcomm has been so helpful and the team has listened to our needs from the start," said Paul Butland, Early Retention Manager at Shelter. "Setting up ContactPro has been a hassle-free and stress-free experience, free from software or licences, easy to use and simple."
For more information about Hostcomm, visit their website.
---