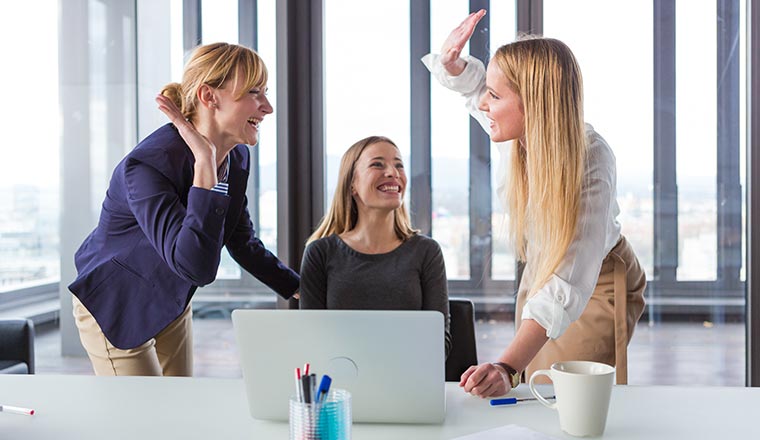 Utilitywise offers businesses a better way to buy and manage their energy and utility services. It's a young, fast-growing company.
Walking round the office, it feels busy and you get a strong sense that everyone is determined to do their best for customers, especially since their public listing sales growth is a key focus.
But the team is experienced and they also know that only happy customers keep renewal rates high.
They've embraced the Net Promoter Score methodology and they chose CustomerSure software to measure their performance and improve customer satisfaction.
We interviewed Suzy Rand, Operations Manager.
We have some unique technology and so far our consultants have helped over 27,000 small, medium and large businesses across all sectors to save time, effort and money. We manage their energy needs from procurement to account management.
People like working at Utilitywise. It's fast, friendly and energetic. We make utilities fun!
What challenges were you facing?
We're growing fast, but in a competitive market we can only continue to grow if we retain customers and increase our renewal rates. That means we have to be top of the league in customer satisfaction.
How did CustomerSure help?
We chose CustomerSure because it was recommended to us. We weren't using anything else previously and we got feedback up and running pretty much straight away.
We're an experienced team, and because we're all experienced we know that keeping satisfaction high means:
We have to collect feedback to make sure we understand what's important to customers and how well we're doing.
We need to be proactive and move quickly if ever we receive a complaint.
Above all, we have to act on the feedback we receive so that customers can see that we listen and that we care enough to take action on what they tell us.
The customer comments that we receive are incredibly useful. They've helped us shape when, how and in what format we contact our customers, and how best to respond when they call us.
We like the clear dashboards and we're extending our use of the system to break out the data within teams as well as measuring our overall performance.
Customer satisfaction continues to rise in all areas, since we introduced CustomerSure.
What results have you achieved?
We feel we're much more proactive to customer needs. Our consultants take pride in getting good feedback and they find the comments are very helpful for personal development.
We use Net Promoter Score to measure our progress, and in the first three months we increased our Net Promoter Score from 38 to 63. Customer satisfaction continues to rise in all areas since we introduced CustomerSure.
What word or words sums up your experience of CustomerSure?
Effective.
What advice would you give someone about customer feedback?
Have a clear idea of what you're trying to achieve.
Be aware of who you're sending satisfaction surveys to and see it from their point of view. Don't overload the customer with questions as it becomes tedious and overwhelming.
This case study has been re-published by kind permission of CustomerSure– View the original post
To find out more about CustomerSure, visit: www.customersure.com
---