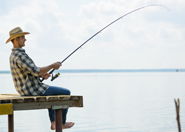 John Caddell explains how interaction analytics can help you catch mistakes in your contact centre, before they cost you customers.
Four Seasons Hotels have stellar reputations for customer service. Company founder Isadore Sharp described one of the tools they use in his autobiography Four Seasons: Story of a Business Philosophy:
Next up [in our daily review] is a review of the previous day's mistakes in something we call the Glitch Report. Every department in the hotel is represented at the morning meeting, and each has a printout detailing what has gone wrong and what steps may already have been taken to correct course. The Glitch Report ensures that every hotel department knows what happened and which guest it affected.
We might have missed a guest with something as simple as turndown service, and everybody listens to the department head responsible as he or she articulates what went wrong. That person will go to the root cause of the problem and tell everyone what will be done to fix it in that guest's eyes.
Does your company have a Glitch Report? Probably not. And the reasons are understandable. Your business, perhaps, cannot be as customer-service-focused as an expensive hotel chain. And it's one thing to write up and review a "Glitch Report" for a single property, another to apply it across an entire enterprise.
On the other hand, most businesses have the raw materials for their Glitch Report sitting in their data centres. Their recorded customer interactions have all that and more. Do you think customers, when they call you or chat with you, will tell you what they are not happy about? Yes, they will. The only problem is finding those instances. For that you need an interaction analytics system.
This type of system allows you to search your recorded calls, chats, and emails to find instances where customers are not happy with their treatment. Phrases like "connect me to your supervisor," "this is ridiculous," or even "you people" are indicators that a customer glitch is occurring.
Left untended, these glitches can lead to service cancellations, negative publicity or, worst of all, something that goes viral and blows up the internet. But with interaction analytics, a system like Isadore Sharp's is possible – a regularly produced list of customers at risk, which you can use to reach out, apologise, and deal with any unresolved issue.
You don't need to be a hospitality professional to treat your customers as prized guests. It just takes the right system, a culture that seeks out mistakes so they can be corrected, and, perhaps most of all, the will to make it happen.
With thanks to John Caddell at Nexidia
---