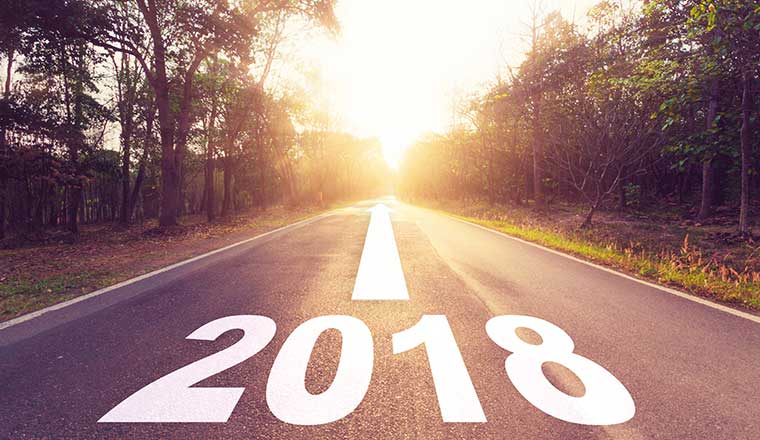 Mark Brewer makes three predictions about the future of three contact centre technologies, focusing on 2018 and further beyond.
1. Uptake of the Internet of Things (IoT) and "Digital Twin" Technologies Will Grow
The Internet of Things (IoT) and so-called "digital twin" technologies are poised to have a huge impact on the service sector, reducing costs, maximising data analytics and extending the lifespan of products.
Previously, when, for example, an elevator broke down, the customer would have to phone up a service engineer reactively. This approach is highly inefficient as the individual engineer may have little idea what is wrong with the equipment, leading to a low first-time fix rate and a disappointed customer.
With IoT sensors, the asset or machine becomes "smart" and is placed at the centre, sending data back to the service centre, enabling diagnostics to determine issues that may arise in a day, week or month's time.
It is no surprise that predictive maintenance is where the big benefits are first realised from IoT by asset-intensive companies wanting to optimise their service efforts. The Predictive Maintenance report forecasts a compound annual growth rate (CAGR) for predictive maintenance of 39% over the timeframe of 2016–2022, with annual technology spending reaching US$10.96 billion by 2022.
Now let us add in the concept of digital twins, which represents physical objects in the digital world. Previously, the manufacturer's knowledge of a product stopped once it left the factory. But now, via the feedback made possible through IoT, you can start to learn the usage, behaviour and performance of these products in the real world, and even make engineering changes to improve them over time.
This is a hugely important shift that helps complete the feedback loop, leading to smarter product design, more efficient service and better-performing products. You can even monitor customer usage patterns in order to modify or remove unpopular features over time. Such an approach is already being applied in the automobile sector, where connected cars send back huge amounts of data to be analysed and used to engineer better machines, as well as alerting when and where faults may start to appear.
The good news is that it can also be applied retrospectively to legacy products. Construction machine manufacturer Caterpillar has plenty of equipment that is 10–20 years old. But it has been able to fit them with smart sensors to measure tire pressure, temperature, oil levels, and so on. It is a win-win for customer and service organisation alike, minimising equipment downtime and enhancing product development and improving service efficiency. The approach is said to have saved Caterpillar millions of dollars already.
2. AI-Powered Service Calls May Double in 2018
AI-powered voice assistants represent a second major opportunity for service organisations in 2018. Many calls into a service helpdesk are uncomplicated queries, like establishing opening hours, or determining when an engineer is due to arrive, which means they are simple enough to be answered by a bot.
These simple queries drive significant potential for companies to connect AI-powered voice assistants behind the scenes to enterprise software with capabilities such as self-service diagnostics or scheduling optimisation engines, to automatically offer appointment slots. This can both make businesses more effective and lighten the load for a stretched contact centre agent workforce.
One company that is addressing this market is Amazon, who recently launched Alexa for Business to employ Alexa in organisations across the world. We can expect this to be a catalyst for the deployment of voice-activated service calls the coming years. This AI-powered approach is going to get increasingly important not just in terms of the quality of service you can deliver, but in the context of growing skills shortages in the industry.
Looking further forward, not only will Alexa provide services to the end user, but think of how a voice-activated step-by-step maintenance procedure could be of tremendous value to a service engineer – "Alexa, what is the next step after removing the motor assembly?"
The latter is not to be underestimated. In the recent global IFS Digital Change Survey, surveying 150 decision makers in the service industry, "recruiting/training/retaining skilled technicians" was rated as the greatest inhibitor to growing service revenue, with over a quarter (28%) of organisations claiming to feel either slightly or totally unprepared to deal with the skills deficit.
3. By 2020, Self-Servicing Could Grow by 50%
We are also going to start seeing a lot more augmented reality (AR) experiences used to put the customer in control of operating or servicing their own products. Just think of a Nespresso machine, or a Dyson vacuum cleaner. Both companies have invested significant sums in helping consumers – with the aid of their smartphone and a QR code – to access visually overlaid step-by-step instructions on usage and repair.
The same kind of model could be applied to more complex systems within an industrial environment, including engines, boilers or even an entire manufacturing line, providing detailed and highly customised plans for users to work from – without any of the superfluous information usually found in manuals. Which raises another benefit – AR experiences do not require language translation.
This AR vision shares many of the same benefits as the IoT, digital twin and AI approaches listed above. It will help maximise the time of a limited pool of service engineers and also create a better customer experience. Many consumers would rather perform their own routine fix than take half a day off work to wait for an engineer, for example.
We can't underestimate the Apple effect here: with AR being built into iOS handsets, it's only a matter of time before the firm democratises and monetises such capabilities via an intuitive, user-friendly platform. As well as downloading apps and music, think of downloading an AR experience.
How to Get There in Reality
There is clearly plenty of opportunity to drive a better customer experience, but for organisations to reap the benefits a few things need to happen. It is important not to think of vanguard technology as an end goal in itself.
First up, make a value-based business case for any new approaches. That might mean wanting to increase first-time-fix-rates, offering new outcome-based contract types or simply reducing costs by ensuring engineers are only dispatched when strictly necessary.
Once you have established the business case, you might need to break down traditional organisational silos between engineering, design and service. An AI-assistant or AR experience is only as good as the engineering data you are able to populate it with. It works two ways, though, as the feedback from product sensors will help R&D teams design and build better products going forward.
Ultimately, you need the people, processes, data and systems all optimised to capitalise on these emerging approaches and reap the full benefits.
To find out more, visit: mplsystems.co.uk
Published On: 22nd Jan 2018 - Last modified: 24th Jan 2018
Read more about - Industry Insights, IFS
---