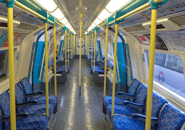 Paul Dunne looks at the role of flexible working in maintaining productivity in the event of a tube strike or similarly disruptive event.
The recent tube strikes brought London to a standstill and caused utter chaos for people trying to get to and from work. These occurrences are only getting more frequent: the number of working days lost to tube strikes doubled last year, with workers spending the equivalent of 788,000 days on strike – up from 444,000 in 2013 and 249,000 in 2012 (according to the Mail Online). It's a worrying trend, and one that looks set to continue causing disruption to businesses and working professionals.
The next round of tube strikes – whenever they now may be – will once again challenge companies to remain productive in spite of the gridlock. On the other hand, it will also serve as a way to demonstrate the value of flexible working in allowing employees to be productive and engaged regardless of what circumstances are keeping them out of the office.
These events will serve as the wake-up call contact centres need
For companies that are less well equipped to deal with disruption, these events will serve as the wake-up call they need to develop a more comprehensive and flexible strategy.
If both employees and their employers take this opportunity to trial and appreciate the benefits of flexible working rather than wasting their time caught in traffic, we can expect to see greater acceptance for the practice moving forward.
Employees already take calls from outside a traditional office environment
The call centre industry is particularly well placed to demonstrate how flexible working helps companies deal with disruption, as a large number of employees in the field already take calls from outside a traditional office environment.
Connected mobile devices, including headsets, have extended the call-centre workplace well beyond the four walls of the office, making collaboration possible for a disparate group of people while empowering managers to support employees remotely.
The UK government has made flexible working an option for all employees
Add to this the UK government's decision to make flexible working an option for all employees in the country last April, and it's clear flexible working is moving up the agenda as a means to modernise businesses' work culture as the line between our professional and private lives continues to blur.
People make work calls on the bus, from their cars, sometimes while still in bed, and with this shift in mindset must also come a rethink by businesses when it comes to helping employees work productively how and when they need to.
Plantronics now have a fully flexible work environment
At Plantronics, we have experienced first-hand how smarter working schemes can improve a business's daily operations and help boost overall job satisfaction. In 2011, Plantronics implemented a transformation of its offices in Swindon, combining three offices into one and reducing its physical footprint by 50%.
This approach, while radical at the time, has proved so successful that it was rolled out globally in 2012 and saw the company develop a fully flexible work environment that has gone on to boost efficiency and productivity even further. In fact, just six months after the initiative was put into place, employee satisfaction rose from 61% to 85%.
While there is always scope for improvement, flexible working has come a long way and there is little doubt it delivers a great deal of value to businesses and their employees.
When it comes to unpredictable disruptions like tube strikes or extreme weather, working flexibly makes the stresses of getting to work on time and meeting deadlines a thing of the past.
The technologies needed to achieve this are now well established, and it's now up to businesses to ensure they have a solid strategy in place and to encourage a smarter working culture for their employees.
With thanks to Paul Dunne at Plantronics
Published On: 26th Aug 2015 - Last modified: 18th Dec 2018
Read more about - Archived Content, Poly
---