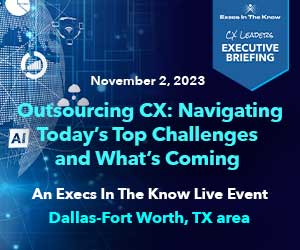 Communication can be difficult at the best of times. But how do you ensure it is as effective as possible when you're an Indian offshore call centre catering for customers with a different cultural background? Declan Mulkeen investigates.
The honeymoon period for the offshore call centre is officially over. Customer and media negativity is continuing and, as a result, contact and support centres in India are being placed under enormous pressure to improve. In addition, the availability and quality of graduate English speakers in these locations is reducing rapidly, placing increased strain on internal human resources (HR) and training departments to find and train suitable recruits.
In a recent survey published in the Observer, 51% of UK consumers stated that they were appalled by call centres outside the UK. Further research conducted by Communicaid in the summer of 2006 has revealed that call centre agents' lack of cultural understanding and the ability to empathise was the main restraining factor in communication between offshore call centres and UK-based consumers.
But just why are graduates thought to be the appropriate industry standard for agents in the Indian call centre industry, and what challenges does this create? Also, why has the training provided so far failed the agents operating out of the sub-continent?
In this article, I want to explore the challenges facing the offshore call centre industry from a culture and communications perspective and to present cultural intelligence as the missing ingredient that could facilitate the promised higher levels of customer service, improved rates of customer retention and, ultimately, enhanced cost savings.

India's great wealth of potential
The strategy of using graduates as call centre agents in India originally stemmed from the need to have educated, motivated individuals with good English language skills to service the lucrative western markets. With guarantees from the Indian Government that there would always be a plentiful source of highly proficient English speaking graduates, recruiting these alumni in to the Indian contact centre industry became part of everyday life.
However, with concerns now being raised that the pool of suitably qualified English speakers in these locations is beginning to shrink, organisations need to be reviewing their strategy and addressing this issue now. The offshoring and outsourcing sector is expected to double by 2009, therefore any recruitment pressures that organisations are facing today are only set to get worse.
Furthermore, recent research is clearly showing that customers are not happy with the level of customer service they are receiving and that a lack of cultural understanding is the main cause, indicating that cultural training is not being addressed within current training programmes. All of that said, this is not to say that offshoring cannot work.
Taking it to the next level: cultural intelligence
Many of the problems that call centres experience with their customers are a result of misunderstandings on both a linguistic and cultural level. While this has been increasingly recognised by contact centres, the training that employees receive continues to focus primarily on language and places little emphasis on culture. This is simply no longer sufficient. Employees of contact centres need to take the next step in their development so as to communicate more effectively with people from other cultures and therefore improve overall customer satisfaction and experience. What they need is cultural intelligence (CQ).
A person with cultural intelligence is able to apply their understanding and knowledge of another culture and successfully interpret and adapt to new cultural situations. Cultural intelligence encompasses the knowledge, motivation, skills and behaviours that are necessary for effective communication across cultures to take place:
Knowledge.

Cultural intelligence is knowledge about another culture, but also knowledge of one's own culture and understanding of how it influences individual behaviours. A person with CQ can use this knowledge to identify specific behaviours and attitudes of another culture and effectively adapt to them.

Motivation.

Cultural intelligence is also having the motivation to learn about and experience other cultures as well as the willingness and ability to change one's own mental processes and attitudes to those of the other culture.

Skills.

Cultural intelligence is having the right skill set so as to interact effectively in another culture. This includes communication, interpersonal, empathy and rapport-building skills, all of which are key factors for successful interactions with people from a different culture.

Behaviours.

Behaviours are an essential part of cultural intelligence, but since they are often so ingrained in a person's character, this is one of the hardest things to change and develop. Being able to interpret a situation and use the appropriate behaviour is essential for successful cross-cultural interactions.
Cultural intelligence takes communicating across cultures to the next level. While it may take time and patience to learn and develop a person's cultural intelligence, it is possible to increase it so that almost immediate differences are noted. Following are some useful tips that can help contact centres start ensuring that their employees have the right skills to interact more successfully with people from different cultures.
How to develop cultural intelligence
Contact centres need to ensure that cultural awareness training is implemented in existing programmes and includes a number of methodologies. Firstly, this type of training must have culture-specific and culture-general elements. That is, the training should provide participants with specific knowledge about a culture and general knowledge about the concept of culture and its influence on behaviour.
Experiential methods should be introduced so employees can learn by doing. This is the most effective training method and allows people to experience and learn through practice. Finally, time should also be dedicated to analysis of 'critical incidents' as this teaches people to think about realistic situations and develop problem-solving and observational skills.
Alongside the cultural awareness training, and as part of an employee's personal development and skills training, there are certain activities that should be set as standard. These include: communication skills training; empathy and relationship development; training which is focused on learning to be observant and responsive; and training which focuses on changing specific behaviours and attitudes. Employees also need to have the ability to reflect on personal experience as well as having continuous interaction with people from different cultures in order to practise on an individual basis.
It is extremely important that the training department offers constant support and evaluation of individual progress in addition to long-term planning and employee retention incentives. A major problem that many contact centres are experiencing is high attrition rates. Regardless of the country that experiences such problems, there needs to be employee incentives in place to ensure that the best staff are rewarded on a regular basis. Ultimately, this will result in employees remaining loyal.
Characteristics of a person with cultural intelligence
So, just what does a culturally intelligent person look like? In all likelihood, an individual who can demonstrate a level of cultural intelligence will possess a number of characteristics, including:
Motivation and commitment
Empathy and mindfulness
An open-minded and non-judgemental attitude
An ability to question the validity of stereotypes
Self-awareness
Knowledge and awareness of cultural differences
An understanding of how culture affects behaviour
Excellent interpersonal and communication skills
An ability to read cultural cues
An ability to change and adapt appropriately to different situations
Cultural intelligence is more than just knowing about another culture or being able to speak the language. It is the ability to identify individual and cultural behaviours and adapt so that communication and interactions across cultures are more successful.
By adopting such an approach to current training programmes, organisations can begin to rectify the communication problems many are facing and ensure that customers leave a call feeling satisfied that the agent was empathetic towards their problem and, more importantly, solved their issue quickly and efficiently.
Developing cultural intelligence is not necessarily the silver bullet that will cure the ills of the outsourced call centre. However, it will certainly go a long way towards improving levels of empathy during customer and agent interaction. Companies need to recognise that remaining stationary in their approach to offshore training is not an option.
As the industry matures, it is essential we all continue to evolve our understanding of the factors that influence the outcomes of customer interactions in a contact centre context. Only by understanding the communication challenges facing offshore call centres will the promised higher levels of customer service, improved rates of customer satisfaction and, ultimately, the expected cost savings be realised.
---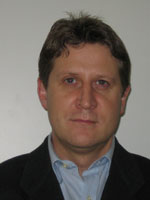 Declan Mulkeen is marketing director at the culture and communication skills consultancy Communicaid
Tel: +44 20 7648 2140
Website: www.communicaid.com