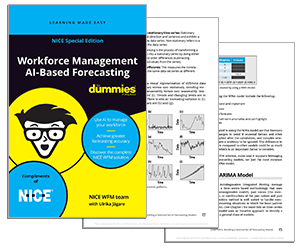 While today's forecasting methods are amazing, it's still not possible to define the perfect forecasting formula that will account for all possible scenarios.
In this eBook, you will discover the basics of forecasting and find out what the most common challenges are in WFM, as well as how to tackle those challenges.
It goes on to explain the value of workforce management (WFM) AI-based forecasting and how it drives business results up.
White Paper written by: NICE
Published On: 19th Nov 2019 - Last modified: 14th Apr 2020
Read more about - Archived Content, NICE
---