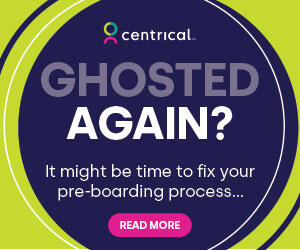 Whether employees are reboarding or offboarding, the employee Performance Experience (PX) strategies can help ensure a smooth, aligned, and optimized process.
In this blog, we'll explore the fourth and final stage of the employee lifecycle, transition, and how the PX Methodology can ensure a smooth, optimized exit or role change for employees.
The Performance Experience Methodology During the Transition Stage
The Performance Experience
A few words about the transition stage:
Whether employees are going through offboarding, or are reboarding while transitioning into a new role within the same organization, this stage is quite similar to onboarding.
They may be excited about their new role, whether it's internal or external, and the opportunities it presents.
However, they might also feel anxious about meeting expectations and leaving their previous team or the company altogether.
In any case, leaders should ensure that those going through reboarding are confident and enthusiastic as they step into their new roles.
Offboarding should also be a smooth and positive experience. For departing employees, a positive experience not only provides valuable insights but can also leave the door open for potential return or encourage departing employees to recommend the company to their network.
The Strategies
Below is an overview of each strategy and how it can be applied to the transition stage.
Reboarding Alignment
Providing a guided transition into a new role ensures a smooth, effective adjustment and sets your employees up for success.
We recommend introducing the reboarding employee to their team(s) and new supervisor, as well as providing orientation (including new policies and procedures) into the new role.
Clearly communicate expectations and responsibilities, while also identifying goals and targets.
Engaging With New Teams…and Their Dynamics
Transitions are a time of adjustment for the reboarding employee, their new team, and their supervisor – and because human beings are involved, it might not always be the easiest situation.
However, relationship building greatly helps mitigate the impact on job satisfaction for everyone. Below are a few basics and strategies.
Intros, Reconnections, and Networking
Relationship building should first and foremost incorporate introductions, reconnections, and networking.
In addition to the employee's new team and supervisor, also make introductions and encourage networking with other relevant colleagues, stakeholders, and any teams with whom the employee will be collaborating.
Dynamite Dynamic Support
The reboarded team member may need additional help to navigate changes in team dynamics – especially if they are now leading their own team or collaborating with new colleagues and stakeholders.
Build understanding and trust by encouraging open communication between team members and supervisors, as well as collaborative and teambuilding activities.
Provide Targeted Feedback, Training, and Development
Successful reboarding requires the best, most appropriate training and development – and fast, meaningful feedback. These strategies will set your reboarded employees up for long-term success:
Identify any transition-related learning and skills gaps and provide self-guided training or development opportunities to help employees gain the needed skills and knowledge.
Leverage AI to easily personalize the learning materials and overall experience, (while limiting the need to employ additional training resources).
Fight the forgetting curve and help employees better retain their new skills with ongoing refresher training and knowledge checks.
Recommend (or implement) mentorship programs. These can greatly aid employees both personally and professionally during the transition and help reduce job shock and attrition.
Optimize Processes With Feedback
Up to this point, we have focused on reboarding employees. But performance experience optimization strategies apply to both reboarding and offboarding – which are just as important as onboarding (especially for reboarding employees).
Evaluating these programs can provide valuable insights to help optimize each process. We recommend the following:
Reboarding Feedback Strategies
Utilize Surveys
Surveys are effective tools for gauging employee sentiment, the overall process effectiveness, and opportunities for improvement. In addition to a long-form survey, we also recommend micro-surveys.
These are brief, targeted, and sent at regular intervals to capture real-time sentiment and enable leaders to quickly identify and address any emerging issues or concerns.
Check-In Meetings
Whether they are in-person or virtual, scheduled check-in meetings with reboarded employees are a must.
These discussions provide a platform for employees and supervisors to engage in an open, productive dialogue, where the employee can speak about their experience and any challenges and receive suggestions and guidance.
Offboarding Feedback Strategies
Exit Interviews
Structured exit interviews are a great way to get feedback from departing employees. During this discussion, the interviewer should ask about the employee's reasons for leaving, their overall experience, and any suggestions for workplace or offboarding process improvement.
Surveys and Anonymous Feedback Channels
Ask departing employees about their experience and satisfaction with their role and the company overall, as well as their reason for leaving, and any suggestions for enhancing the offboarding process.
Also, consider asking for feedback anonymously. Exiting employees might be reluctant to share truly candid thoughts for fear of burning a bridge, and incorporating anonymous feedback channels, such as online surveys or even suggestion boxes, can be an effective way to glean honest feedback and insights.
A Partner
A connected Performance eXperience Platform provides a complete solution that enables optimal employee performance from onboarding and beyond and supports your organization's transformation.
The platform includes every required capability to support each of the performance experience strategies, including targeted microlearning, AI Microlearning, real-time performance visibility, augmented coaching, advanced gamification, and Voice of Employee.
Centrical customers have experienced solid results, including:
15% increase in CSAT scores
50% faster onboarding
30% reduction in early attrition
Key Takeaways
We've just explored the fourth stage of the employee journey, transition, and how organizations can apply the four strategies (align, engage, perform, and optimize) to ensure a seamless, effective, and optimized experience.
Below are a few key takeaways:
Change can be at once exciting and unsettling. Remember that employees are human and take a people-centric approach to make the processes positive, smooth, and productive.
Align reboarding employees by facilitating introductions, reconnections, and networking. We also recommend supporting new team dynamics through training for new team leaders and encouraging activities such as team building.
Successful reboarding requires targeted training and development and fast feedback. Ensure that reboarded employees have the personalized learning and coaching resources that they need in the moment of need.
Whether the employee is reboarding or offboarding, it is important to optimize feedback on their experience and the process. This can be done via surveys, meetings, anonymous feedback channels, and other personalized methods.
This blog post has been re-published by kind permission of Centrical – View the
Original Article
For more information about Centrical - visit the
Centrical Website