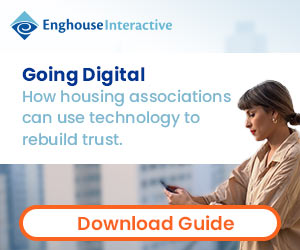 Enghouse Interactive will be hosting a free webinar, entitled 'The Latest Look at a Microsoft Teams Contact Centre' at 9a.m. GMT on Tuesday 1 November 2022.
The event will assess the challenges organizations face in delivering the optimum customer experience through the contact centre and how the combination of Microsoft Teams and Enghouse Interactive solutions can help address and resolve them.
The webinar will be hosted by Anna Stokes, Director of Product Management, Enghouse Interactive. She will demonstrate the company's latest native Microsoft Teams Contact Centre and highlight recent key changes in the architecture as well as showcasing the broad range of benefits businesses can achieve by enabling Microsoft Teams for the contact centre.
Organizations across the globe are adopting Microsoft Teams to provide a backbone for greater collaboration and deeper communication. As they move forward on their Teams journey, they increasingly understand that integrating it with the contact centre enhances the value they can get from the platform.
Stokes does, however, advise that in doing this, businesses trust an experienced, Microsoft certified partner such as Enghouse Interactive who has the right knowledge and functionality to deliver the integration model that best aligns with their current and future needs.
"While Teams does offer some basic customer service functionality, it isn't a feature-rich contact centre platform," she said. "Companies therefore need to integrate Teams with a best-of-breed contact centre solution, like the Enghouse Interactive Communications Center, if they want to achieve real benefits."
According to Stokes: "Integrating your contact centre with Microsoft Teams drives greater efficiency, especially around telephony costs, increases flexibility, by enabling the easier routing of interactions, boosts productivity, by allowing agents to handle more calls and bring down average handling time, all while enhancing the customer experience through a more joined-up approach."
Webinar attendees will have the opportunity to find out more about how the combination of a state-of-the-art contact centre solution that fully and natively integrates on the Teams platform, together with Microsoft Teams itself, supports an enhanced customer experience while maximizing the unified communications investments the business has already made.
Click here for more information and to register for the event.
For more information about Enghouse Interactive - visit the
Enghouse Interactive Website