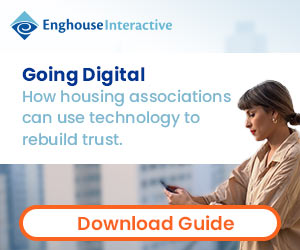 Enghouse Interactive has announced the release of Proteus Call Accounting for Microsoft Teams. This advanced call analytics application helps businesses in their migration planning and ongoing management of call activity on Microsoft Teams.
The new initiative follows Microsoft's release of their Call Records API enabling organizations to analyse their activities on Microsoft Teams in detail.
Empowered by this new release, Proteus' ability to deliver call record analysis assists organizations using Teams in multiple ways.
Cost management is facilitated by analysing adoption rates for Teams features, such as audio calls, video calls and chat.
This helps with planning networking requirements and the identification of unused assets for discontinuation.
Additionally, Proteus shows the breakdown of standard calls over the public switched telephone network (PSTN) versus native Teams calls, helping business users identify key trends and make decisions that deliver cost savings.
Migration planning for large organizations transitioning from on-premise PBX systems, or Microsoft Skype for Business, to Teams, is made simpler with Proteus, which provides detailed usage analysis for all types of PBX.
Proteus also measures the quality of service for Teams and Skype for Business environments. Employee performance is monitored on Teams to ensure they are not overworking and that they are remaining productive, and KPIs are being met. Device and platform information can also be analysed.
Trevor Davis, Head of Products, Enghouse Interactive, said: "The new Proteus interface for Microsoft Teams was developed after collaborating closely with Microsoft as part of its Technology Adoption Program."
"Users of the new application will benefit from being able to tap into a wide range of new business insights, system usage, including service quality, and device specific information, such as operating system and headset type," he added.
"Everything they need to make strategic business decisions about their telephony usage is at their fingertips."
Unicode Systems, a partner of Enghouse Interactive, has tested the new Proteus functionality across several live customers who have recently migrated to Microsoft Teams, helping Enghouse to ensure the product was validated prior to release.
Dave Elston, Managing Director, Unicode Systems, said: "Having worked with the beta version of Proteus Call Analytics solution for Microsoft Teams for several weeks, we are confident that the data provided continues, and even improves upon the business intelligence delivered by Proteus."
"Most of our customers use Proteus for cost management and fraud detection and will continue to do so as these businesses migrate to Teams."
"These often complex system migrations will require planning and on-going management for which Proteus is the ideal solution."