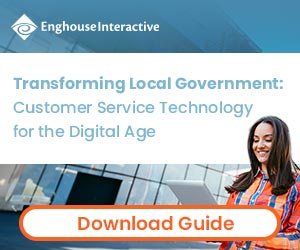 Enghouse Interactive has released Proteus Cloud, a new hosted version of its call accounting application, Proteus.
The new solution provides organizations with a detailed analysis of their communications systems and the costs incurred, helping identify usage patterns, customer journey experience, cost savings and productivity improvements.
The release of Proteus Cloud is in line with a broader migration of unified communications platforms to the cloud.
"As customers move to Microsoft Teams and other cloud-based unified communications platforms, there's an expectation that the call accounting or call analytics package they use will be cloud-based as well," said Trevor Davis, Head of Products, Enghouse Interactive.
"In launching Proteus Cloud, we are responding to market demand largely on the back of integration work done with the cloud-based UC platform Microsoft Teams. We currently host an element of Proteus in the Microsoft Azure environment so it is a natural progression to put the rest of Proteus in the cloud for customers to consume it as a cloud service."
More directly, Enghouse is seeing growth in demand from customers to have a cloud-based call accounting option, even when run alongside an on-premise solution.
The use of Proteus Cloud gives businesses greater visibility and reporting capability across their communications systems estate. Most native reporting systems can only provide information on a single reporting platform.
However, using an independent vendor like Enghouse Interactive together with a cloud-based solution like Proteus Cloud allows businesses to report on all business-wide systems such as Microsoft Teams, contact centre or attendant solutions.
As Davis puts it: "It gives you a holistic picture and enables you to see the call journey end to end, including how calls are routed into and out of the contact centre and how they're handled within the back office."
Proteus Cloud enables businesses to streamline the collection of data from a Microsoft Teams environment. The new solution incorporates a proxy service that allows customers that are collecting call detail record (CDR) information from the Teams environment to go through Proteus Cloud via a single gateway, eliminating the onerous process of setting up new firewall rules and gateways to avoid data blockages.
Proteus Cloud is available in two distinct editions. Proteus Enterprise is an advanced, scalable, call accounting application that provides detailed analysis of an organization's communications, designed for the medium to large corporate environment.
Proteus Trader is a strategic tool used to verify trader usage of turrets, monitor PSTN and private wire assets and demonstrate compliance within a heavily regulated industry, targeted at finance businesses – from single trading floors to international trading companies – Proteus Cloud is a true multi-tenant solution, able to securely host multiple customers within a single environment.
Both editions are now available under the Proteus Cloud banner in addition to their existing on-premise versions.
For more information about Enghouse Interactive - visit the
Enghouse Interactive Website