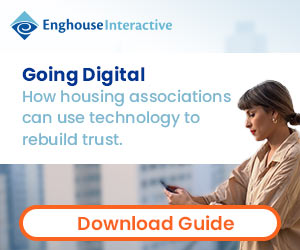 Enghouse Interactive will be showcasing its latest omnichannel contact centre and call accounting solutions on Stand H2-A48 in Hall 2 at the 39th GITEX Technology Week (Dubai World Trade Centre, 6-10 October 2019).
Enghouse will be running live demonstrations throughout the event of its on-premise and cloud contact centre solutions, including Communications Center (CC) and Contact Center Service Provider (CCSP).
It will also be showcasing Proteus, its advanced business intelligence reporting and analytics application, designed to provide detailed analysis of communications systems, along with its Quality Management Suite (QMS), which features multichannel recording.
"In the last few years we have seen a shift towards cloud-based solutions in the Middle East," said Richard Buckham, channel director, Enghouse Interactive.
"Businesses are looking for more flexible cost-based models to deliver contact centre solutions – and moving to the cloud fits well with these aspirations. Enghouse Interactive can cater to these needs as our solutions encompass both cloud and premises-based models."
At GITEX, Enghouse Interactive will be focusing on how its solutions help businesses to enhance the customer journey along with the potential to extend the contact centre through integration with collaboration tools such as Microsoft Teams.
"Improving the customer journey and more specifically, removing customer pain points from first to last touchpoint is key to customer loyalty and retention," added Buckham.
"Just one bad experience could lead to the customer never buying from you again." Our solutions help businesses plan and anticipate how the customer is likely to act, enabling them to put measures in place to enhance and streamline the customer journey.
Enghouse Interactive will also be joined at GITEX by several of its key partners, including Intertec Systems, Metelco, MAK Group and Voxtron Middle East, who bring to the table a wealth of expertise in integrating and installing Enghouse solutions along with training and support.
To discuss this, and also to find out more about how to streamline the customer journey, delegates can book a meeting with the Enghouse Interactive team at the show to discuss their requirements and challenges in more detail.
For more information about Enghouse Interactive, visit: www.enghouseinteractive.com