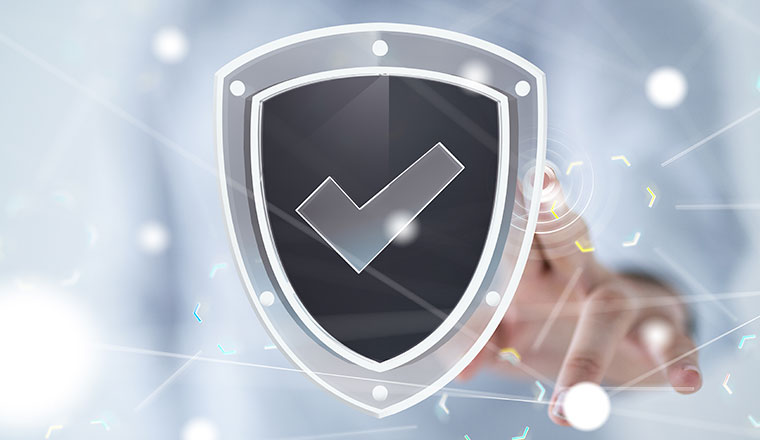 At EvaluAgent, protecting systems against cyberattacks and ensuring that platforms are always available has been a top priority from the very first day.
With this in mind, the company are proud to announce that they have recently been awarded the Government-backed Cyber Essentials accreditation.
The Cyber Essentials scheme is part of the UK Government's National Cyber Security Strategy and provides an independent assessment of the essential security controls that organisations must have in place to mitigate risks from internet-borne threats.
It addresses the five key controls that when implemented correctly prevent around 80% of all cyberattacks:
Secure configuration
Boundary firewalls and internet gateways
Access controls and administrative privilege management
Patch management
Malware protection
EvaluAgent are happy to report that they passed with flying colours, an acknowledgement that all their processes adhere to best practice.
As a result, EvaluAgent's customers can rest assured that in the event of a cyberattack, they have the policies and procedures in place to ensure any data is safe and our platform continues to deliver near perfect uptime.
Developed as a collaboration between the UK government and the very best cybersecurity professionals in the UK, the Cyber Essentials accreditation is now universally recognised as a sign of an organisation's commitment to quality and excellence.
In addition, achieving this accreditation also sets EvaluAgent firmly on the road toward additional important compliance such as the EU General Data Protection Regulation and ISO 27001.
Reg Dutton, EvaluAgent's Customer Success Manager, summed up the news, "It's good to know that all our cybersecurity ducks are in a line!
"Since day one, we have always taken all the steps necessary to ensure we have the processes in place to safeguard any data and our platform maintains near perfect uptime."
This news story has been re-published by kind permission of EvaluAgent – View the original post
To find out more about EvaluAgent, visit their website.
---