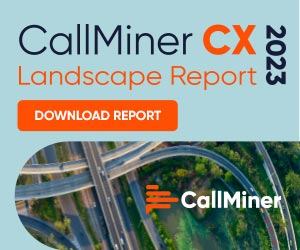 Training your team to excel on the job requires attention to detail and a willingness to adapt methods to match individuals' needs.
The very best employee coaching programs incorporate mainstays such as frequent meetings and one-on-one interactions to make the most of time spent on training.
However, other techniques, such as partnering teammates with each other, providing real-time guidance, and introducing gamified elements to make training more enjoyable can yield impressive results.
As most of us know, a happy employee is a productive employee, and part of that includes making sure they feel like they can successfully do their jobs. To make the most of your employee coaching sessions, it helps to have the right strategies in mind. Read on to discover a few best practices that are sure to improve your training program in no time.
Best Practices for Better Employee Coaching
Employee coaching can benefit from a wide variety of tactics. When these are implemented with care, trainees can quickly be encouraged to learn at an accelerated pace and retain key knowledge more readily. Here are a few best practices worth considering for your own employee coaching program:
1. Set Goals Upfront
Although many managers and team leaders have every intention of making a positive mark on the employees that they coach, they often overlook the deceptively simple act of deciding what must be achieved through their coaching efforts in the first place.
Goals help frame all of your coaching strategies and lend structure to what can often be a fairly flexible process.
Naturally, for the goals you set to be of any real consequence to your employee, you will need to find a way to get them engaged in the process.
Have employees take an active hand in shaping their own roadmap if you truly want your coaching to be more effective for them. Make sure that the goals you are setting with your employees are specific enough to be unambiguous.
You should also be able to measure progress towards goals in a reasonable manner. Unattainable or overly challenging goals often lead to poor results, making it imperative that you aim to set goals your employees can actually reach.
2. Prioritize Transparency
Supervisors who are looking to bring out the best in employees that they manage must take the time to make the coaching environment more open and inviting.
Transparency makes it easier for employees to understand precisely why they are being asked certain questions or instructed in certain ways. However, it is extremely important to keep in mind that transparency is a two-way street.
Employees who are subjected to undue pressure and made to feel like the bad guy whenever they open up about what they are going through are highly unlikely to progress much, if at all.
As employees work to improve their performance, they should be encouraged to express their perspectives and concerns along the way.
This can create a far more trusting, constructive and effective training and coaching environment for all, leading to far better outcomes.
3. Focus During Coaching Sessions
When it comes to getting your employees fully involved in their training sessions, it helps to lay a few ground rules governing potential distractions.
Phones and other interruptions detract from the session tremendously and can make it difficult to get much of anything done.
Letting employees know that all of their attention should be on the task at hand during coaching sessions and such distractions should not be present is a good way to get started. However, this is very much a two-way street.
Just as you would not appreciate employees answering their phones and otherwise zoning out during coaching sessions, you should give them the same courtesy.
Give trainees your undivided attention during each session to help convey the high priority you are giving them and their progress.
4. Reward Progress Often
Motivating employees to take their coaching seriously is integral to any performance improvement program's effectiveness.
This is best done with real, tangible rewards. However, it is important to note that these rewards need not be particularly monumental to be effective.
Recognizing employees' progress leads to increased workplace happiness, which helps to foster far better outcomes across the board.
Rewards should be a consistent part of the process. This means rewarding not only major milestones, but minor achievements as well should be a priority.
This way, each reward forms part of a series of positive reinforcements that lead team members from point 'A' to point 'B'.
5. Leverage Conversation Intelligence
A conversation intelligence solution provides valuable, real-time insights to help you manage your workforce effectively, boost operational performance, and improve the employee experience.
It analyzes all customer interactions, providing automated scoring to identify agent performance issues and opportunities for performance improvement.
Automated scorecards also promote a culture of self-improvement, offering real-time feedback to help agents identify potential shortcomings and incorporate real-time guidance into their interactions for better outcomes.
Supervisors also can gain insights from interactions to deliver objective, data-driven feedback to encourage performance improvement.
Employee Coaching Matters
Although it can be tempting to adopt a simple, streamlined coaching process that can be applied across your organization without much difficulty, the value of a more customized approach can't be overstated.
Only 42% of the most important roles within most companies have been found to be fillable with said companies' current employees.
The need for talent is endless and upskilling can help to supply vital professionals where they are most needed for less capital. All the more reason to take employee coaching seriously.
This blog post has been re-published by kind permission of CallMiner – View the
Original Article
For more information about CallMiner - visit the
CallMiner Website