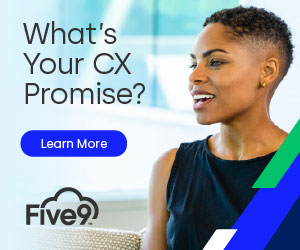 Five9, MCM Telecom, and XTT Mexico have announced that MCM Telecom has joined the Five9 network of Certified Integrated Network Partners (CINP).
Five9 CINP certification gives MCM Telecom full support to integrate Five9 solutions for the Enterprise and Mid-Market in Mexico. Additionally, XTT, a value-added distributor for Five9 and MCM in the LATAM market, can deliver MCM Telecom's UCaaS solution, Symphony, integrated with the Five9 platform.
"The demand for CCaaS is rapidly increasing, and we are creating momentum among customer-experience and cost-conscious customers by delivering new and customized solutions with partners who understand our business," said Laila El Shawarby, Business Alliance Manager at MCM Telecom.
Jake Butterbaugh, SVP, Global Partners, Five9, said, "Post pandemic, we have seen the Latin American market heat up tremendously, with Iberia; Brazil, Mexico, and Colombia becoming very hot markets.
We anticipate continued growth in 2023, and we are excited to partner with MCM Telecom as we align, amplify, and accelerate success with our Five9 global partner ecosystem."
Sergio Flores, Business Development Director at XTT Mexico, said, "We noticed a need in the market for a solution that integrated hyper connectivity with ultra-high quality and security for UCaaS and CCaaS.
MCM's Symphony platform and services complement Five9 CCaaS and AI solutions, so we were keen to expand the partnership. With the Five9 CINP certification, XTT and Five9 can support all implementations and domain configurations for MCM Telecom customers."
The Five9 CINP certification empowers partners to become certified in Five9 offerings, helping provide customers and partners with added validation.
The CINP program includes a set of defined standards for partners in multiple areas, all with the aim of ensuring optimal integration and operation with Five9 solutions. The four key pillars of CINP are: regulatory standards, infrastructure requirements, go-to-market alignment, and operational interlock.
Five9 introduced the CINP Program in 2022, recognizing that customers should have the ability to choose with confidence the best partner for them when selecting cloud-based services.
This blog post has been re-published by kind permission of Five9 – View the
Original Article
For more information about Five9 - visit the
Five9 Website