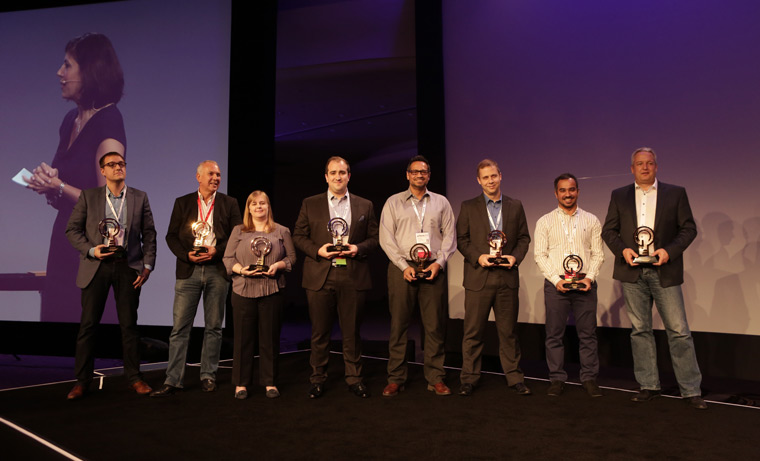 Genesys has announced the winners of its 11th annual Genesys Customer Innovation Awards. Trophies were awarded today during G-Force 2016, the industry's marquee customer engagement event that explores and reveals the shift from managing customer interactions to experiences to relationships.
The Genesys Customer Innovation Awards recognise the best and brightest in eight award categories. Nominees from around the world were evaluated by an executive panel of judges for achieving exceptional customer experience across their industries and remarkable customer service innovation and transformation.
Winners were also recognised for enrolment in the Genesys Customer Advocacy Programme (GCAP), an online community for customers to promote successful initiatives, gain insights into industry news and trends, and network with thought leaders and peers on best practices.
"The most successful global companies recognise the impact of great customer experience as a business differentiator," said Tom Eggemeier, President of Genesys.
"We are very pleased to honour eight of the world's most forward-thinking companies for building positive and long-lasting customer relationships. We're honoured that these industry leaders have chosen Genesys as the foundation of their world-class customer engagement programmes."
The eight winners of the 2016 Genesys Customer Innovation Awards are:
The Globetrotter — Red Hat
Best global roll-out of the Genesys Customer Experience Platform
The CX Innovator — Vodafone
Best omnichannel customer success story
The CX Pioneer — Mobily
Best new customer – breaking silos with a fast deployment
The CX Mover — JM Bullion
Best cloud customer migration and/or deployment
The CX Champions — Bupa
Best CX manager and team (team award)
The CX Hero — TELUS
Celebrating call centre agents of the year
The CX Ally — Itaú
Outstanding long-term partnership with Genesys
The CX Engager — Rabobank
Best digital engagement success story
For more information about Genesys, please visit their website.
---